We are SUNZINET
We improve the digital world of tomorrow. Are you in?
With over 170 talented employees, SUNZINET is one of the largest owner-managed digital agencies in Germany. We support companies in their digital transformation and sustainably develop business models through digital solutions.
In addition to exciting new projects, the relationship with existing customers is also very important to me. Through long-term and close cooperation, we create a good feeling in the customer relationship and through continuous development and features, existing projects are continuously optimized.
That's because we are all one team and we jointly take responsibility for and celebrate our work results togehter.
It definitely never gets boring!
Johanna, Project Management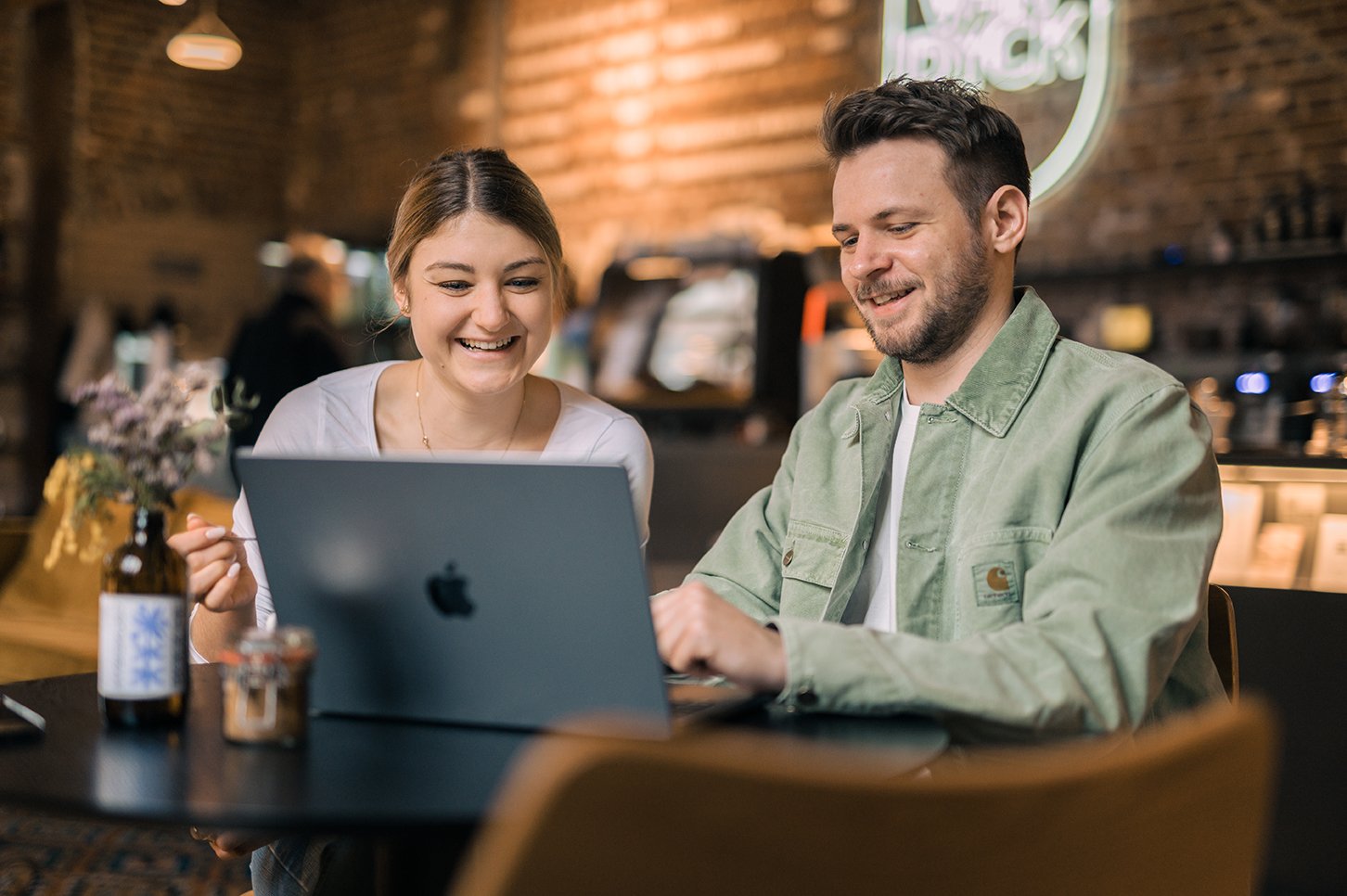 At SUNZINET I get a lot of freedom for creativity and my own ideas are valued und ecouraged.
Here, I not only work on exciting tasks every day, but also have the chance to continuously develop myself.
In addition, I am part of a team that is growing together and is successful.
Chris, Digital Marketing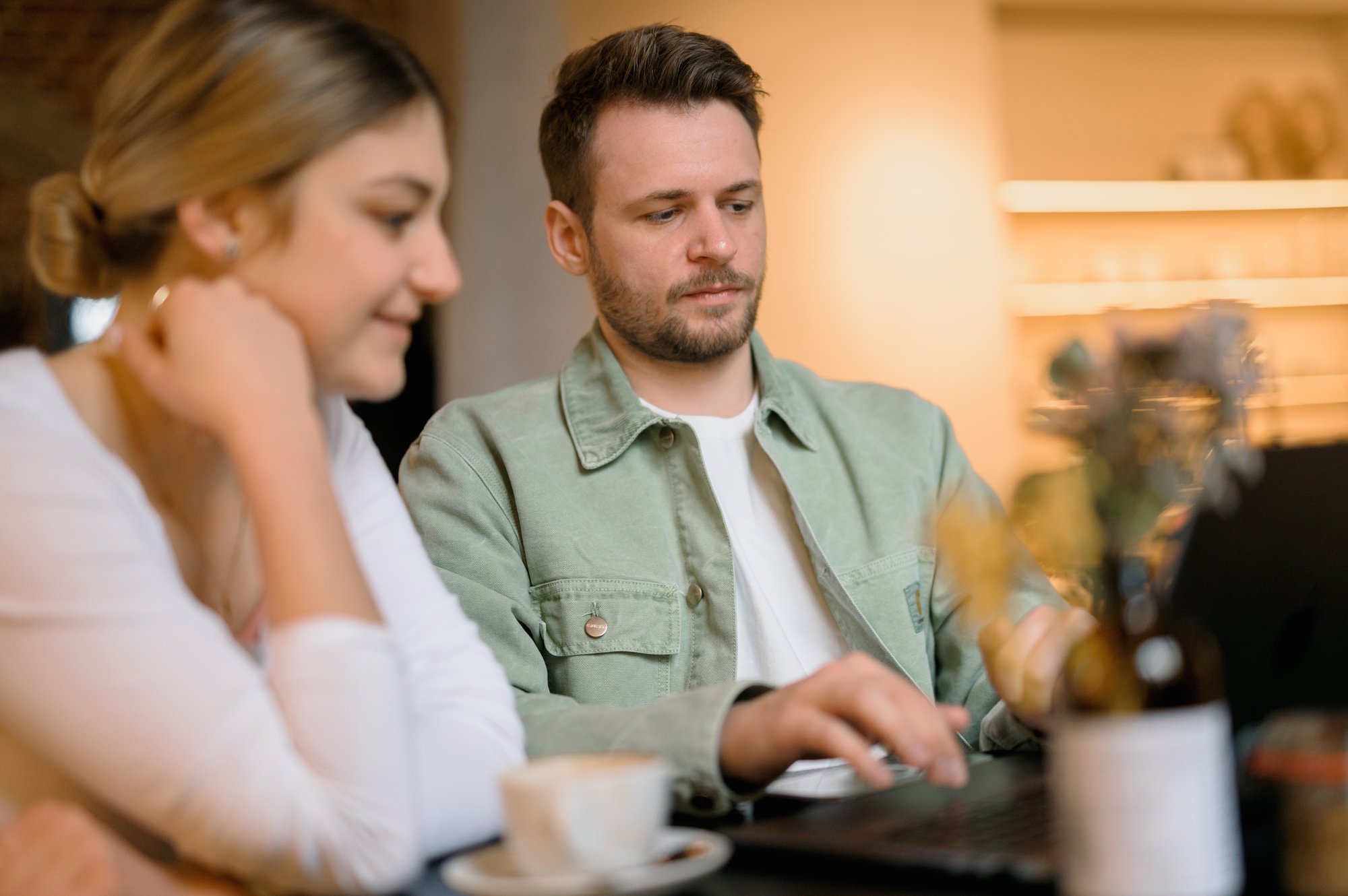 Your benefits
At SUNZINET, we prioritize joy in work. How do we achieve this? We offer exciting projects, a modern work environment, and a host of benefits:

30 vacation days
A whole month of vacation per year!

Hybrid Working
Whether you want to work from one of our offices, remotely, or from home - your choice!

Workation
Wanderlust? You can work in another EU country for up to four weeks per year.

Flexitime
Your everyday life, your working hours - with flexible working hours and a core working time from 10:00 am to 4:00 pm.

Competence development
We invest in your development with an annual training budget
Career perspectives
We offer various career opportunities with professional or disciplinary responsibilities.
SZDeepDive
Deep dive knowledge - our roadshows on important agency topics.
SZInnovates
Together, we develop innovative ideas for the digital future at this event.

Referral program
You will receive a reward for every successful referral to SUNZINET.

Modern workplace
Our stylish offices are equipped with the latest technology.
Feelgood Team
They take care of your concerns and work towards sustainable employee satisfaction.

Dog friendly
We love dogs and furry friends are always welcome in our offices!
Culinary delights
Free drinks, fresh fruit, ice cream, Pizza Jour Fixe and beer on "Wednesday Cheers".

Free parking
At our headquarters, you have a free parking spot right outside the door.

Mallorcation
Great teamwork makes the Workation trip to Mallorca possible!
Agency Events
We celebrate throughout the year with frequent team events!

Agency Bike
With our bicycle leasing program, you can stay fit and take advantage of tax benefits.
Agency Car
All SUNZI have the opportunity to apply for a company car.

Discounts
We offer discounted access to a variety of cultural and entertainment events, as well as exclusive online offers from well-known providers.
Get to know your team at SUNZINET
At SUNZINET, many experienced digital experts are working. We are diverse, open-minded, and tolerant. What unites us is our passion for the digital business.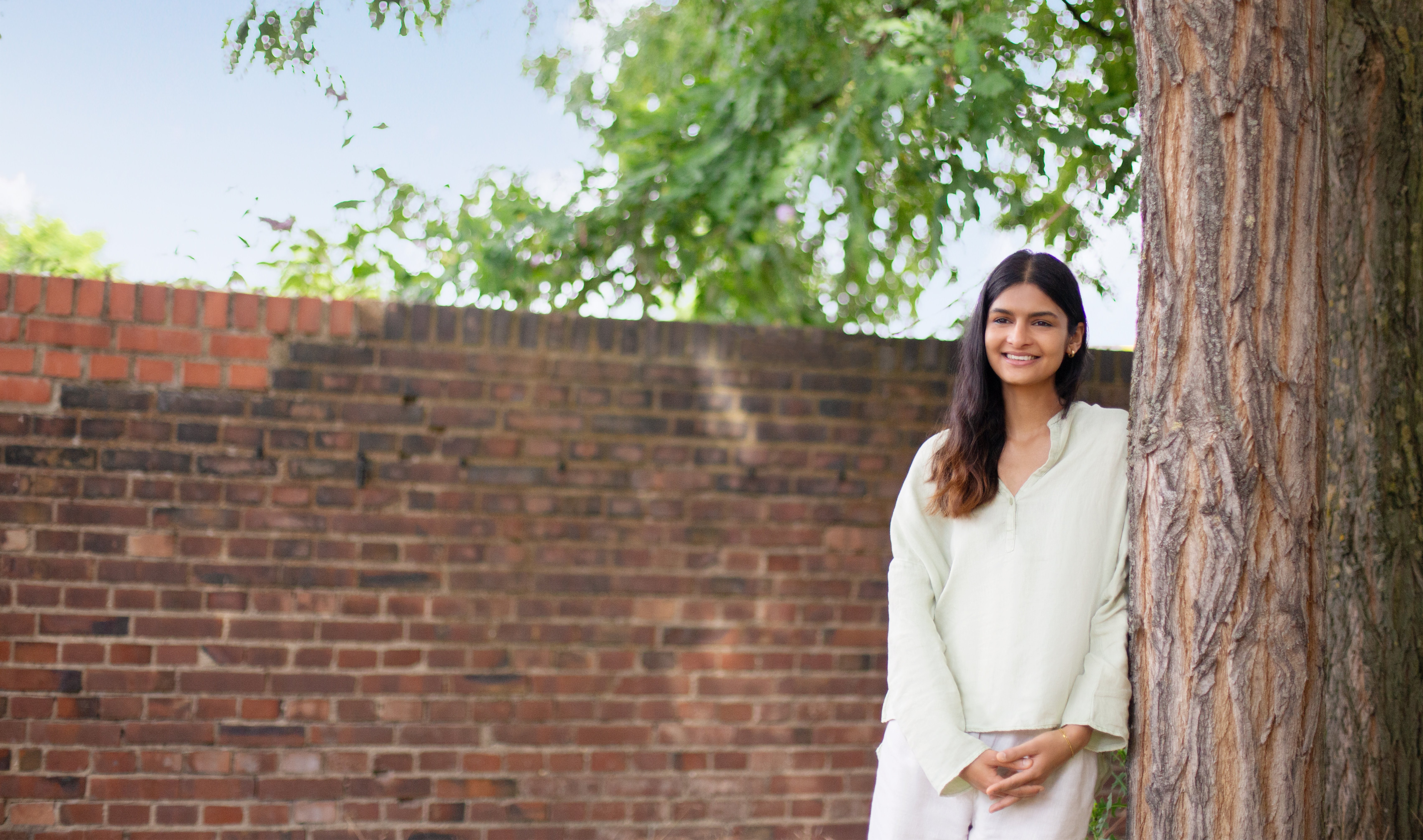 "The value of courage, to simply try out new ideas, learn from mistakes, and grow, not only represents SUNZINET but also myself."

Sri // Digital Marketing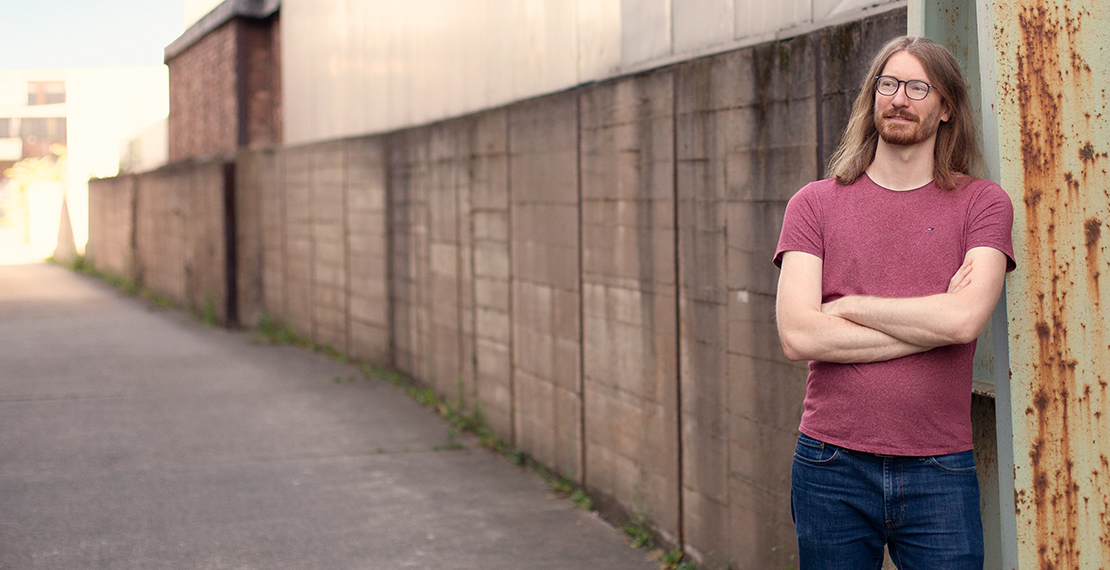 "As a developer at SUNZINET, I am able to influence the technological direction of my business unit and bring new trends into implementation with our customers."

Jeremias // Development
"At SUNZINET, everything is possible! My career path led me from an internship to the position of Head of Business Development."

Simona // Business Development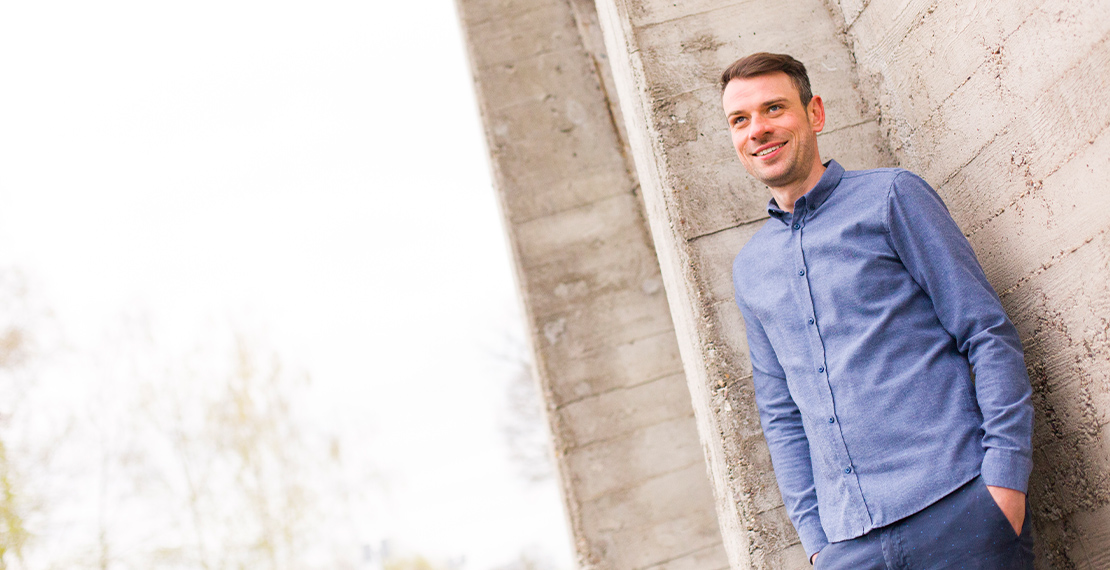 "As a Solution Architect, I improve the efficiency of structures and processes in companies, ensuring successful digitalization projects."

Marcel // Solution Architect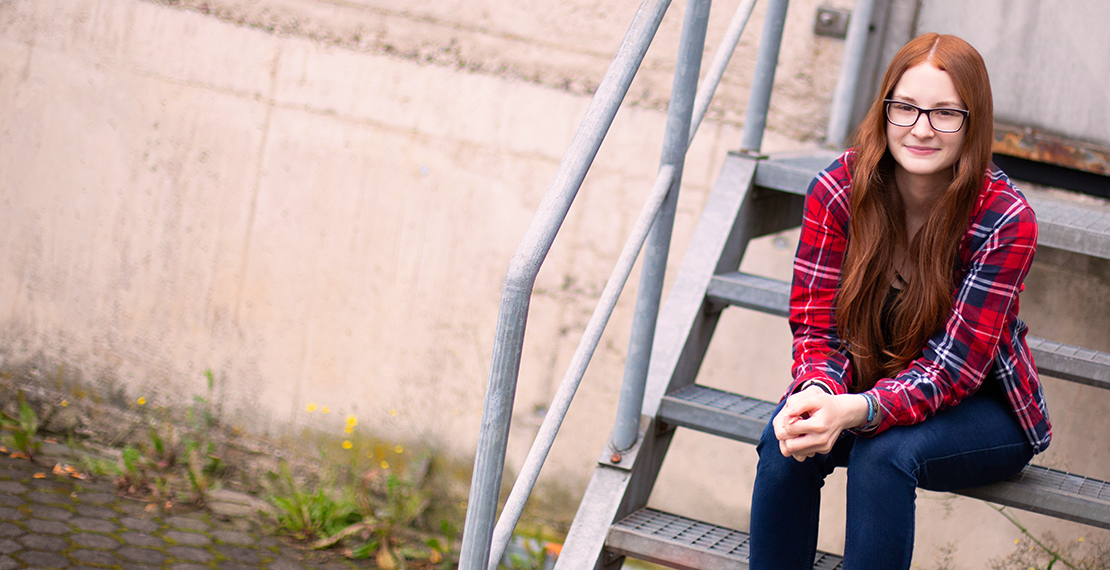 "In the e-commerce sector, I am up to date and am shaping the digital world of tomorrow. I also work with a great team and learn something new every day."

Yasmin // E-Commerce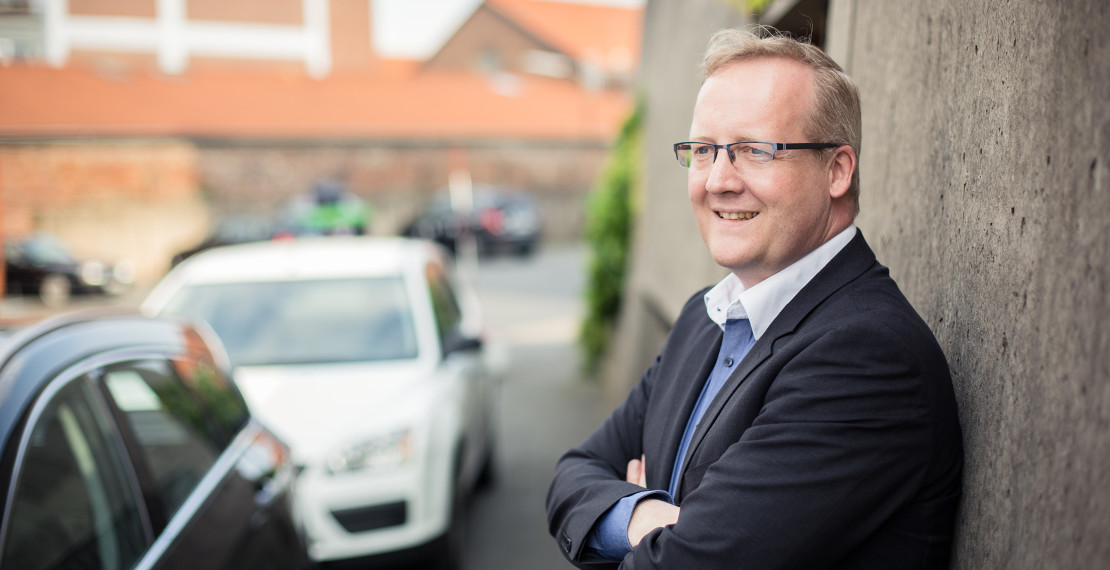 "The world is in a digital transformation. And I am happy to be part of it, actively shaping this challenge every day for the benefit of our customers."

Lars // Content Management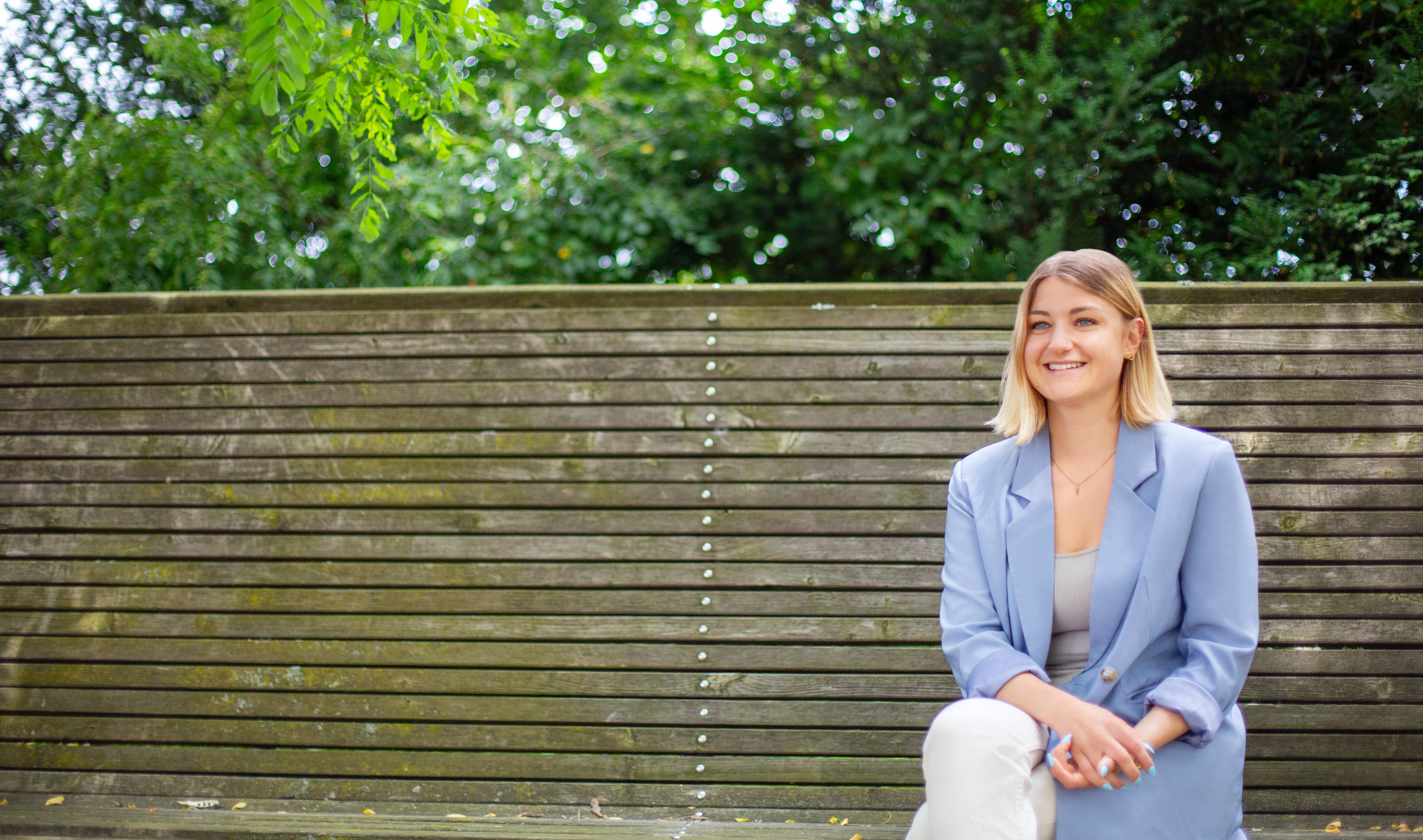 "It's a good feeling that SUNZINET trusts project managers right from the start and entrusts them to act on their behalf and represent the agency."

Johanna // Project Management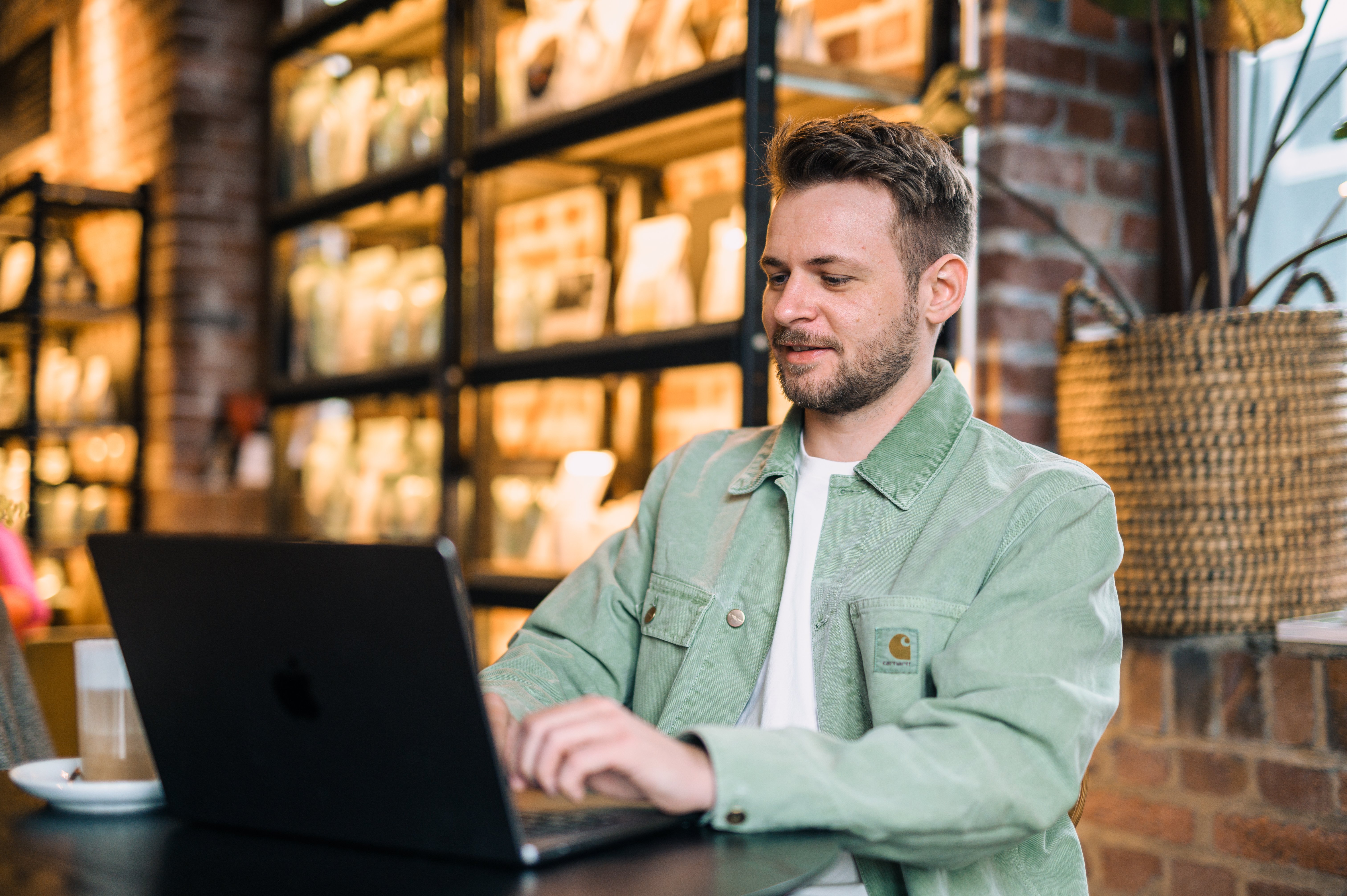 "At SUNZINET, I am part of a team that grows and succeeds together."

Chris // Digital Marketing
01 New Work

More than a buzzword for us

Our future-oriented working environment promotes innovation, adapts to the everyday lives of our SUNZIs, and provides new perspectives.

02 Opportunity to upskill

Stay up to date!

The digital world is constantly evolving - and with an annual personal development budget, you can too!
01 New Work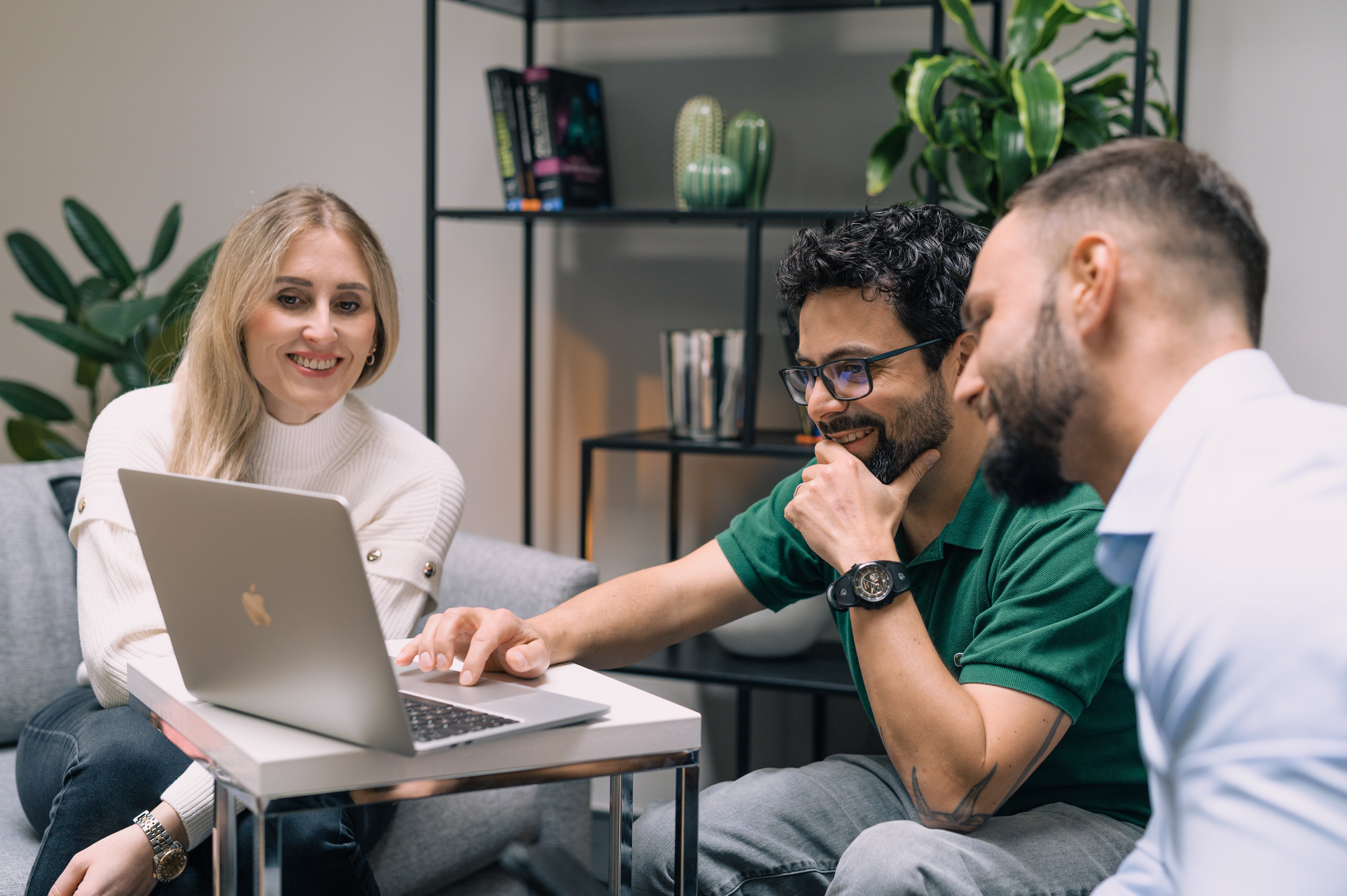 More than a buzzword for us
Our future-oriented working environment promotes innovation, adapts to the everyday lives of our SUNZIs, and provides new perspectives.
02 Opportunity to upskill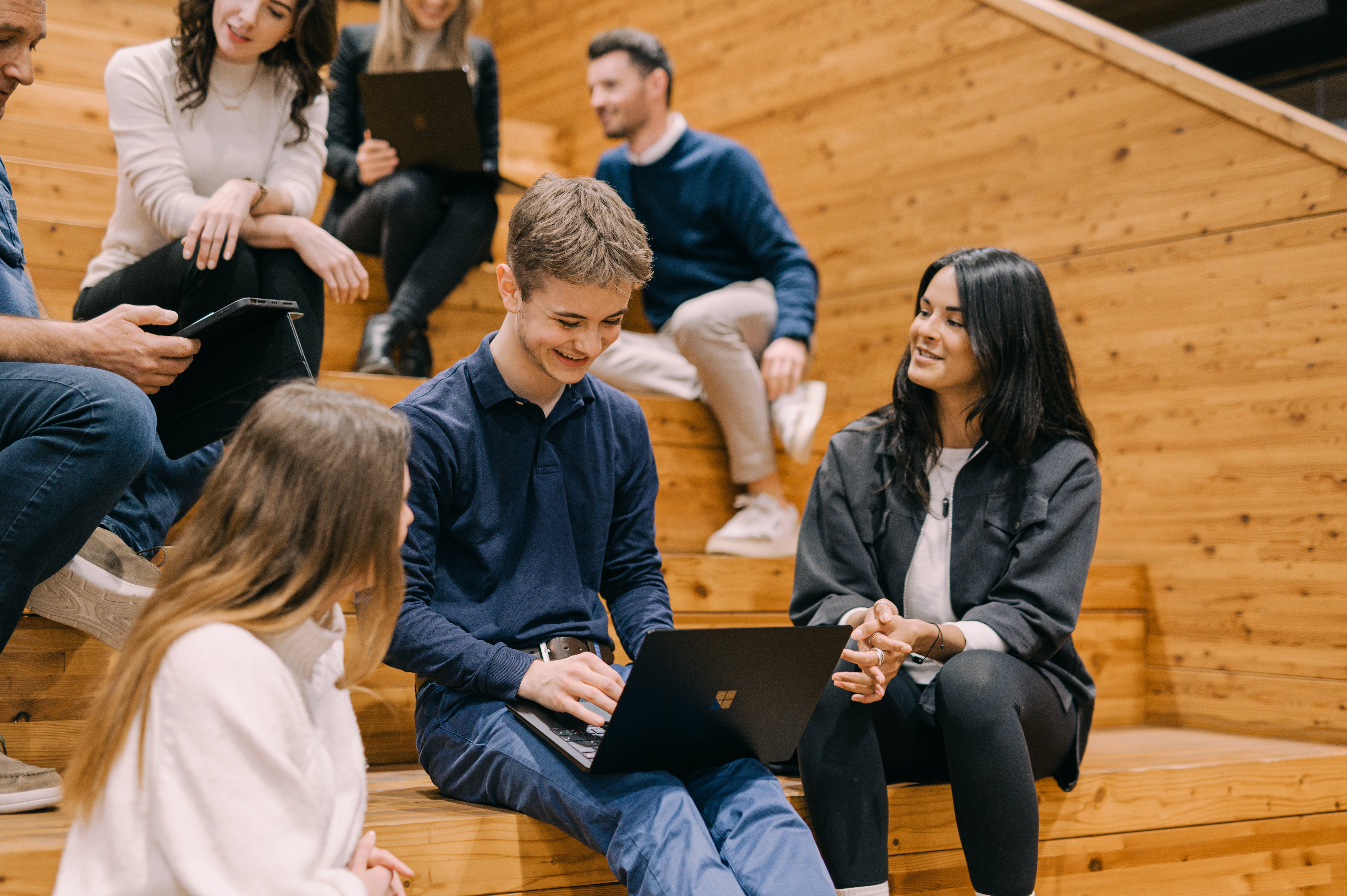 Stay up to date!
The digital world is constantly evolving - and with an annual personal development budget, you can too!
03 Sustainability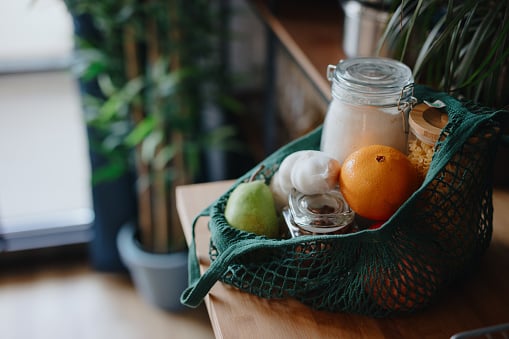 Greenwashing? As if!
Sustainability is a top priority at SUNZINET. In our ecological and social actions, we always strive for absolute transparency.
FAQ
Welche Unterlagen brauche ich für eine Bewerbung?

Um dich bei uns zu bewerben, benötigen wir von dir lediglich einen tabellarischen Lebenslauf. Du hast aber auch die Möglichkeit, dich über dein LinkedIn- oder XING-Profil zu bewerben. Außerdem würden wir gerne deine ungefähre Gehaltsvorstellung sowie dein Wunsch-Startdatum oder deine Kündigungsfrist erfahren.

Wie läuft der Bewerbungsprozess ab?

Unser Bewerbungsprozess beinhaltet in der Regel zwei Schritte: Im ersten Schritt erfolgt ein digitales Kennenlernen, das ungefähr 45 Minuten dauert. Im zweiten Schritt findet ein persönliches Vorstellungsgespräch vor Ort statt, das etwa eine Stunde dauert. Bei diesem Gespräch hast du normalerweise auch die Möglichkeit, die Agentur und/oder das Team kurz kennenzulernen. Es kann natürlich vorkommen, dass ein persönliches Zweitgespräch nicht möglich ist. In diesem Fall findet auch das Zweitgespräch digital statt. Je nach Bereich kann es auch sinnvoll sein, im zweiten Schritt einen Probetag einzulegen, um zu prüfen, ob die Zusammenarbeit passt.

Wie lange dauert der Auswahlprozess?

Wir legen großen Wert darauf, den Bewerbungsprozess so effizient wie möglich zu gestalten. Normalerweise dauert dieser etwa zwei bis drei Wochen. Solltest du zwischendurch Fragen zum Stand deiner Bewerbung haben, kannst du dich jederzeit an unser HR-Team unter people@sunzinet.com wenden.

Was ziehe ich zum Interview an?

Bei uns gibt es keinen festen Dresscode, du kannst also gerne ein Outfit wählen, in dem du dich wohlfühlst. Wenn wir zu Kundenterminen gehen, kleiden wir uns etwas schicker. Insgesamt beschreiben wir unseren Agenturstil als smart casual.

Was erwartet mich im ersten Interview?

Das Erstgespräch dauert etwa 45 Minuten und findet über Microsoft Teams statt. Zusammen mit der Einladung senden wir dir einen Einwahllink, über den du an der Besprechung teilnehmen kannst. Das Gespräch dient einem gegenseitigen Kennenlernen. Dabei möchten wir vor allem mehr über deine bisherigen Erfahrungen, deine Motivation und deine Arbeitsweise erfahren. Wir erzählen dir auch gerne mehr über die Stelle und SUNZINET als Arbeitgeber. Wir nehmen uns selbstverständlich auch Zeit, deine Fragen zu beantworten.

Was erwartet mich im zweiten Interview?

Das Zweitgespräch kann digital, persönlich vor Ort oder im Rahmen eines Probearbeitstages stattfinden. Es dauert etwa eine Stunde und du hast die Chance, neben den jeweiligen Interviewpartner:innen aus dem Erstgespräch auch einen weiteren SUNZI aus dem Team kennenzulernen. Hier geht es um den fachlichen Austausch und die Klärung sämtlicher Details, einschließlich Vertragsbedingungen, damit beide Seiten schnell entscheiden können.

Was kommt nach einer Zusage auf mich zu?

Im ersten Schritt werden wir dich telefonisch kontaktieren, um die Vertragsdetails zu besprechen. Anschließend erhältst du von uns per E-Mail einen Vertragsentwurf, den du dir in aller Ruhe ansehen kannst. Wenn du Fragen zum Vertrag hast, kannst du uns jederzeit kontaktieren und wir besprechen alles ausführlich telefonisch. Wir möchten, dass du dich rundum wohlfühlst und alles verstanden hast. Wenn wir uns einig sind, dass wir perfekt zueinanderpassen, senden wir dir den Vertrag zur digitalen Unterzeichnung zu und starten mit dem Pre-Onboarding-Prozess.

Was bedeutet eine Absage?

Eine Absage bedeutet nicht, dass du grundsätzlich nicht zu SUNZINET passt. Möglicherweise passt deine Erfahrung oder Arbeitsweise einfach nicht zur ausgeschriebenen Position. Wir schätzen dein Interesse an SUNZINET sehr und ermutigen dich, dich erneut zu bewerben, wenn eine passendere Stelle ausgeschrieben ist. Außerdem können wir dich auf Wunsch gerne in unseren Talentpool aufnehmen und dich über zukünftige Stellenangebote informieren, die deinem Profil entsprechen.
Wie sieht die Einarbeitung aus?

In den ersten sechs Monaten nach deinem Start bist du in einer Probezeit und wirst eingearbeitet. Wir haben ein individuelles Onboarding-Programm und einen Einarbeitungsplan speziell für dich erstellt.

Neben deinem Team wird es auch eine Mentorin oder einen Mentor und einen Buddy geben, die dich in den ersten Monaten unterstützen werden. Dein:e Mentor:in wird sich um dein fachliches Onboarding und deine Integration in den Fachbereich kümmern und steht in regelmäßigem Austausch mit dir. Zusammen mit dem Team Lead wird er oder sie auch an den drei Onboarding-Gesprächen teilnehmen, die in den ersten sechs Monaten stattfinden.

Dein Buddy wird standortbezogen sein und dafür sorgen, dass du in den ersten Wochen gut zurechtkommst. An deinem ersten Arbeitstag wird dich entweder deine Mentorin/dein Mentor oder dein Buddy in Empfang nehmen und mit dir einen Rundgang durch die Agentur machen.

Wie sind die Arbeitszeiten?

Du bist ein früher Vogel oder eher eine Nachteule? Muss du deine Kinder morgens in die Kita bringen oder nachmittags abholen? Kein Problem! Bei uns kannst du deinen Arbeitstag flexibel gestalten und deine freie Zeit vor oder nach der Arbeit individuell nutzen. Die Kernarbeitszeit für Vollzeitbeschäftigte liegt bei uns zwischen 10:00 und 16:00 Uhr.

Darf ich von zu Hause arbeiten?

Du entscheidest, wie du arbeiten möchtest - entweder an einem unserer Standorte, mobil oder von zu Hause aus. Wenn du möchtest, kannst du auch mehrere Tage pro Woche mobil arbeiten. Es gibt jedoch feste Präsenztage in der Agentur, um das Zusammengehörigkeitsgefühl des Teams zu stärken. Natürlich bist du auch zu jeder anderen Zeit herzlich willkommen, in der Agentur zu arbeiten.

Darf ich aus dem Ausland arbeiten?

Du hast Fernweh? Bei uns hast du die Möglichkeit vier Wochen im Jahr aus dem europäischen Ausland zu arbeiten. Sind die Anforderungen an den Arbeitsplatz sichergestellt, steht dem kurzweiligen Tapetenwechsel nichts mehr im Wege.

Wie viele Tage Urlaub gibt es?

Wir sind der Meinung, dass regelmäßige Erholung wichtig ist. Aus diesem Grund stellen wir unseren Mitarbeitenden 30 Urlaubstage pro Jahr zur Verfügung. Außerdem schließen wir unsere Agentur zwischen Weihnachten und Neujahr, damit alle SUNZIs die Möglichkeit haben, das Jahr im Kreise ihrer Familie und Freunde ausklingen zu lassen.

Wie sieht mein Arbeitsplatz aus?

Wir bei SUNZINET haben unsere Arbeitsumgebung zukunftsfähig gestaltet, damit du dich in deinem Arbeitsumfeld wohlfühlst und bestmöglich arbeiten kannst. Durch unseren Digital Workplace sind wir team- und standortübergreifend vernetzt. Die Räumlichkeiten am Standort Köln wurden nach einem innovativen New-Work-Konzept gestaltet, um persönliche und soziale Begegnungen in der Agentur zu fördern. Dabei haben wir die Büroflächen in unterschiedliche Zonen wie z. B. einer Collaboration Zone, einer 1&1 Zone und einer Silent Zone aufgeteilt, damit du dich optimal auf deine Arbeit konzentrieren kannst.

Welche technische Ausstattung erhalte ich?

Wir möchten sicherstellen, dass du bei uns mit der richtigen Technikausstattung arbeitest. Je nachdem, für welche Aufgaben du zuständig bist, stellen wir dir entweder ein MacBook Pro oder ein Windows-basiertes Gerät (z. B. Surface oder Surface Laptop) zur Verfügung, inklusive Adapter und Headset. In unserer Agentur erhalten alle SUNZIS außerdem zwei Monitore am Arbeitsplatz. Wenn es für deine Arbeit erforderlich ist, bekommst du außerdem ein iPad und ein Smartphone.

Wie sieht mein Team aus?

Unsere Agentur ist in viele kleinere Projektteams unterteilt, die unabhängig vom Standort interdisziplinär zusammenarbeiten. Dabei bringen Mitarbeitende aus den Bereichen Project Management, Development, UX, Digital Marketing und Content Management ihr Fachwissen und ihre Erfahrung ein. Der enge Zusammenhalt und Austausch im festen Projektteam fördert nicht nur die Zusammenarbeit, sondern auch den Wissenstransfer zwischen den Bereichen. Gleichzeitig bietet sich unseren Mitarbeitenden die Möglichkeit, sich auch team- und standortübergreifend fachlich auszutauschen und zu vernetzen.