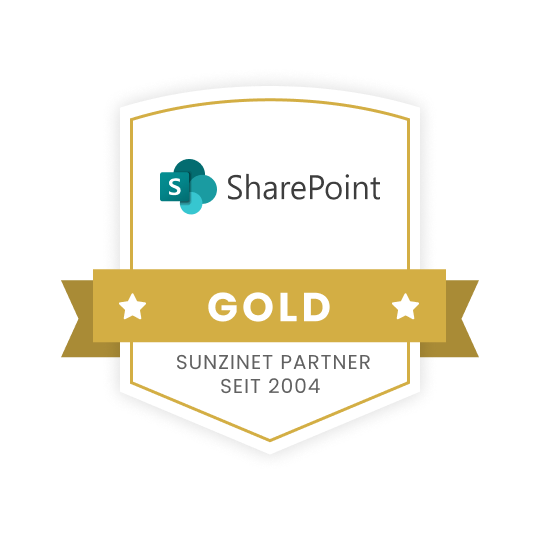 SharePoint Modern Agency
SharePoint Modern/ SharePoint Online: This is SharePoint - only improved and more individual. As a SharePoint Modern agency, we integrate the intranet solution into your existing Digital Workplace and implement it for you and your individual needs.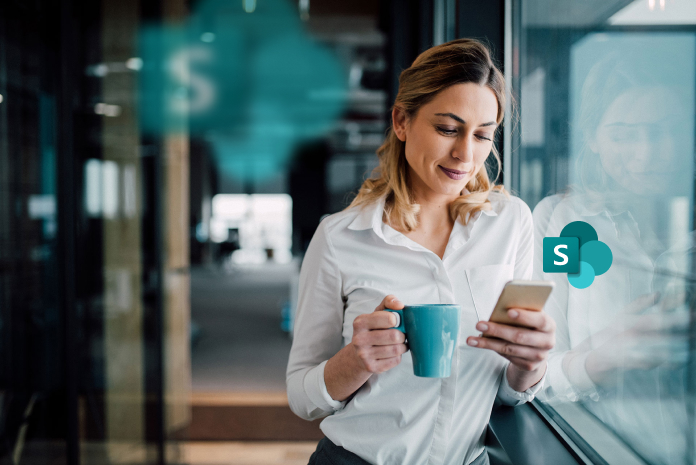 With SharePoint Modern and our expertise to a successful Digital Workplace
We are a certified Gold Partner of Microsoft since 2004. Various tools and apps are part of our portfolio. SharePoint is one of them. As a Microsoft Certified Gold Partner, we are constantly put to the test. So when you entrust us with the implementation of your SharePoint project, you can be sure to receive a professional solution.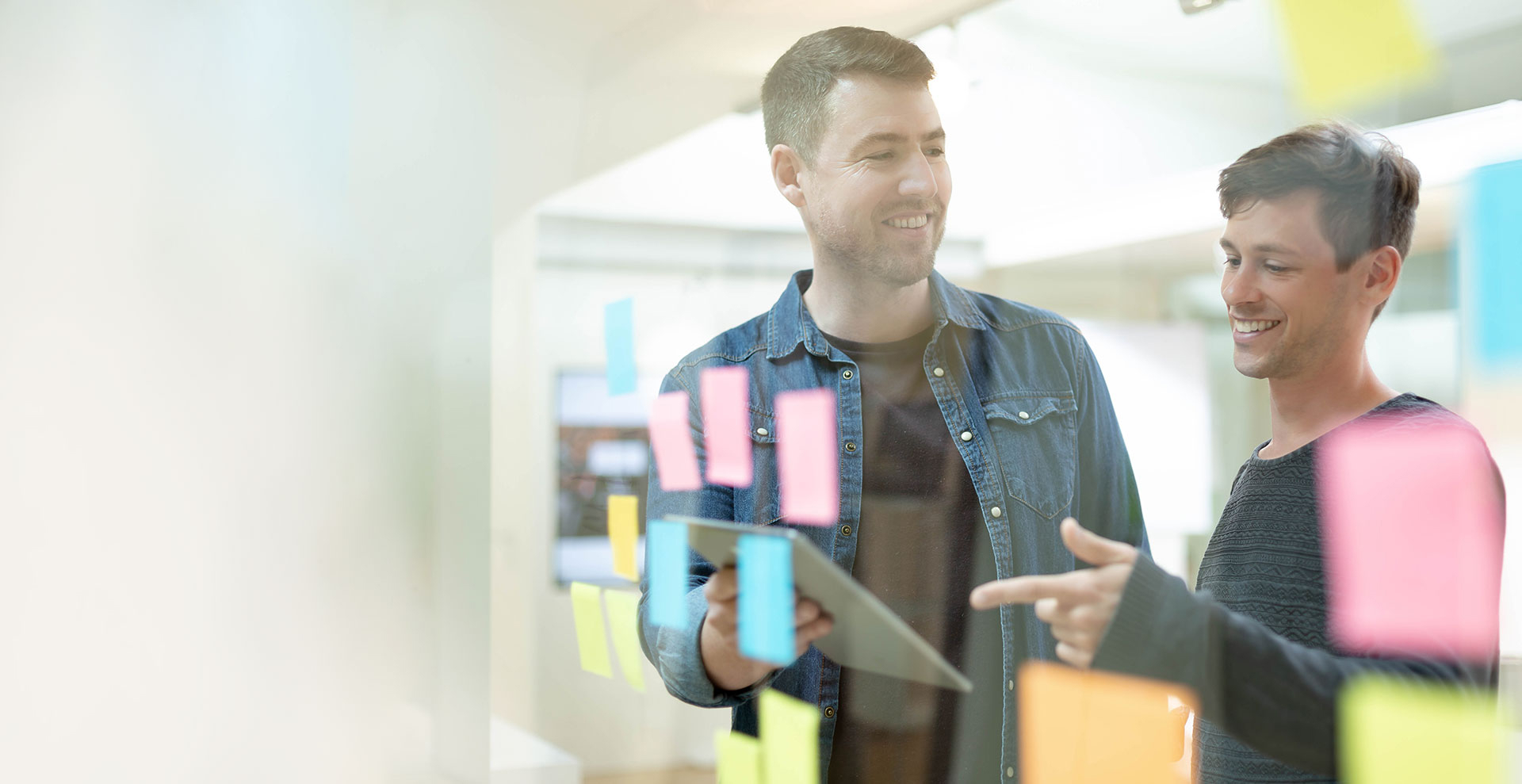 The advantages of a Digital Workplace    
With the right intranet, you optimize your processes because documents and information can be found and accessed quickly.

Internal communication is simplified and ensures satisfied employees - across locations and regardless of the end device.  

Let employees share what they have learned so that everyone can benefit from the knowledge. With a Digital Workplace it is possible to optimize your knowledge management.

Employer branding is playing an increasingly important role - and the trend is rising. Communicative measures and shared platforms promote togetherness and enable location-independent working. Factors that can be decisive for employees when looking for a job.
Good reasons for choosing SharePoint Modern
High user experience for your employees
Better internal collaboration through optimized Joy of Use
Thanks to mobile optimization, your employees have access to the Digital

Workplace from anywhere in the world

Higher internal reach and access numbers
SharePoint - diverse add-ons and versions 
We offer more than just SharePoint Modern! In addition to various add-ons with individual solutions and applications, other SharePoint solutions, such as SharePoint On-Premise, are part of our technology portfolio. Let our experts advise you on what we have to offer.
SharePoint

 Modern




SharePoint

 On-Premise

Powell

Omnia
Valo
Our approach to SharePoint Modern integration
Needs analysis
Involvement of employees and key stakeholders.
Consulting & Conception
Use cases and requirements analysis for strategic alignment.
Technical Implementation
Customized configuration to your requirements and integration into existing systems and structures.
Change Communication
Communicative support for user acceptance and integration.
Education & Training
Empowerment of various target groups - from administration and editorial staff to users.
Our recent projects
Biontech: Intranet-Relaunch für alle Mitarbeitende
Wir haben für unseren Kunden Biontech ein mobiles Intranet implementiert, um die interne Kommunikation zu verbessern und das enorme Wachstum des Unternehmens zu unterstützen. Das Ziel war es, das digitale Tool als zentrale Kommunikations- und Wissensdrehscheibe zu etablieren und die Mitarbeitenden ganzheitlich zu vernetzen.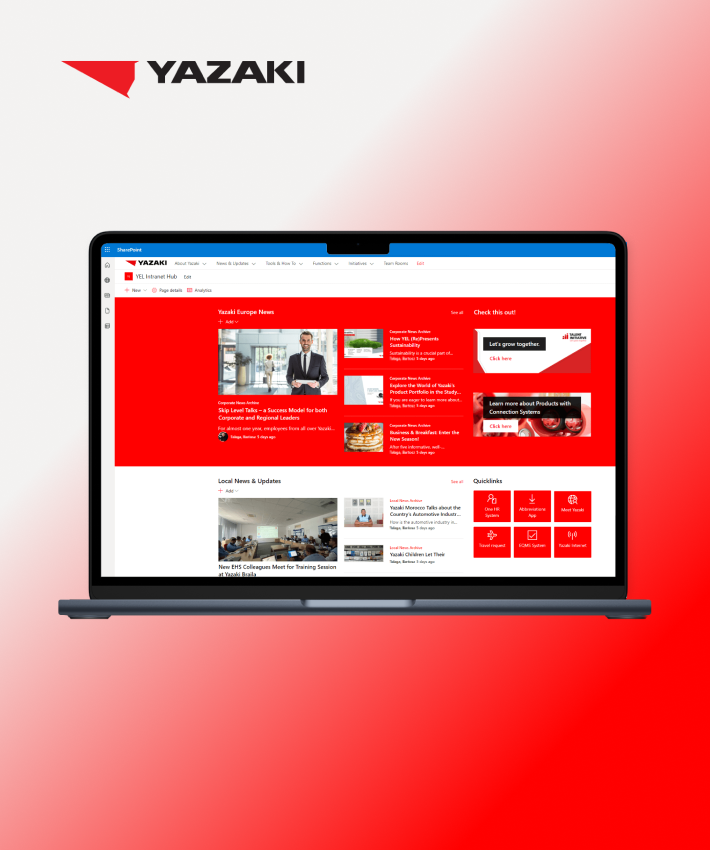 SharePoint Modern - der neue Digital Workplace für Yazaki
Der neue Digital Workplace von Yazaki sorgt für lückenlosen Wissenstransfer und gesteigerte Usability. Für das nutzeroptimierte Intranet haben wir die Microsoft-Lösung SharePoint Modern in die bestehende Toollandschaft integriert.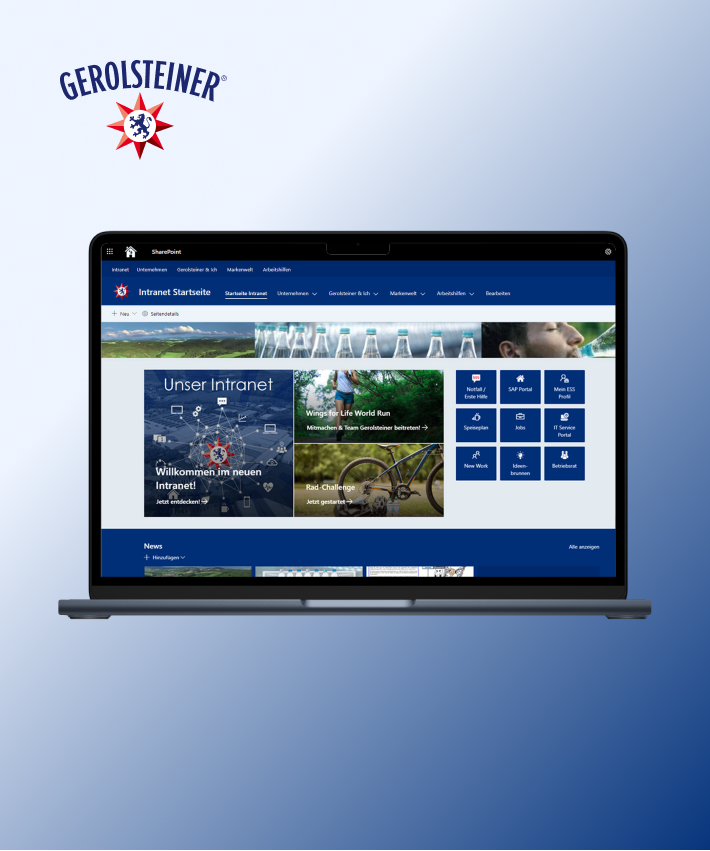 Ein Intranet für das Wissensmanagement aller Mitarbeitenden
Als größter Mineralwasser-Exporteur Deutschlands beschäftigt der Gerolsteiner Brunnen mehr als 880 Mitarbeitende. SUNZINET führte ein Intranet ein, das zur Informations- und Dialogplattform für alle wurde. Neben der ganzheitlichen strategischen und konzeptionellen Beratung für die Informationsarchitektur kümmerten wir uns auch um verschiedene Nicht-Standard-Funktionalitäten innerhalb des SharePoint-Intranets.
Good relationships begin personally
Fill in now and we will get back to you by phone.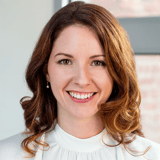 Simona Mayer
Head of Business Development