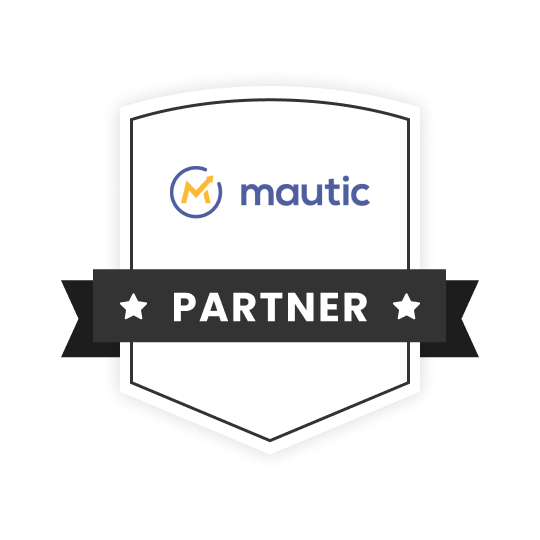 Mautic Agency
More conversions, more leads, more revenue - Mautic is your open source software solution for automated marketing and sales processes. With Mautic you automate campaigns, offer personalized content and reach your users at all touchpoints. This enables you to sustainably develop new target groups and retain existing customers.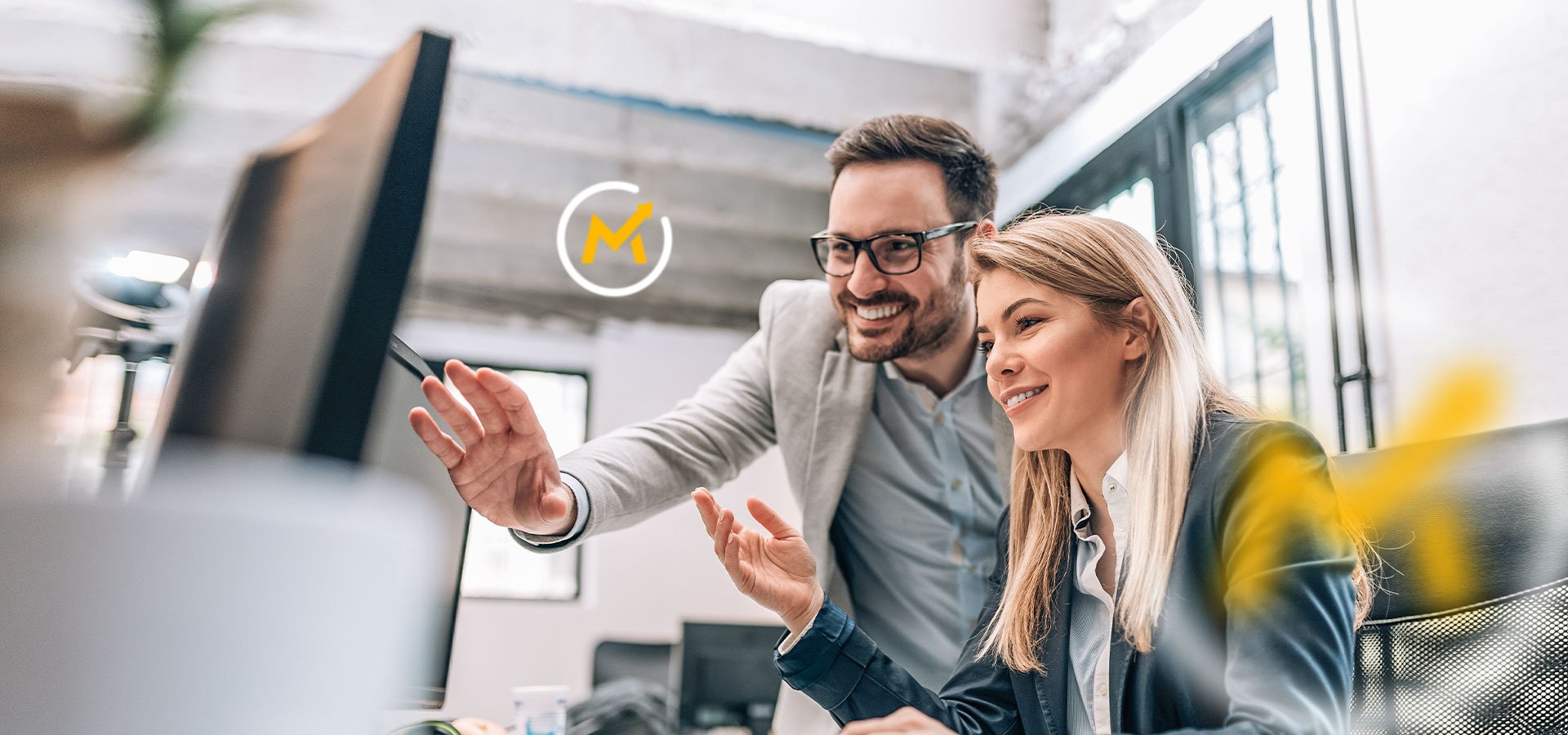 Mautic is your future-proof technology for Marketing Automation
Mit Mautic steigern Sie Ihre Umsätze! Denn das Allround-Tool unterstützt Sie bei sämtlichen Aspekten Ihres Vertriebs und Marketings. Als Marketing Automation-Software dient Mautic dazu, Marketingmaßnahmen und Workflows zu optimieren, zu automatisieren und zu messen. Das Besondere: Mautic macht potenzielle Kunden unter Ihren Website-Besuchern ausfindig. Anschließend klassifiziert die Software diese Kunden und spricht sie bei erneuten Website-Aufrufen mit personalisierten Content zielgerichtet an. Über die Website hinaus adressiert Mautic Ihre Kunden auch in verschiedenen Marketingkanäle mit relevanten Content. Zusätzlich erhalten Sie ausführliche Berichte über die Effizienz Ihrer Kampagnen, Newsletter und Landingpages. Damit messen Sie gezielt den Erfolg Ihrer Marketing Aktivitäten.
Our services as your Mautic Agency
Technology-Consulting
Productimplementation
Perfromance-Tracking
Connection into existing systems
UI/UX Design
Open-Source kombination between Mautic and the CMS TYPO3
Your advantages with us as your Mautic Agency
Wir denken und handeln als Full Service Agentur


Wir sind mehr als nur Marketing Automation – wir sind eine Full Service Digitalagentur. Was bedeutet das konkret? Wir haben einen holistischen Blick auf Ihre digitale Struktur sowie Ihre Marketing- und Vertriebsprozesse.

Profitieren Sie von Synergieeffekten


Die Expertise in verwandten Bereichen wie E-Commerce, APIs, Content-Management-System-Entwicklung und

weitere

schafft

Synergieeffekte

von denen Sie profitieren.

Wir sind langfristige und zuverlässige Partner


Vom ersten unverbindlichen Beratungsgespräch, bis hin zur Implementierung der Marketing Automation Software und langfristige Betreuung für Ihre Qualitätssicherung. Wir begleiten Sie so lange und intensiv, wie Sie es wünschen. Dabei haben wir stets das Ziel vor Augen, Ihre Prozesse gemäß Ihrer Unternehmensziele zu optimieren.
Our approach for a successful implementation of Mautic
To ensure that the Mautic marketing automation software is optimally implemented and used by your employees, we divide the implementation process into four phases.
Strategic consulting
We analyze your company and work together to define your goals.
Planning
We define the timeframe and set up data management. We also assign responsibilities in our agile project team and define individual implementation steps.
Implementation
We implement the marketing automation software. Our approach is transparent. We communicate every step with you and support you as consultants. Our experts are your contact persons in all matters concerning Marketing Automation, CRM and Mautic.
Management and monitoring
We take care of your Marketing Automation Management and CRM on a long-term basis. We also create reports and define key performance indicators. This means you always have an overview of your successes.
Our recent projects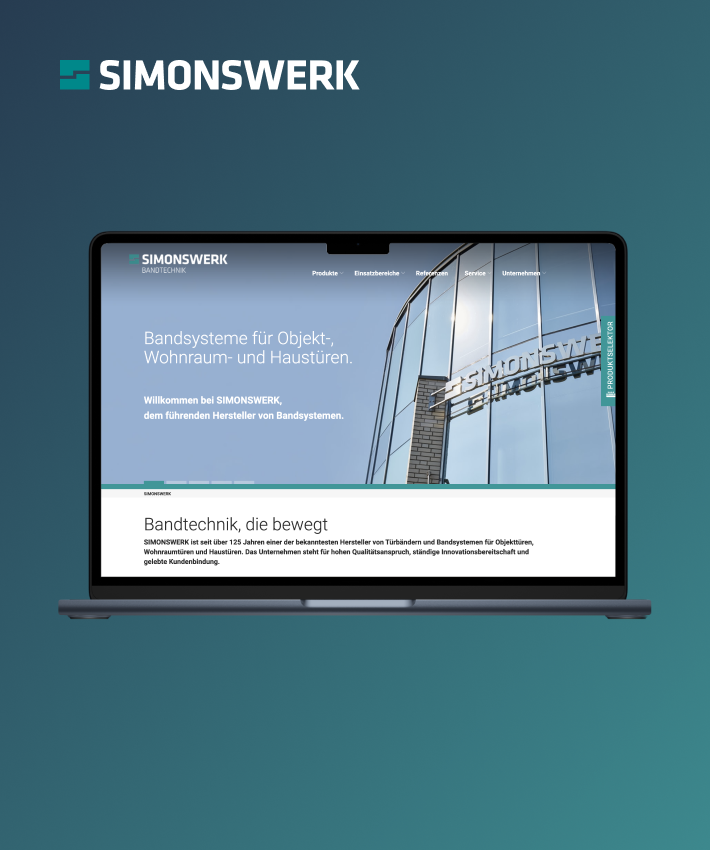 Webauftritt auf höchstem Niveau für SIMONSWERK
Es sollte ein Webauftritt auf höchstem Niveau geschaffen werden. Dazu gehörte der Rollout in 12 Ländern weltweit auf Basis von TYPO3. Ziel der neuen Website war es, die Internationalität des Unternehmens zu kommunizieren und nachhaltig zu stärken. Darüber hinaus sollte die neue Corporate Identity die Markterweiterung vorantreiben.
Und genau das haben wir getan!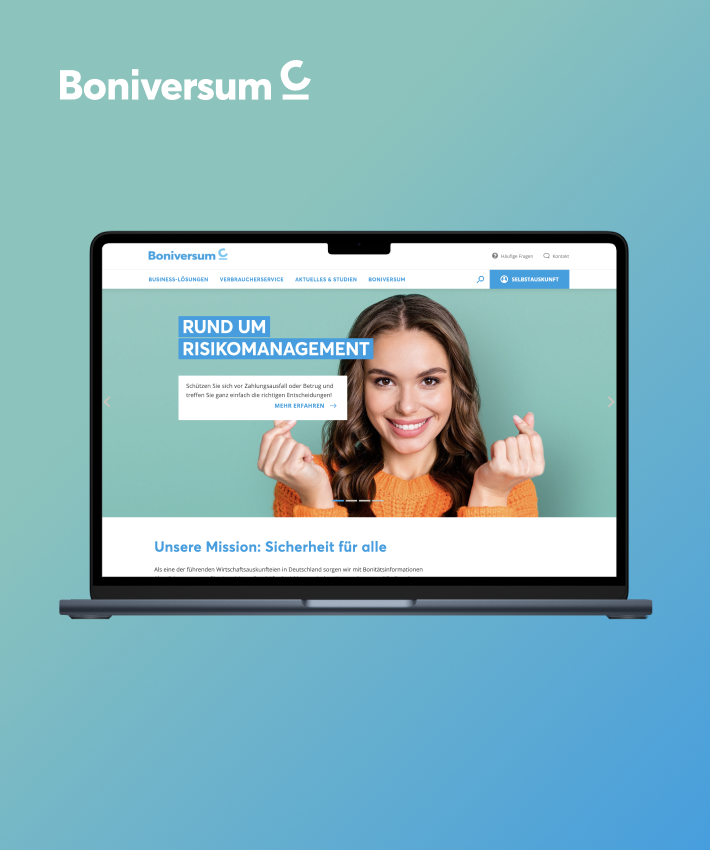 Ein Website-Relaunch mit Synergien
Für eine starke Onlinepräsenz sowie einen professionellen Website-Auftritt, hat SUNZINET einen Website-Relaunch für Boniversum, einer Tochtergesellschaft der Creditreform AG, durchgeführt. Vom Systemwechsel bis hin zur User Experience Optimierung hat SUNZINET das Bonitätsprüfungsunternehmen begleitet. Um Synergien vom Mutterkonzern zu nutzen, haben wir einen Systemwechsel vom CMS WordPress auf TYPO3 durchgeführt. Die Adaption in bestehende Module von Creditreform war damit unproblematisch.
Digitalisierte Prozesse für die KölnBusiness mit Salesforce als CRM-Lösung
Wir sorgen für effizientes Kundenmanagement und einen professionellen Webauftritt. Von der Beratung, Konzeption, dem UX- und UI-Design bis hin zur Implementierung von der CRM-Salesforce-Lösung bis hin zu Digital Marketing Maßnahmen - unser Kunde KölnBusiness profitiert von unserem Full-Service Portfolio.
Good relationships begin personally
Fill in now and we will get back to you by phone.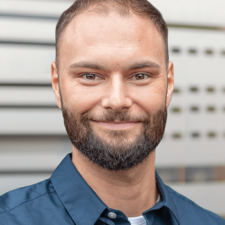 Lukas Kamm
Business Development
With marketing automation, you automate processes such as your marketing or sales activities. There are different softwares for this purpose. From the first customer contact to after-sales service, processes and contacts can be automated and personalized. This saves you resources and time and at the same time professionalizes your customer management.

Why does it make sense to integrate Mautic and the CMS TYPO3?

Show More

By integrating the marketing automation software into a content management system, you can personalize dynamic content. For example, Mautic allows you to score individual users based on specific activities and create persona records. The "applicable personas only" feature allows only certain groups of people to see content.

Does Mautic marketing automation software fit my business?

Show More

Mautic is suitable for large as well as small businesses. Using the marketing automation software is quite simple and does not require any developer skills. The open source license of Mautic is available for free download. So if you are still unsure whether the marketing automation software fits your business, you can test it without much risk.