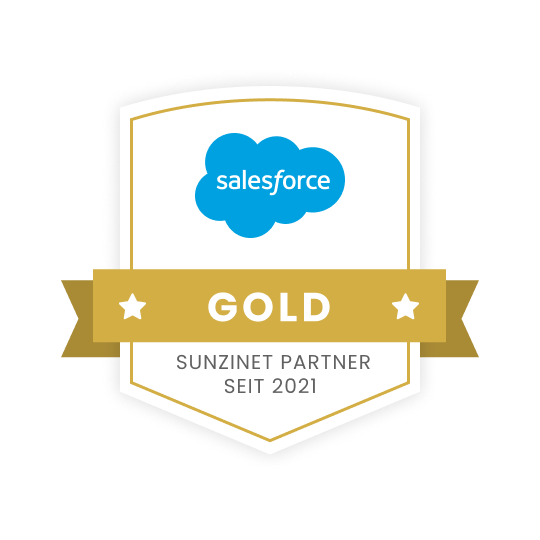 Salesforce Agency
With Salesforce, you can take your customer relationships to a new level. We help you do this by digitizing and optimizing your sales, marketing and service processes as a certified Salesforce agency.
Our Salesforce Services
Salesforce license consulting

As a certified Salesforce agency, we advise you on relevant Salesforce solutions and license procurement. We take your individual requirements and processes into account and find the right licensing option for you.

Salesforce Implementation

We undertake the new implementation of Salesforce in your sales, marketing or service processes for you. In this way, we digitize and optimize your processes, adapted to the individual requirements of your company.

Salesforce Interfaces & System Integration

Salesforce uses interfaces to make data from different systems centrally available. This allows you to integrate your ERP or store system and use the data for customer service and closing deals, as well as integrate analytics systems and other third-party systems.

Salesforce Administration & Further Development

Our Managed Services provide technical maintenance, administration and support for your Salesforce systems, including a personal contact for questions and problems. We also help evaluate and implement new features and provide additional technical expertise and system management.

Salesforce programming

As part of our Salesforce development services, we can program customizations and extensions for your Salesforce system. Our team of certified Salesforce developers can help you create custom features and workflows to make your system even more effective and productive. We can also help you integrate Salesforce with other systems to facilitate data exchange.

Salesforce training

As an official Salesforce agency, we offer Salesforce training tailored to your team's needs. Our trainings help you realize the full potential of Salesforce by teaching your employees how to use and interpret the functions they need. In this way, you can exploit the full potential of your Salesforce system.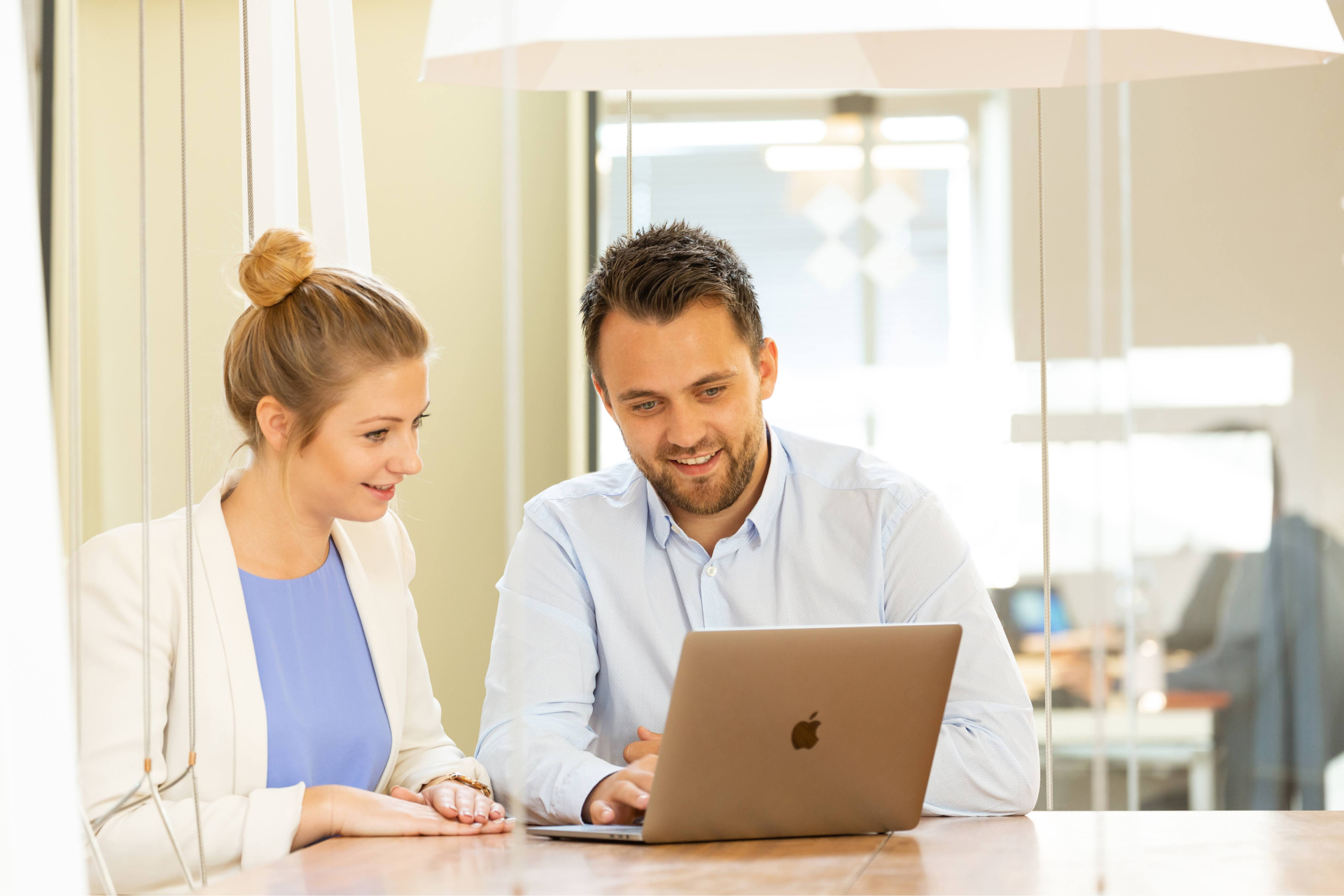 We are Salesforce Partner and Reseller Agency
Through our subsidiary and Salesforce Consulting Partner APRACOR, we are a reseller of Salesforce licenses with conditions that only a handful of companies are allowed to offer nationwide.

The combination of us as a digital agency and APRACOR as a Salesforce Consulting and Reseller of Salesforce licenses makes us an optimal partner for your digital service, marketing and sales processes.

Together we find the right Salesforce software, implement it and train your staff for the optimal and efficient use of the Salesforce software.
Our Customers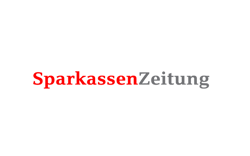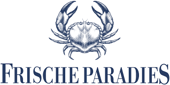 Our approach to Salesforce integration
Getting to know you & screening
Before the integration, we check the initial situation in your company. Which sales, marketing or service software solutions already exist? Where are there gaps and need for optimization? These are some of the questions that will be answered in this phase.
Selecting the right Salesforce software solution
We clarify which licenses and Salesforce software can deliver the optimal result for your challenge and requirements and plan the next steps and goals.
Implementation
In this phase, we implement the identified requirements technically and develop your Salesforce solution. During this process, we regularly consult with you to ensure that we stay on course to achieve the agreed goals.
System integration
To keep your cloud modules running smoothly, seamless integration with your existing and new systems is required. We connect your systems through integrations to ensure seamless data exchange. In doing so, we rely on an individual system landscape, which is achieved either through a natural integration or through the use of middleware.
Training & change management
After the digital infrastructure is established, change management starts as a supporting process to involve employees from the beginning. We train your employees and provide long-term support until the Salesforce solutions can be used smoothly.
Rollout and maintenance
We roll out the digital architecture nationally and internationally and take care of maintenance and service for as long as necessary to ensure smooth operations.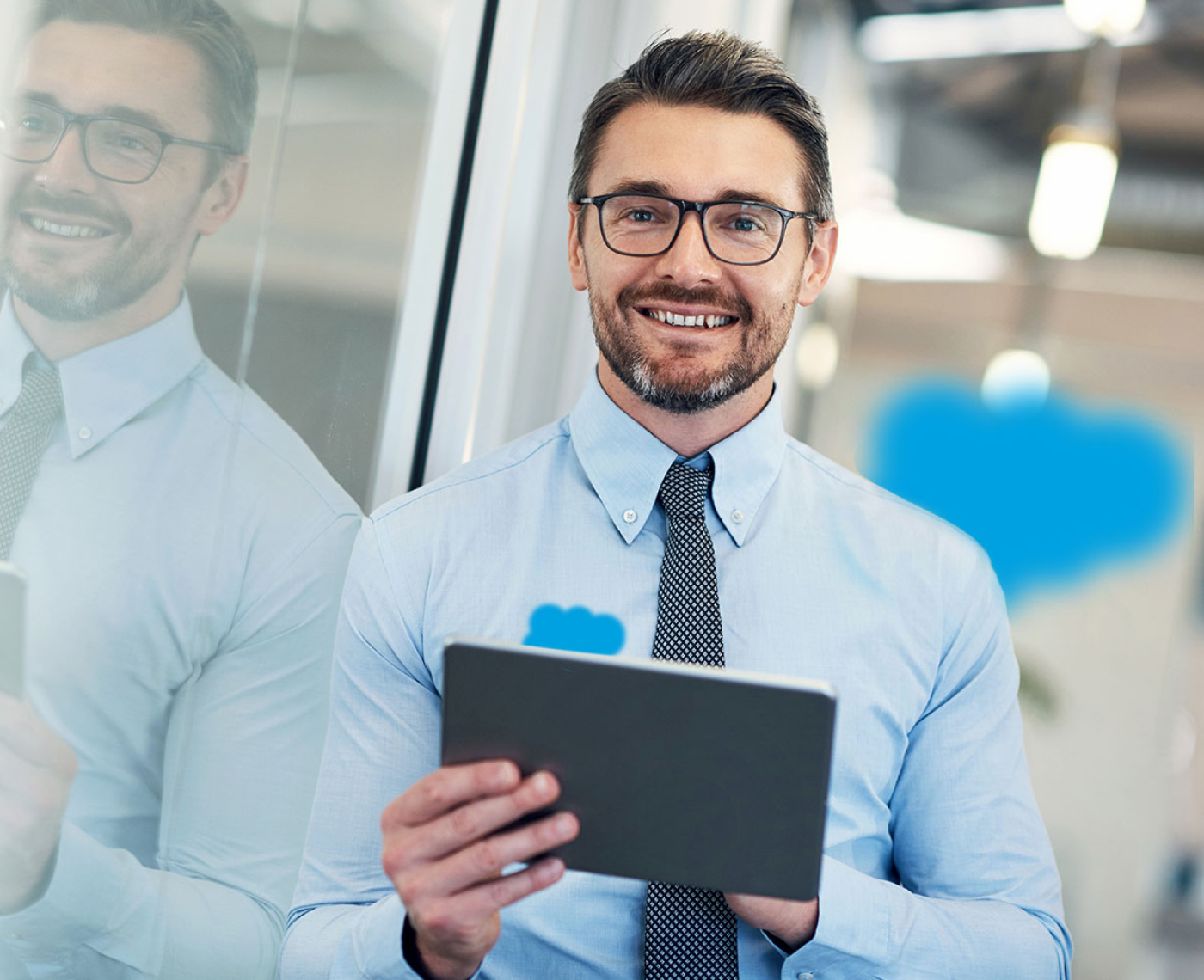 Why Salesforce?
Effective customer relationship management (CRM):

Salesforce provides a central platform for managing customer contacts, leads, and sales processes. This enables you to manage customers effectively and increases customer satisfaction.

Scalability and flexibility:

The solutions can be adapted to the specific needs and scale of your company and grow with it. This means you can scale and flexibly adapt your processes with the solution.

Improved collaboration:

Salesforce solutions enable better collaboration within teams and departments by sharing information in real time and fostering collaborative work processes through mobile accessibility across all platforms.

Process automation:

By automating routine tasks and processes, you save time and resources and can focus on important tasks.

Flexibility:

Salesforce offers a variety of applications and integrations to help companies meet their specific needs and processes.

Data analysis and reporting:

Salesforce solutions enable comprehensive analysis of customer and company data in real time.
Do you want to get started with Salesforce?
Let's talk in person about your Salesforce challenge!
Simply fill out the form and we'll get back to you, either by phone or with a non-binding appointment proposal.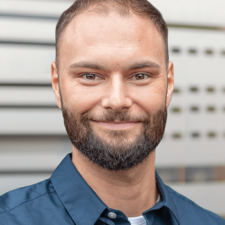 Lukas Kamm
Business Development