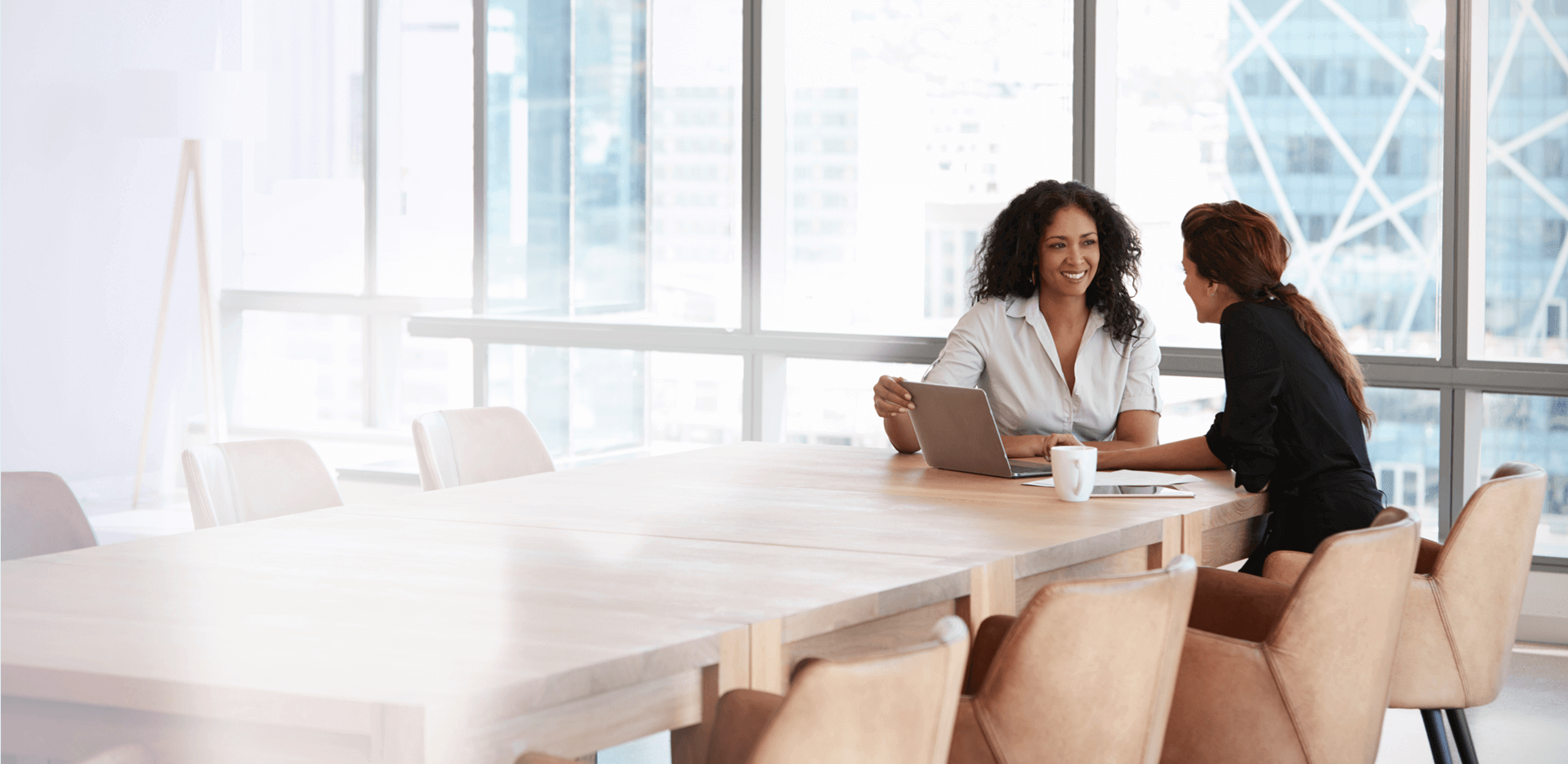 This is a hidden post summary. It displays in the editor only.*
Another Monday is a software company based in Cologne. The company name suggests a different, better start to the week, which is to be offered to employees by the process automation software. Another important advantage of RPA is the saving of costs and manpower.
For the website at www.anothermonday.com we were supposed to make a system change from Wordpress to TYPO3 version 8.7. Under the name Robotic Process Automation (RPA), Another Monday offers a software that relieves office workers of simple and for them monotonous tasks. A special task during the renewal of the website was to illustrate the different phases up to the use of RPA.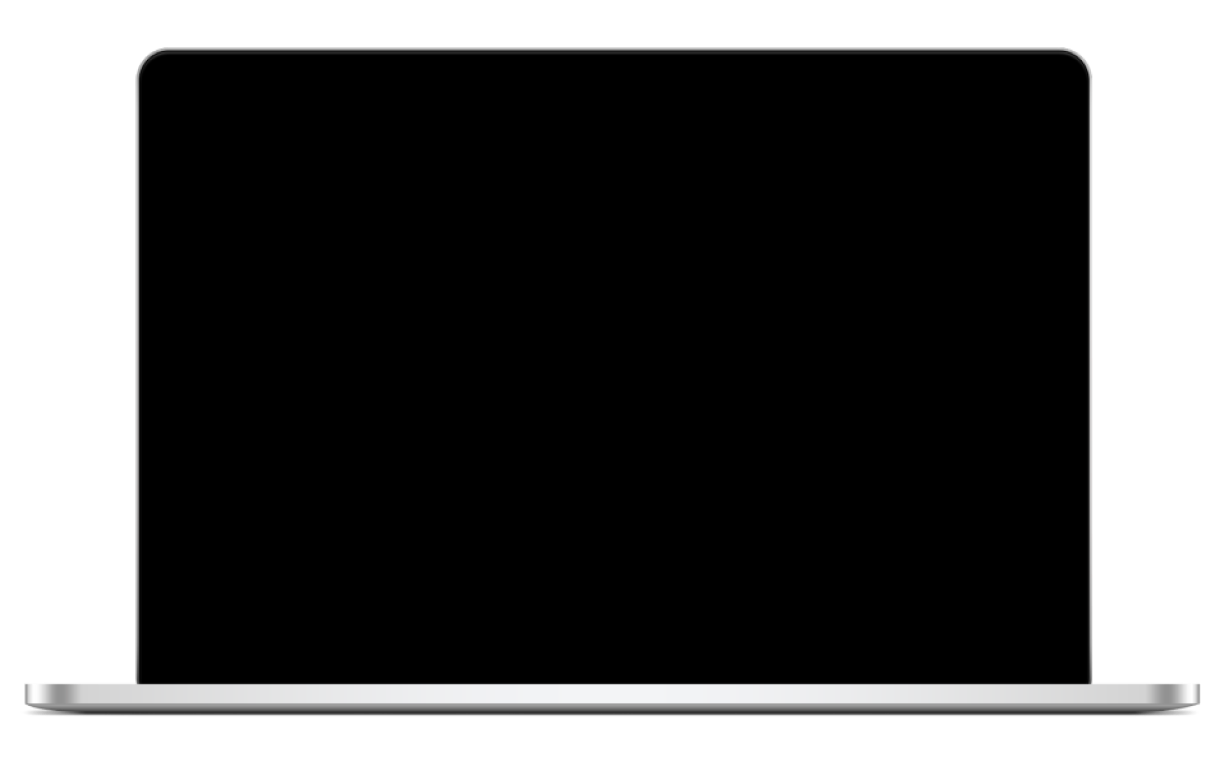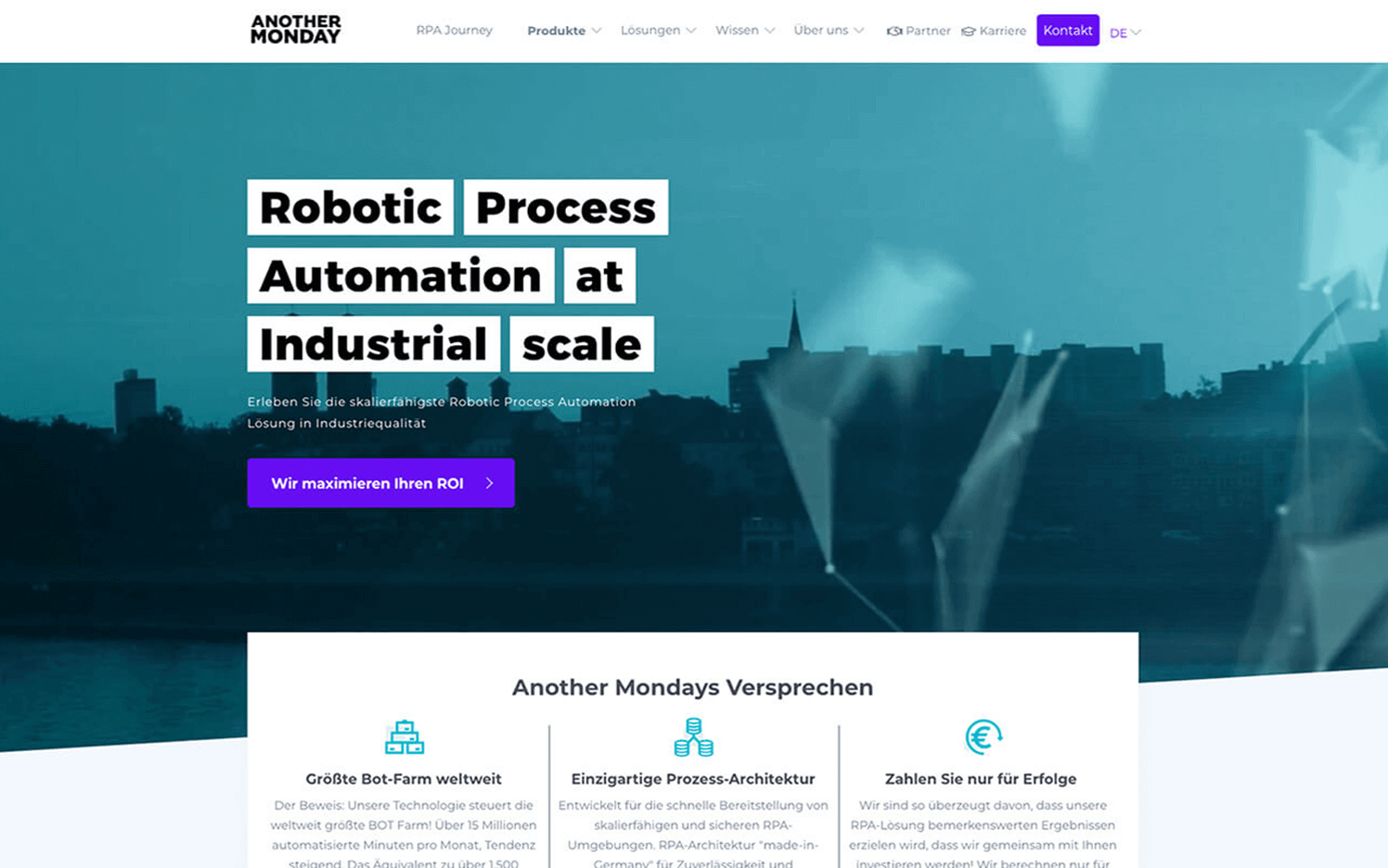 Our approach & the solution
Making processes tangible through Scrollytelling
We completed the system change within only six weeks. We rely on Scrollytelling elements, which make the various processes from RPA development to execution a visual experience. We were also responsible for the content creation in German and English with a focus on SEO.
Innovative marketing thanks to coupling with HubSpot
We will continue the good cooperation with Another Monday in the future. We continue to support the software provider via HubSpot- a marketing automation tool that helps its customers generate more traffic for their website, convert leads or automate the sales process, among other things. Here we already took over the implementation and continue our conceptual marketing consulting, where SEO will again be in the foreground.