This is a hidden post summary. It displays in the editor only.*
inmation is a one-product software company that started as a Cologne-based start-up in 2013. The inmation software centralizes production and process data with the aim of streamlining industrial workflows and increasing the profitability of users.
inmation operates internationally at three locations. The headquarters is in Cologne. The two other locations are Ludwigshafen and Eindhoven. All 35 employees base their work on industrial evolution.
Lead expansion through website relaunch with HubSpot.
"What we achieve - we achieve as a team". This sentence can be found on the website of our customer inmation. The guiding principle is obviously lived by the employees, we always notice that in our cooperation. One of our common missions: A website relaunch that ensures lead expansion.
The Challenge
Rapid growth requires technological adjustments
Started as a start-up in 2013, the software company has rapidly established itself in the market. In the meantime, the employees work at three locations and are internationally positioned with a site in Eindhoven. The vision of inmation is as follows: "It's time to break up the classic order segments of corporate IT, and create information continuity." With their software, data streams can be unified. Operational data from machines and processes are analyzed to gain valuable insights for process optimization and revenue maximization. Inmation aims to drive industrial evolution. The global customer base suggests that inmation is well on its way.
As a result of its exponential growth, inmation is looking to increase its focus in the area of digital marketing. One measure is the website relaunch. The solution for this is HubSpot.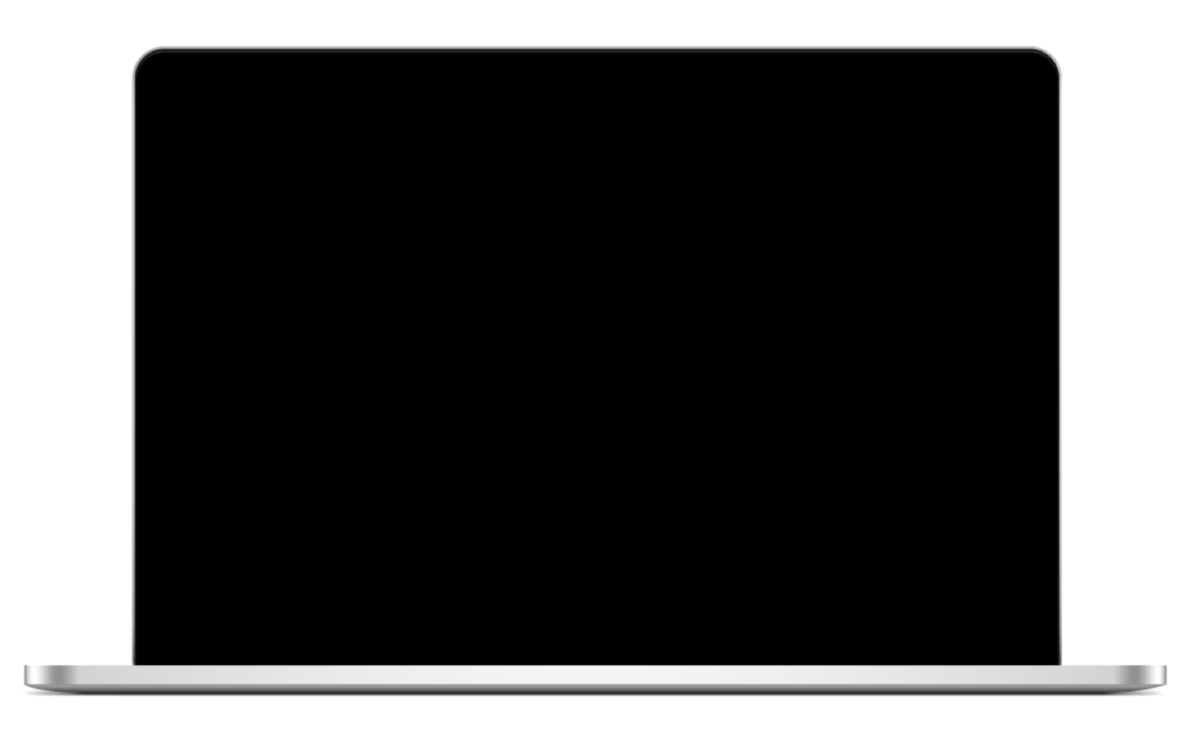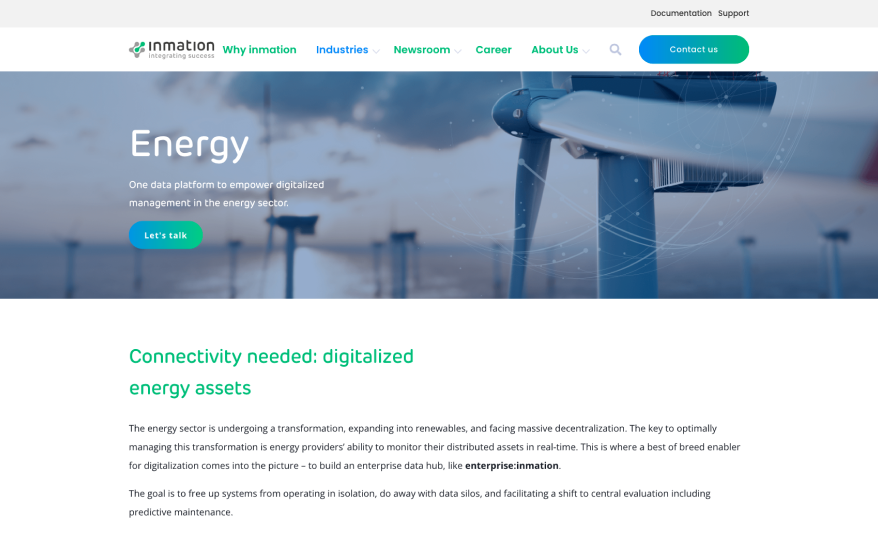 Our Approach & Solution
HubSpot: All-In-One Platform
To meet the customer's requirements, we chose HubSpot software. The website relaunch was implemented in a short time with the HubSpot Content Management System (CMS) Hub. The CMS Hub enables flexible customization and relatively simple creation of web pages.

The CRM platform HubSpot is also used for marketing automation purposes. This allows inmation to optimize, automate and measure workflows and marketing activities.

Targeted customer approach and the provision of appropriate content ensure an improved customer journey and ultimately enthusiastic customers.

Through the HubSpot Gold partnership, we are in close contact with the company. Direct communication and joint training and education are thus possible.
The Result
Central data management and professional marketing measures
The website relaunch ensures external presentation in line with customer requirements. Our experts supported inmation as strategic consultants. In workshops on brand, content and website, the customer's needs were worked out and the know-how consolidated. This ensures that the employees can make adjustments independently.

In addition, marketing automation fulfills the criteria already mentioned above: Automated processes ensure lead expansion while simultaneously streamlining processes. For example, newly acquired leads are provided with interest-related content right from the start.
Future Projects
Holistic digital marketing consulting
inmation wants to continue to make quantum leaps and continuously optimize marketing measures. We accompany our client extensively and will provide continuous support in the following areas: Marketing Automation, Lead Management, Social Media Marketing, Video Campaigns, Brand Strategy as well as Employer Branding.