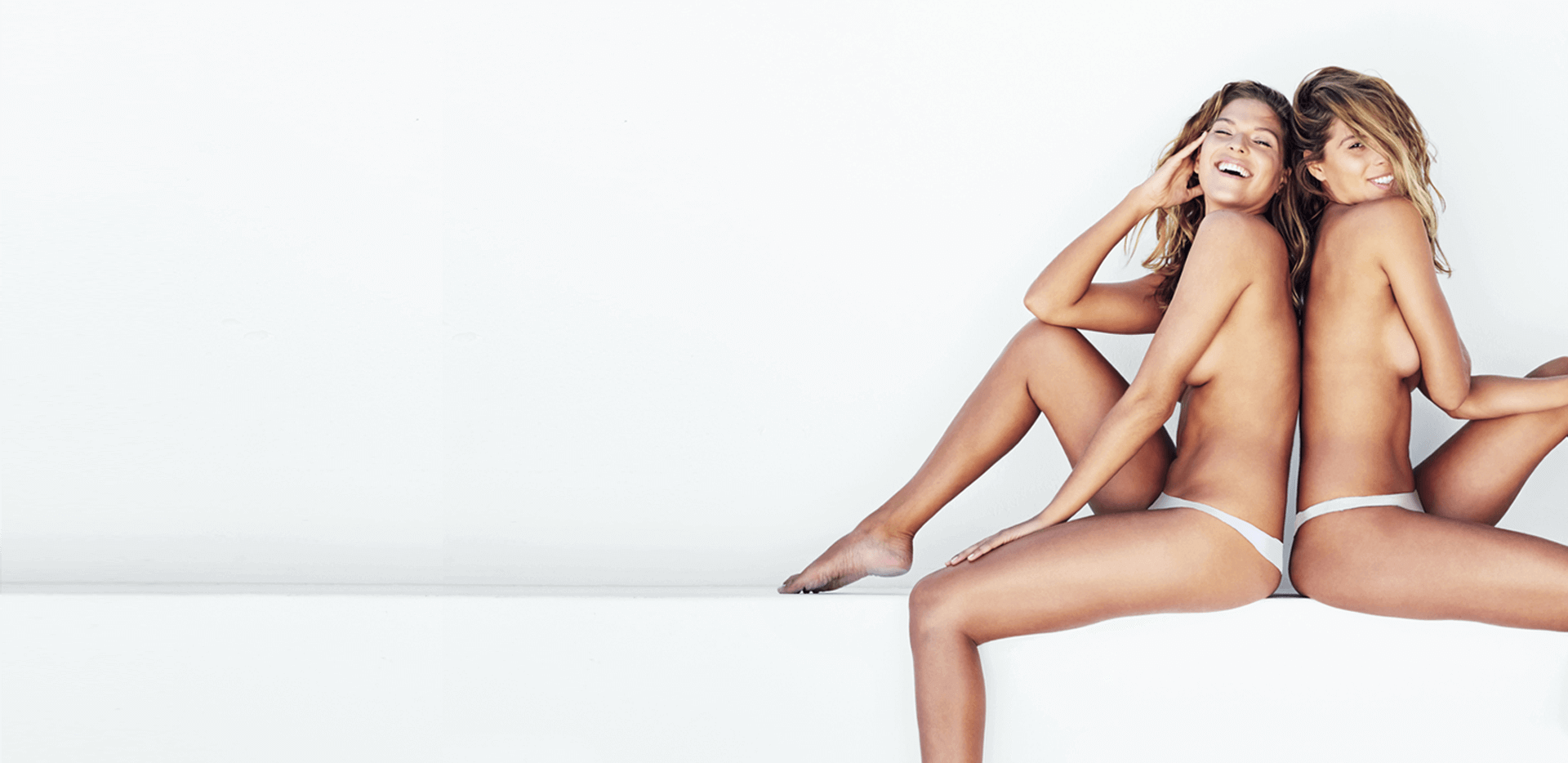 This is a hidden post summary. It displays in the editor only.*
SUNPOINT is a chain of tanning salons based in Pulheim near Cologne. The company owns over 220 tanning salons and has over 12 million visitors per year. Depending on the region, SUNPOINT today has a market share of between 20 and 80 percent.
At www.sunpoint.de we have made the website of SUNPOINT Werbegesellschaft mbH fit for digital competition. With the new website, the company no longer wants to be perceived by its target group as just a classic solarium chain. A modern and clear design should underline the further development of SUNPOINT into a wellness and beauty brand. This approach is also reflected in the new motto "We can do more than tanning".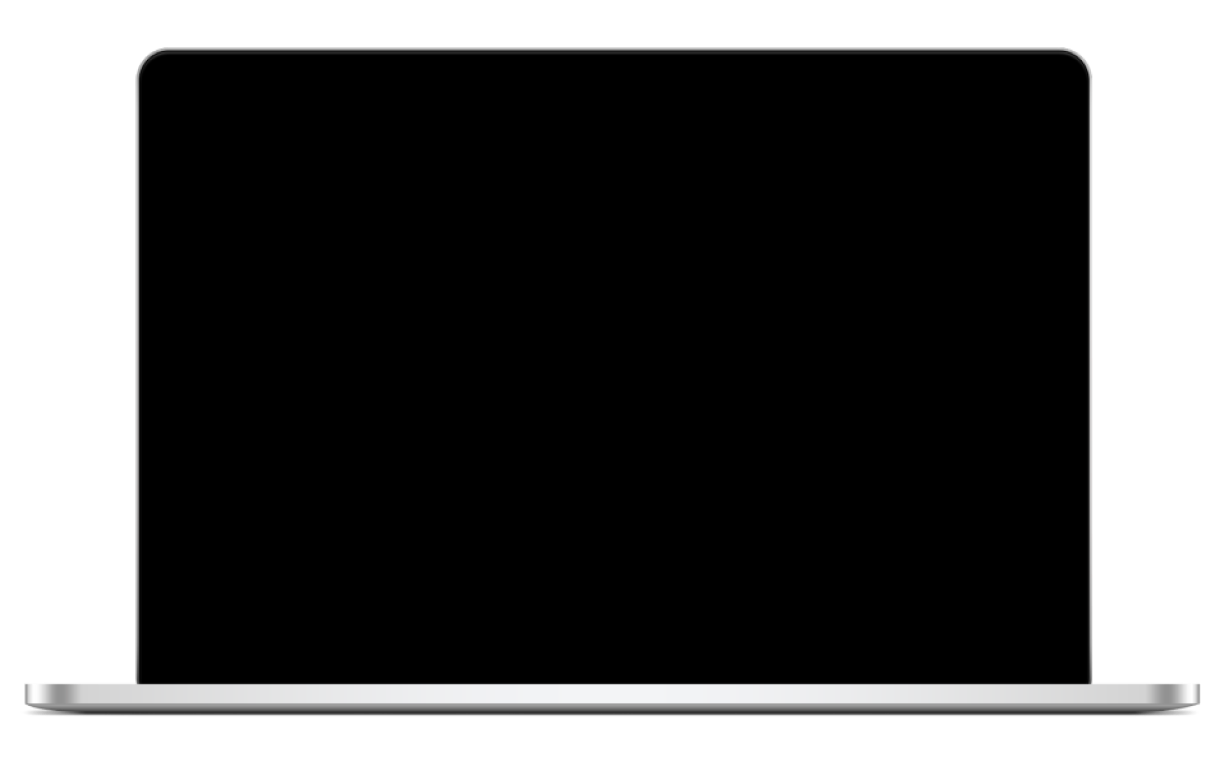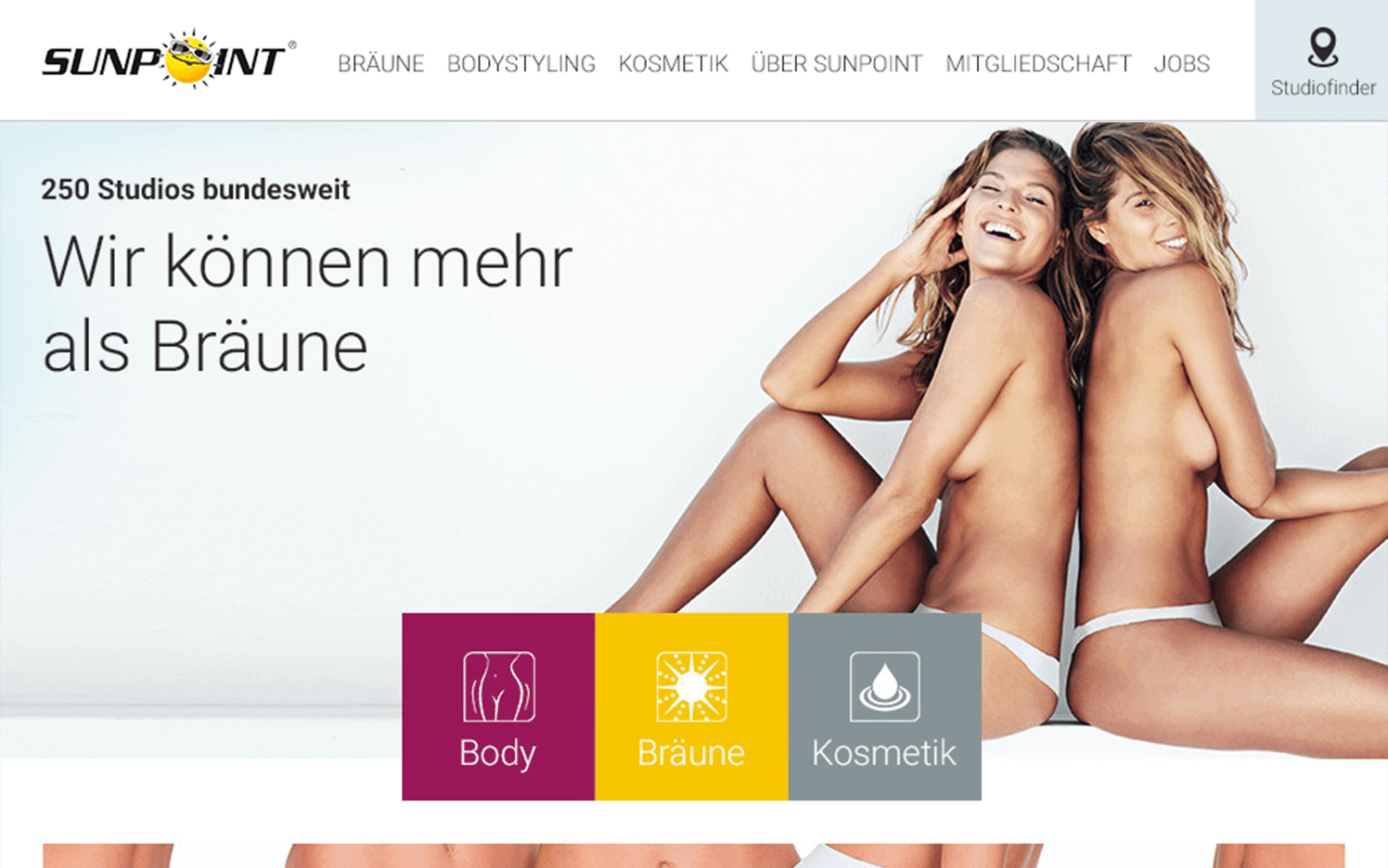 Our Approach & Solution
Technically and visually state-of-the-art: the new website is based on the latest TYPO3 Version and aims to increase usage by existing customers, win new customers and enhance customer awareness of the SUNPOINT brand. A unique colour concept not only ensures a high recognition value in the target group, but also enables a clear presentation of the three different service areas body, tanning and cosmetics. Since over 70 percent of all customers call up sunpoint.de via mobile phone, the site is now based on an innovative Mobile First concept. With Responsive Design we make SUNPOINT look good on any mobile device.
The Result
Studio finder, skin type test, coupon download
The studio finder is the heart of the site and has been completely redesigned both visually and technically. The search is also mobile-optimized and offers various filter functions that make it easier for users to find the right branch. By downloading discount coupons, users are given even more incentive to visit the tanning salon and test various services. Tanning salons are required by law to conduct a skin type test with customers before their first tanning session. The skin type test can now be carried out easily and conveniently on a mobile phone, tablet or PC.