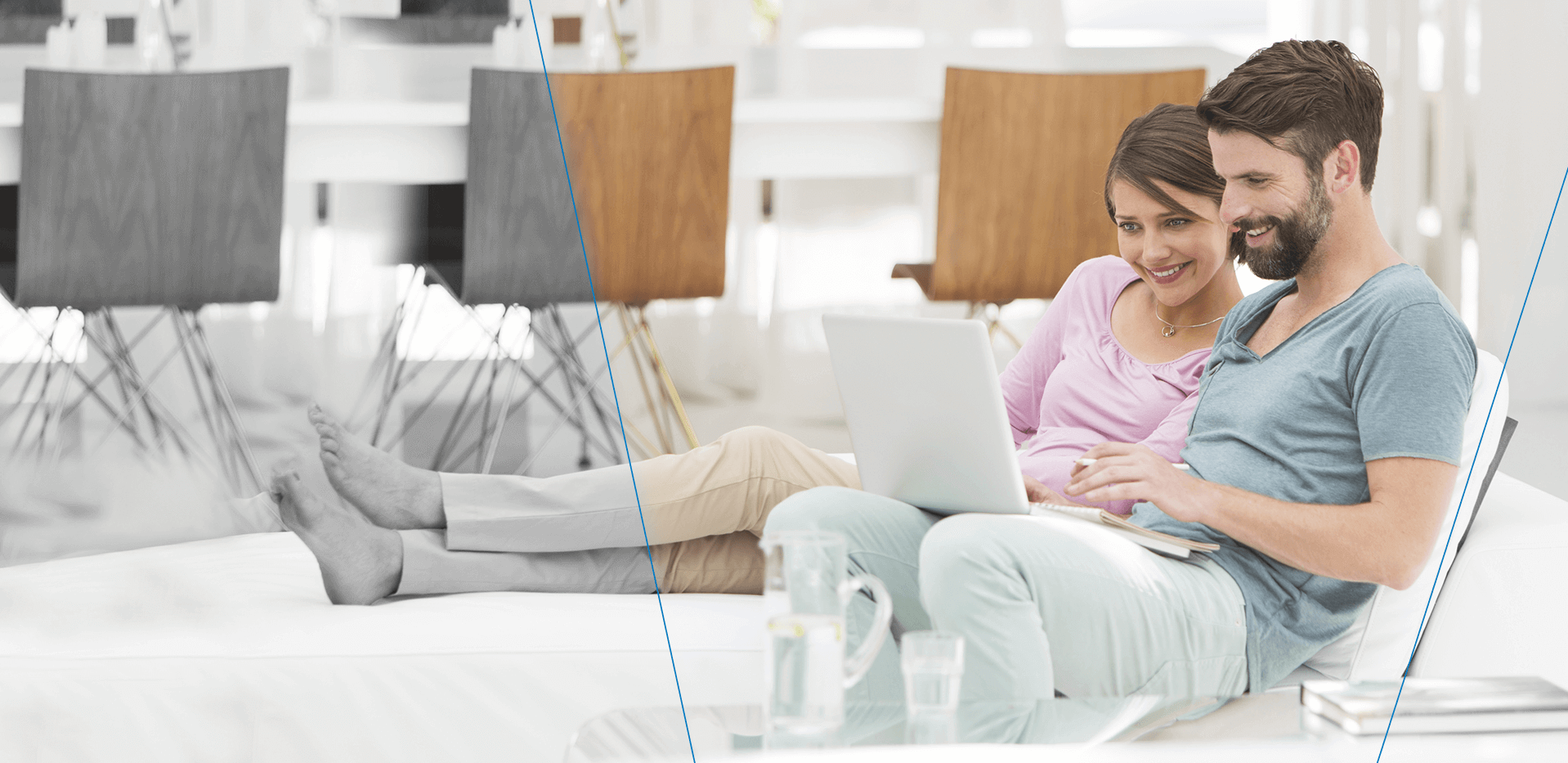 This is a hidden post summary. It displays in the editor only.*
WILMA is one of the leading project development companies for residential real estate in Germany and is deeply rooted in the core regions of North Rhine-Westphalia, Rhine-Main and Baden-Württemberg. For over 80 years, the company has focused on offering its customers the best value for money for single-family homes, apartment buildings and condominiums without compromising on quality, safety or modern energy standards.
With the rapid growth of mobile communication, Usability & Responsive Design is an important success factor - but these points were not the only decisive factors for the relaunch. Wilma wanted one thing above all else: Unmistakability. We achieved this through a unique and highly individual design with its own visual language.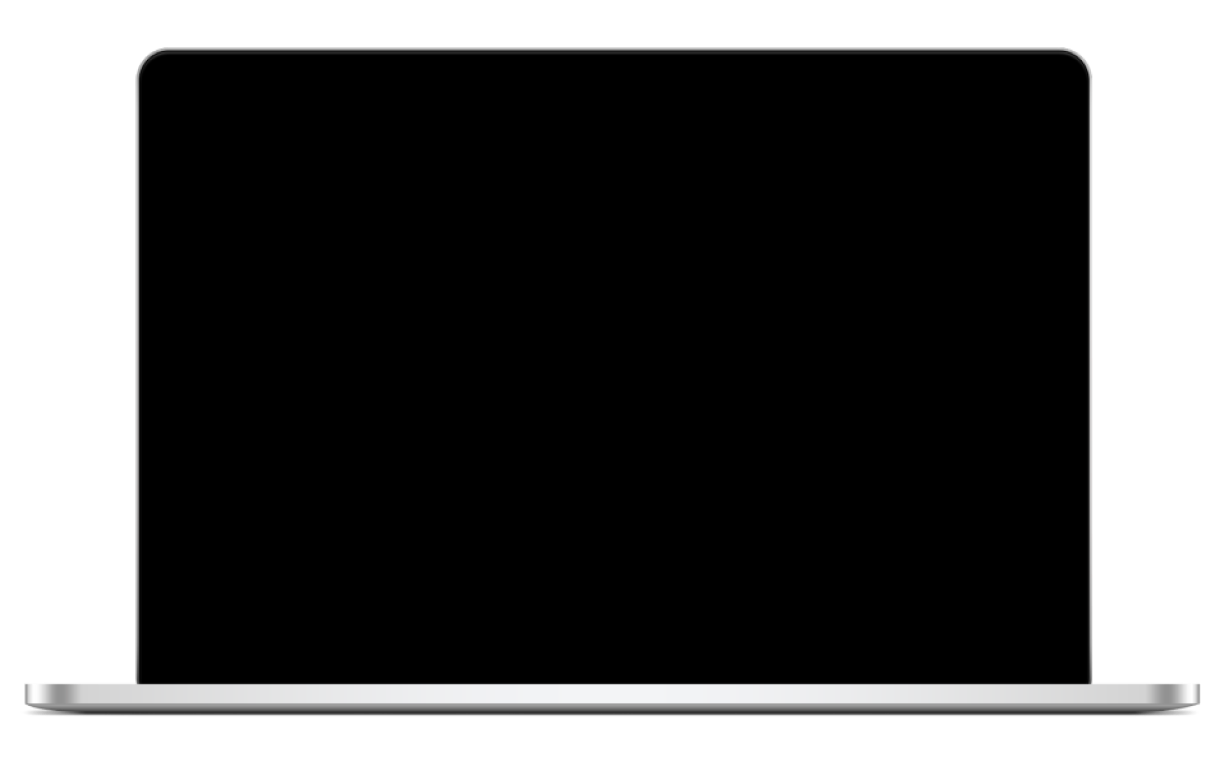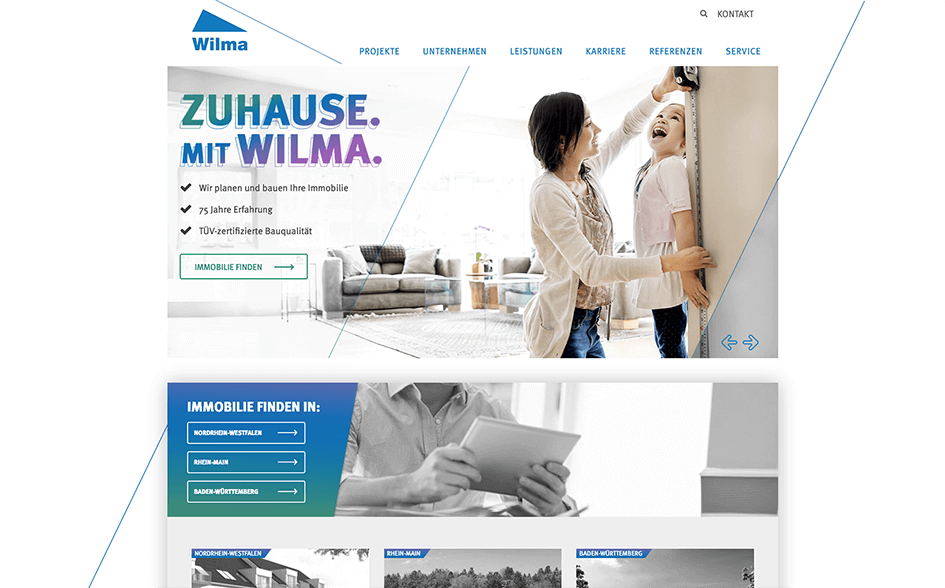 Our Approach & Solution
Wilma operates in three regions and each region previously had its own website. To further strengthen the regions, this was also taken into account in the content-related design. Thus, charming skyline graphics of the metropolises were used to illustrate the proximity to the region. In addition, on the front page stage the target groups among private buyers were to be addressed emotionally. The Wilma image world therefore focused primarily on young people, families and DINKS ("double income, no kids").
Anything but usual: After the content was created and transferred to the CMS TYPO3 , the finishing touches were added. In order to emphasize important and outstanding aspects more clearly, we at Wilma worked with so-called "content-related design". In short, this means: creating beautiful graphics that match the content.