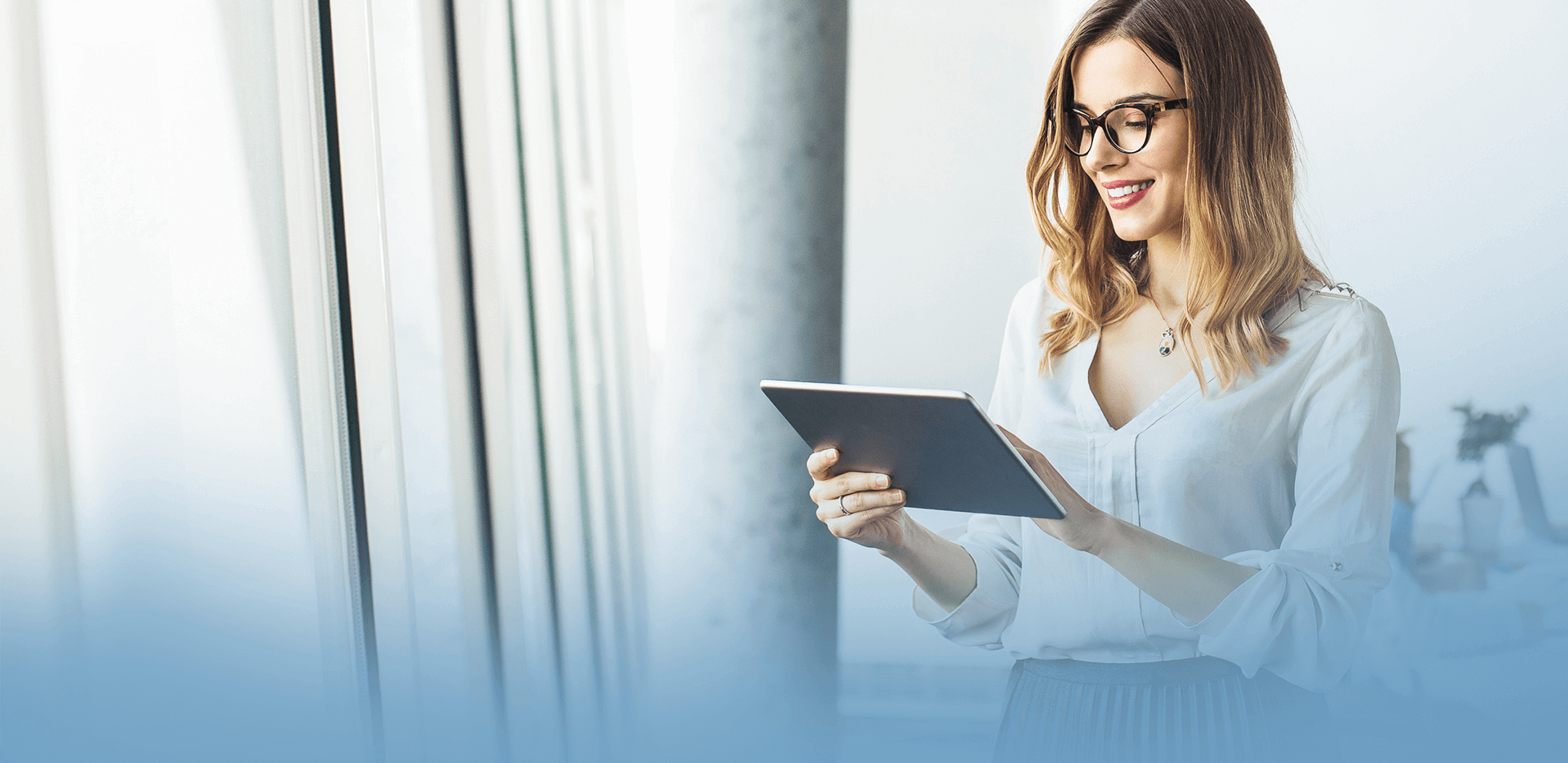 This is a hidden post summary. It displays in the editor only.*
Berliner Immobilienmanagement
BIM Berliner Immobilienmanagement GmbH is responsible for more than 5,000 state-owned buildings and properties in Berlin. These include historic buildings and famous landmarks such as the Brandenburg Gate or the Konzerthaus am Gendarmenmarkt. BIM's tasks include the leasing and letting, management, structural maintenance, optimisation as well as the purchase and sale of land and buildings.
Berliner Immobilienmanagement GmbH (BIM) emerged in 2015 from the merger of Liegenschaftsfonds Berlin and BIM, which led to partly heterogeneous working methods and non-uniform strategic communication. Cross-sectoral cooperation and company-wide knowledge exchange should now be promoted with the relaunch of a new, common intranet. The aim was to create clear and transparent communication structures and space for networking. In addition, a new digital document management system should be ideally integrated with the new intranet and significantly support the BIM in the digital transformation.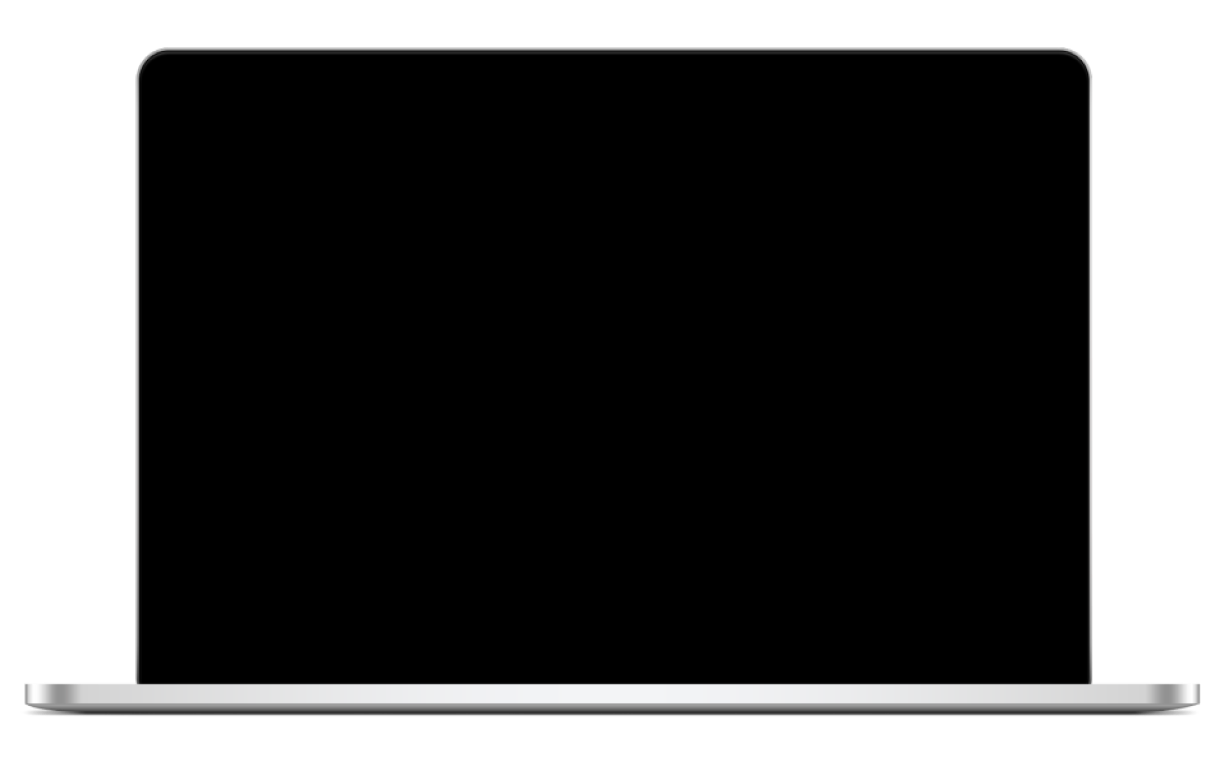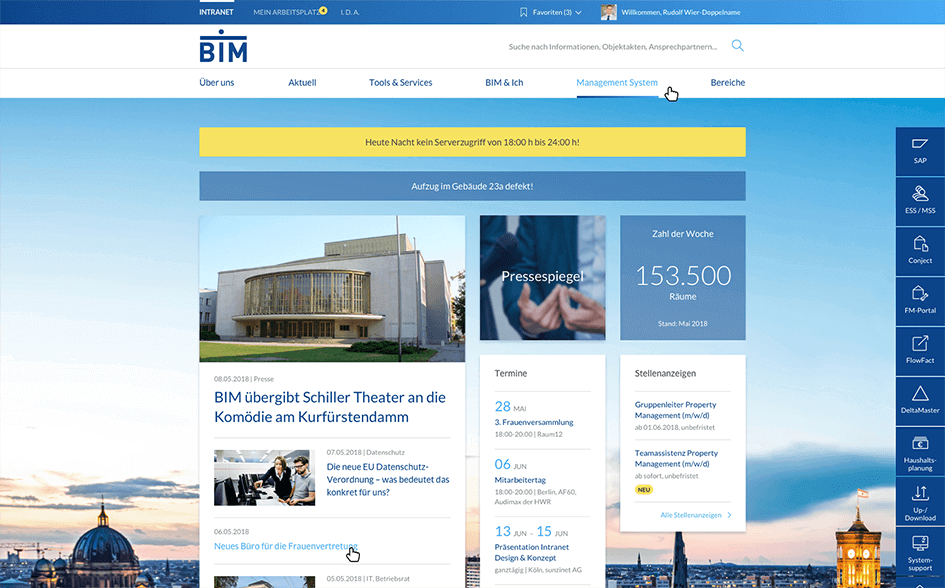 Our Approach& Solution
In the new intranet based on SharePoint 2016 On-Premises, all employees can get involved and make their contribution to an open communication culture. For example, the news channel is open to all employees and particularly easy to use. Internal communication thus becomes more structured, more efficient and, above all, more transparent. We have created a clearly arranged entry page for the new document management system IDA, which gives users very user-friendly and above all fast access to the required object files and the documents they contain. The uncomplicated access to all important files promotes the user acceptance of the newly introduced system and represents the most important added value for the employees, who are spared a time-consuming search for their daily work.
Thanks to SUNZINET, our intranet now meets the demands of a modern, intuitive and versatile intranet. We found the right partner in SUNZINET and were perfectly steered through this large project. The intranet has become a place for exchange and a sense of unity. A great success for the corporate culture."

Johanna Steinke

Head of Communication & Marketing