Be a developer at SUNZINET
Whether Frontend Developer, Backend Developer, Technical Consultant, Trainee or another technical focus at SUNZINET, the choice is yours.
Are you interested?
A Few of your potential colleagues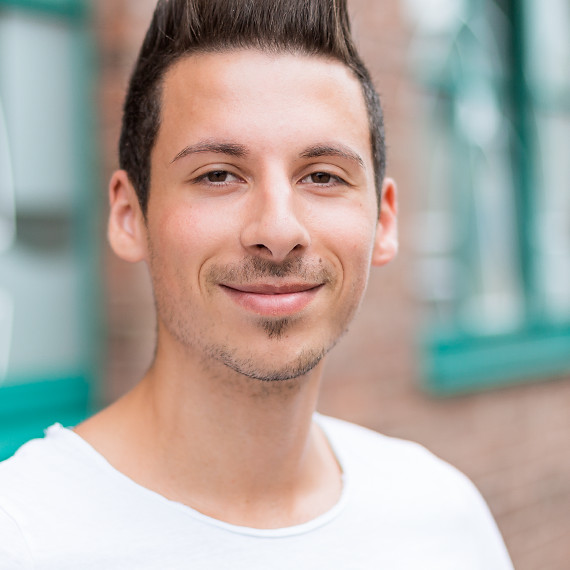 Stefano Di Legami
Development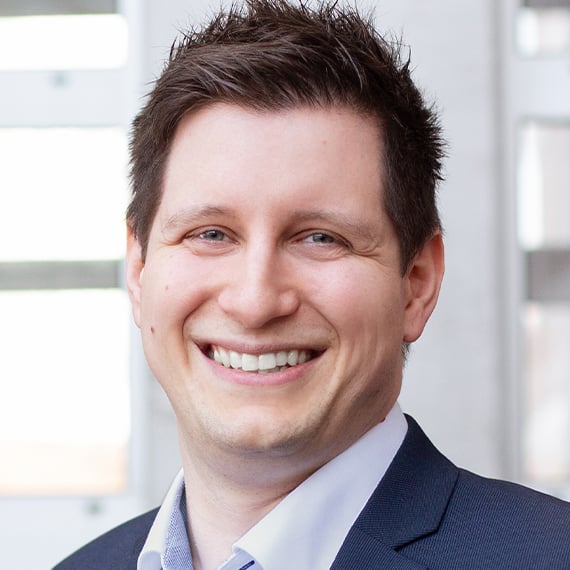 Kevin Bintzik
Development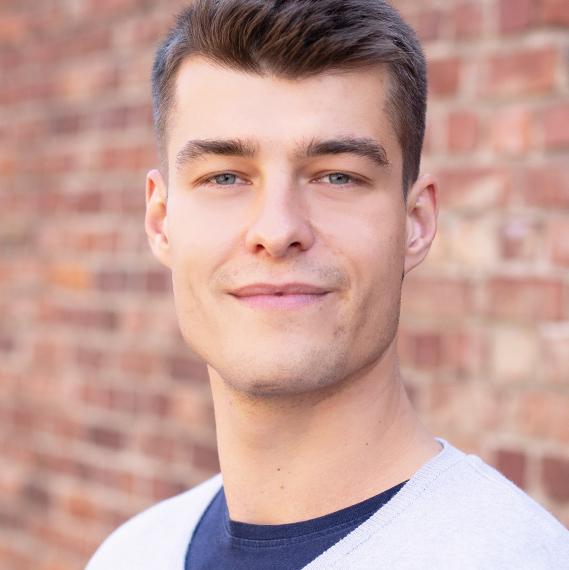 Kajetan Zyskowski
Development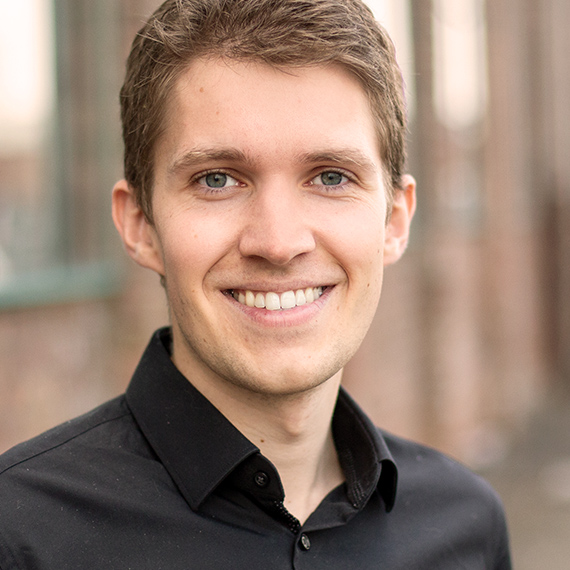 Christopher Schmeer
Development
Your mission at SUNZINET
In order to fulfil our customer's wishes, we have four business area that could interest you as a developer:
Individual Applications Area

Your focus is on SCRUM-based implementations of individual business applications. The technical focus is on backend and interface solutions (e.g. GoLang) as well as frontend solutions using reactive frameworks (e.g. Vue.js). This is complemented by the use of cloud native applications within a modern system, architecture development as well as the use of scalable orchestration (e.g. Kubernetes).

Business Platforms Area

The tasks that await you here are diverse. Your mission is to realize an efficient and suitable digital solution for the customer goals. We work in teamwork to achieve the goals. Often (headless) CMS systems (e.g. TYPO3, Contentful, Directus, Drupal or Wordpress), various low-code tools, the combination in the implementation of individual modules (PHP / Symfony) with connection to interfaces are used. Frontend solutions based on e.g. Vue.js are also important here.

E-commerce Area

Here you are responsible for the implementation of e-commerce solutions. Most often we work with store solutions (e.g. Shopware, Magento, Shopify, Salesforce).
The connection of different systems (e.g. ERP, CRM systems) via middleware solutions (e.g. Apache Nifi) is also part of your job.

4.1 Digital Workplace

We make sure that our customers digitalize their internal communication in the best possible way and optimize their work processes. The focus is on the realization of social intranets, employee apps and process digitalization with low-code software (e.g. M365, SharePoint Online), add ons (e.g. Valo & Powell365) or intranet software (e.g. Staffbase & COYO).

4.2 M365 Area

Most often we use low-code platforms like M365 to enable digital workplace. Therefore our focus is on a consulting approach and platform configuration. The individual development of modules based on the SharePoint Framework (SPFx) complement the solutions.
Your Workplace
Remote

You decide whether you work in one of our modern offices or in your home. As a developer, you have the choice. you can also choose a mix of both options.

Hardware

Do you prefer to work with a MacBook Pro or a Windows device?

Take your pick! The same goes for your IDEs

Office

Whether it's a loft atmosphere in Cologne, a central location in Hamburg's Hafencity or a view of the water in Gdansk. Each office is unique and contributes to an inspiring working atmosphere.
Answer 5 quick questions
1
Let's get to know each other in an appointment
2
Sign the contract and off we go!
3
What we'd like to know about you
We are curious about your application!
Do you have any further questions? Then get in touch with me - I will be happy to help you!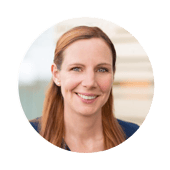 Bettina Schmitz
HR
E-mail: people​@sunzinet.com
Telefon: 0221 / 355 009 24