Be a developer at SUNZINET
Whether Frontend Developer, Backend Developer, Technical Consultant, Trainee or another technical focus at SUNZINET, the choice is yours.
Are you interested?
Answer 5 Questions
A few of your potential colleagues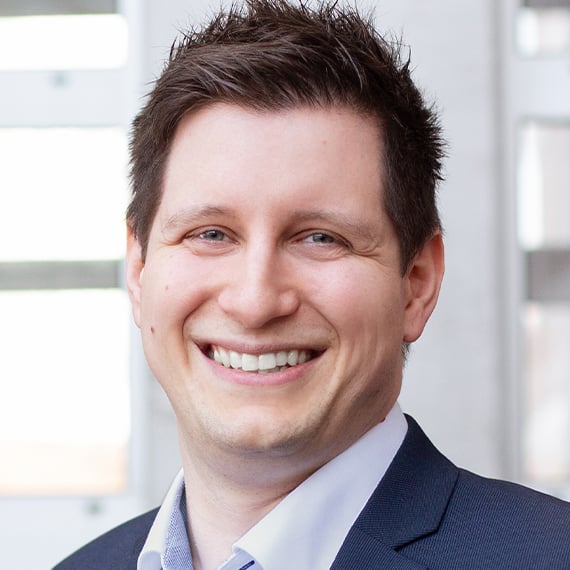 Kevin Scabò
Development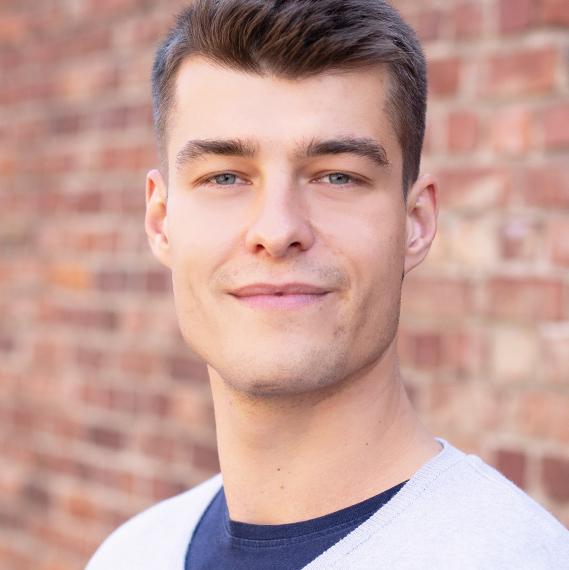 Kajetan Zyskowski
Development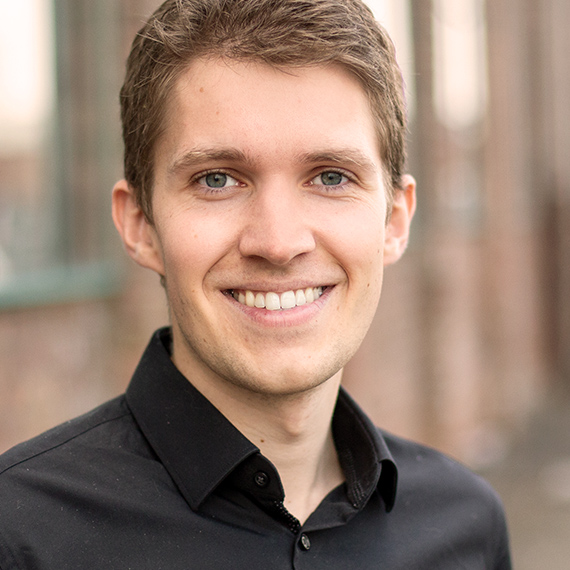 Christopher Schmeer
Development
Deine Mission bei SUNZINET
Um unsere Kundenwünsche optimal zu erfüllen, gibt es bei uns 4 Geschäftsbereiche die für dich als Developer interessant sind:
1. Individual Applications Bereich

Dein Fokus liegt auf SCRUM-basierten Umsetzungen von individuellen Business Anwendungen. Der technische Schwerpunkt sind Backend- und Schnittstellenlösungen (z.B GoLang) sowie Frontend Lösungen unter Verwendung reaktiver Frameworks (z.B. Vue.js). Ergänzt wird dies durch den Einsatz von Cloud Native Anwendungen innerhalb eines modernen Systems, Architektur-Entwicklung sowie dem Einsatz von skalierbarer O

2. Business Platforms Bereich

Die Aufgaben die dich hier erwarten, sind vielfältig. Deine Mission ist eine effiziente und passende Digitallösung für die Kundenziele zu realisieren. Mit Teamwork arbeiten wir an der Zielerreichung. Häufig werden (Headless) CMS Systemen (z.B. TYPO3, Contentful, Directus, Drupal oder Wordpress), diverse Low-Code Tools, die Kombination in der Umsetzung individueller Module (PHP / Symfony) mit Anbindung an Schnittstellen verwendet. Frontend-Lösungen auf z.B. Vue.js-Basis sind auch hier von Bedeutung.

3. E-Commerce Bereich

Hier bist du für die Umsetzung digitaler E-Commerce Lösungen verantwortlich.
Am häufigsten arbeiten wir mit Shop Lösungen (z.B. Shopware, Magento, Shopify, Salesforce). Die Anbindung verschiedener Systeme (z.B. ERP, CRM Systeme) über Middleware Lösungen (z.B. Apache Nifi) gehört ebenfalls zu deinem Aufgabenbereich.

4.1 Digital Workplace

Wir sorgen dafür, dass unsere Kundschaft die interne Kommunikation bestmöglich digitalisiert ausrichtet und ihre Arbeitsprozesse optimiert.
Der Schwerpunkt liegt auf der Realisierung von Social Intranets, Mitarbeiter-Apps und Prozessdigitalisierung mit Low-Code-Software (z.B. M365, SharePoint Online), Add Ons (z. B. Valo & Powell365) oder Intranet Software (z.B. Staffbase & COYO).

4.2 M365 Bereich

Wir sind innerhalb von Low-Code-Plattformen wie M365 zuhause. Deshalb liegt unser Fokus auf einem Beratungsansatz und der Plattformen-Konfiguration. Die individuelle Entwicklung von Modulen auf Basis des SharePoint Frameworks (SPFx) ergänzen die Lösungen.
Your Workplace
Remote

You decide whether you work in one of our modern offices or in your home. As a developer, you have the choice. you can also choose a mix of both options.

Hardware

Do you prefer to work with a MacBook Pro or a Windows device? Take your pick! The same applies for your IDEs.

Office

Whether it's a loft atmosphere in Cologne, a central location in Hamburg or a view of the water in Gdansk. Each office is unique and contributes to an inspiring working atmosphere.
What we'd like to know about you
Hast du noch weitere Fragen?
Dann setze dich mit mir in Verbindung - ich helfe dir gern!