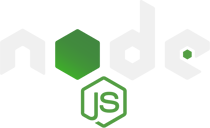 This is a hidden post summary. It displays in the editor only.*
University Hospital Cologne:
360 degree digitization of the representation process

Services

Technologies

Directus
Node.js

Implementation within

4 Months

Client since

2019
University Hospital Cologne is the leading medical centre and one of the largest employers in the Cologne area. With more than 60 clinics and 12,000 dedicated employees, Cologne University Hospital enjoys a high reputation both in the region and throughout Germany.
Our project for the Uniklinik Köln aims to facilitate the daily routine of the clinic staff and increase efficiency in order to ensure optimal patient care.

Until now, substitution lists were created manually at the university hospital. These lists are important for private liquidation. for instance: privately insured patients can make use of optional medical services. The associated treatment contract specifies costs and other general conditions - including who will perform the treatment and who will substitute in case of absence. A clear substitution process is the basis for compliance with these contractually defined conditions and is absolutely necessary to counteract billing defaults or legal consequences.

The main goal of the project was therefore to digitize this substitution process and automatically generate the necessary substitution lists.

The Challenge
Creating the substitution Excel lists manually presented the following challenges for the staff at the University Hospital:
High internal workload
High error rate and no traceable change history
No flexibility for spontaneous changes
Lack of transparency for patients and employees
Unfavourable legal consequences due to incorrect data
Billing losses
A digitalized and centralized solution was therefore required to overcome these challenges. Additionally, the solution needed to comply with data protection guidelines. This is where SUNZINET came in!
The Features
For the clinic staff, we created a digital solution with a user-friendly interface that includes the following features:
Intuitive administration interface to save time.
Scalable rights and roles concept that helps in avoiding errors and ensures clear responsibilities within the complex clinic structure.
Clear approval workflows to enable flexibility for the staff and bring transparency in substitutions.
Automatic publication and updating of the list to gather all information in one central place.
System-level messaging to enhance work efficiency through automatic reminders.
Documentation of approval and editing history for security in billing and administrative processes.
Customizable on-demand export of the list for secure data transmission.
GDPR-compliant data storage and processing to ensure data security.


The result
Efficient management of substitution processes with a central management platform.
All features fulfil one purpose in common: to provide security for patients, employees and billing service providers. This enables a flawless billing process. The University Hospital of Cologne now benefits from:
A management platform that digitizes and simplifies the substitution process

An exact process map

A central point for the administration of all substitutions
An important milestone in the digitization of administrative processes has thus been implemented. This solution ensures that the staff at University Hospital Cologne has more time to take care of their patients.