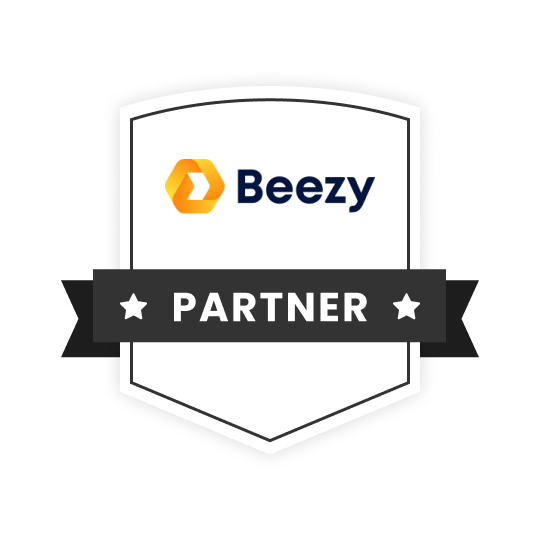 Beezy Agency
Beezy is an add-on for Microsoft 365 and SharePoint and offers the possibility to present complex processes in a simplified way. With a standardized implementation based on a modular system, the intranet rollout is accelerated. In addition, Beezay offers useful features and tools for collaboration and communication.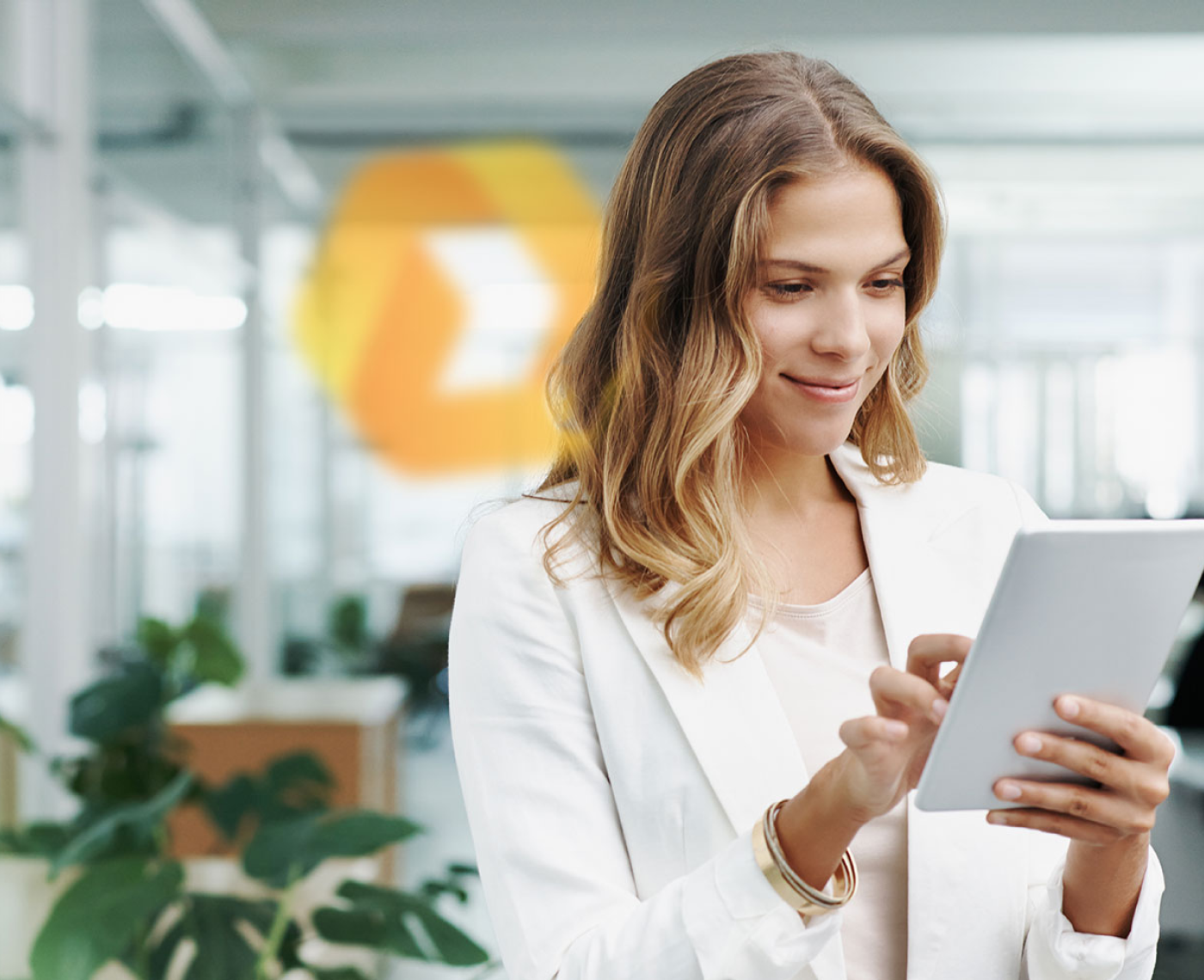 Beezy: the add-on for successful collaboration
SUNZINET is one of the largest intranet agencies in Germany and an official Beezy partner. The close cooperation with Beezy, the All-in-One Digital Workplace, enables an ideal integration of your intranet.

Our experienced Beezy experts accompany you from planning, conception and realization to continuous optimization. For us, the continuous improvement process plays an important role. We let ourselves be measured by clear KPIs (Key Performance Indicators), which we define together with you before the start of the project.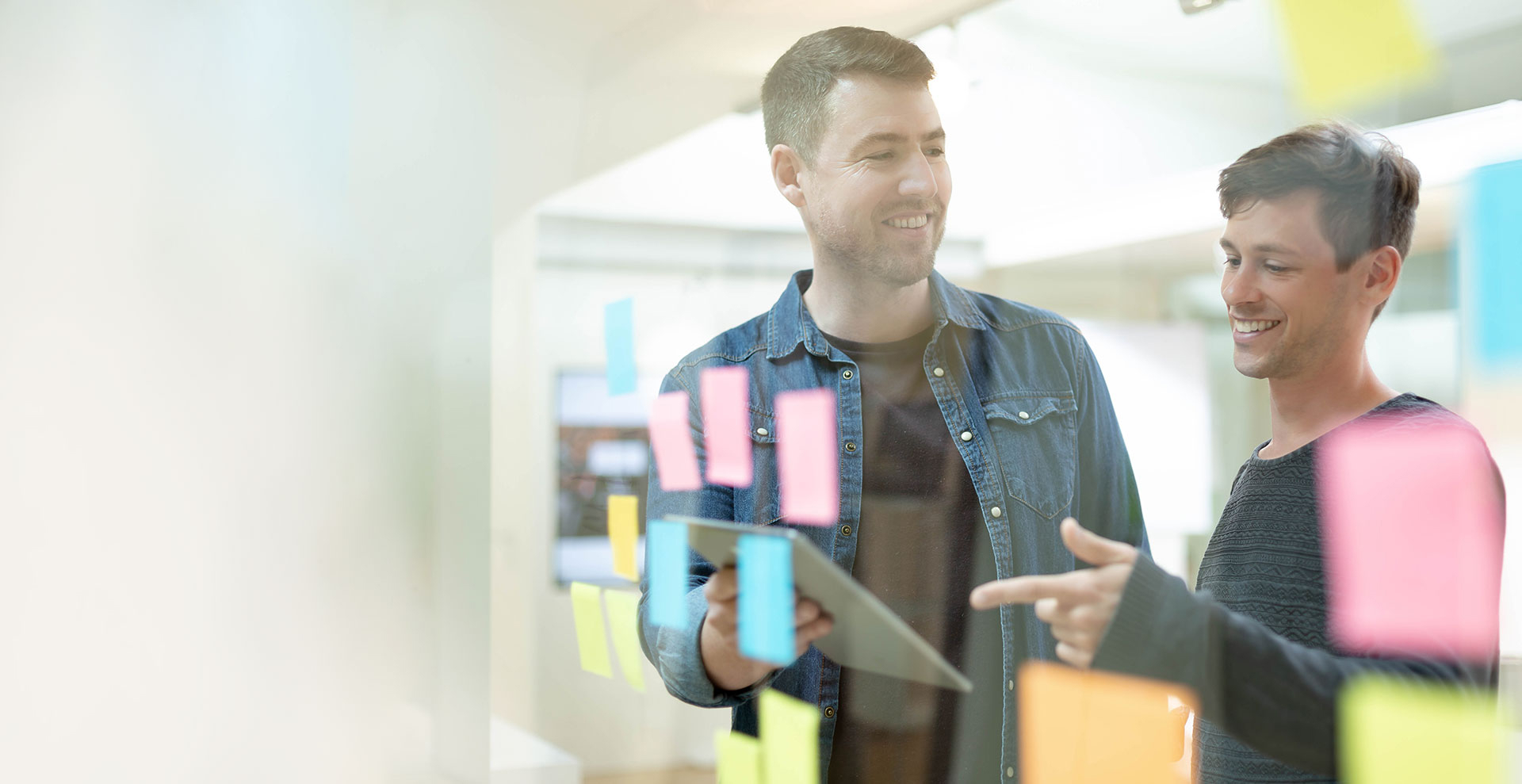 The advantages of a Digital Workplace    
With the right intranet, you optimize your processes because documents and information can be found and accessed quickly.

Internal communication is simplified and ensures satisfied employees - across locations and regardless of the end device.  

Let employees share what they have learned so that everyone can benefit from the knowledge. With a Digital Workplace it is possible to optimize your knowledge management.

Employer branding - Communicative measures and shared platforms promote togetherness and enable location-independent working. Factors that can be decisive for employees when looking for a job.
Good reasons for choosing Beezy
Social collaboration in the focus of the Microsoft 365 intranet add-on
The focus of Beezy is on smooth collaboration and exchange between different employees. Beezy ensures transparency and networking of communities with the help of Sharebox and Discover tiles.
User friendly
The tool variety of Beezy is large. Nevertheless, the user interface is clearly structured and simple to use. User-friendliness plays an important role in a digital workplace, as it supports efficient work.
Intelligent workflows
Beezy relieves your employees of automated routine tasks. Third-party apps can be cleverly integrated at the process level and included via Beezy chatbot or directly in the social stream.
Mobile Design
The Digital Workplace add-on is mobile-optimized for an optimal user experience on the go. The software is available for mobile devices with iOS or Android systems.
Our approach to integrate Beezy
Needs analysis
Involvement of employees and key stakeholders.
Consulting & Conception
Use cases and requirements analysis for strategic alignment.
Technical Implementation
Customized configuration to your requirements and integration into existing systems and structures.
Change Communication
Communicative support for user acceptance and integration.
Education & Training
Empowerment of various target groups - from administration and editorial staff to users.
Our projects
Biontech: Relaunch of an intranet for all employees
We implemented a mobile intranet for our client BioNtech to improve internal communication and support the company's enormous growth. The goal was to establish the digital tool as a central communication and knowledge hub and to connect employees holistically.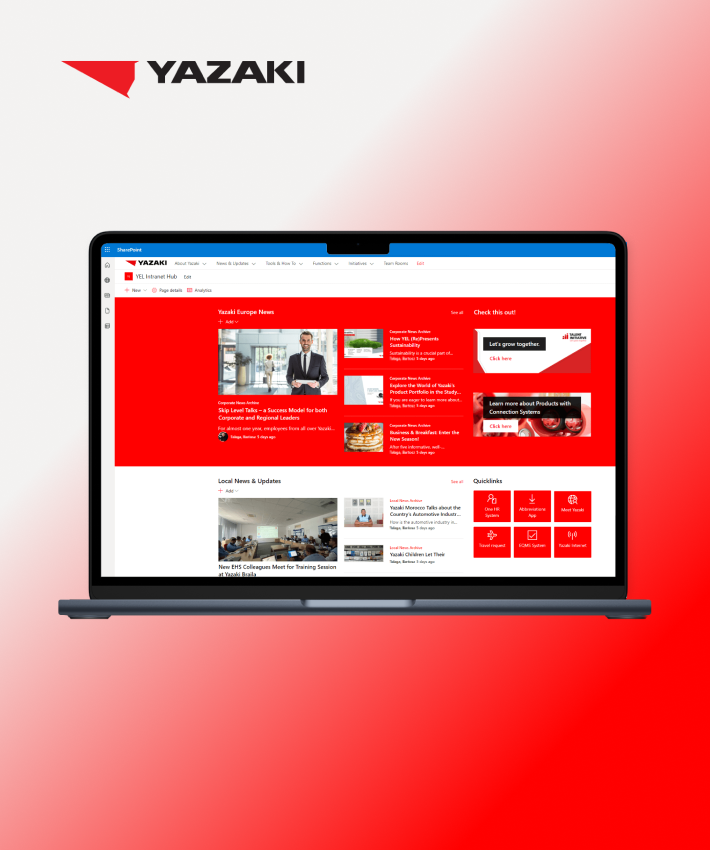 SharePoint Modern - the new Digital Workplace for Yazaki
Yazaki's new Digital Workplace ensures seamless knowledge transfer and increased usability. For the user-optimized intranet, we integrated the Microsoft solution SharePoint Modern into the existing tool landscape.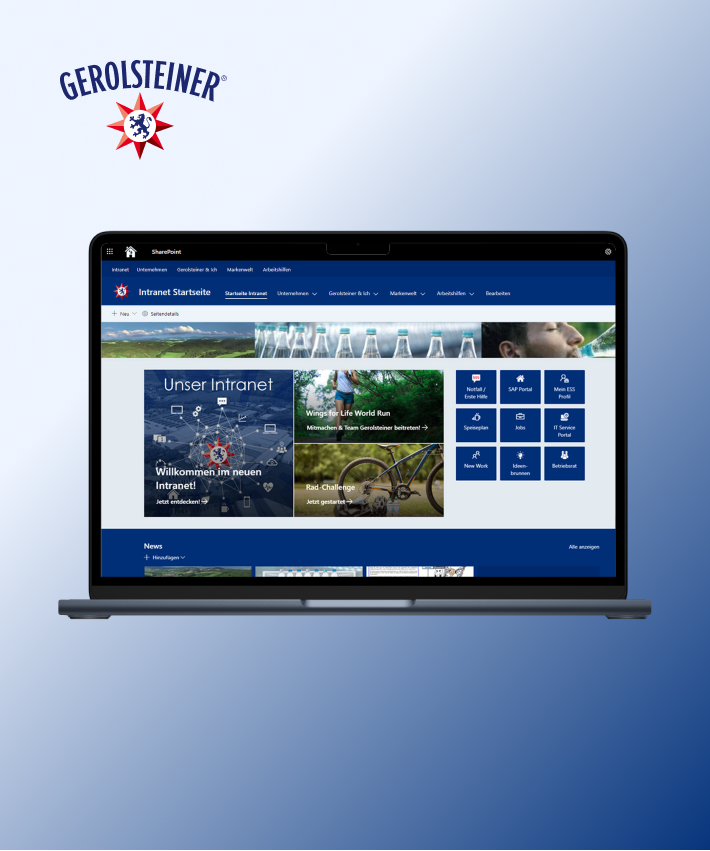 An intranet for knowledge management of all employees
As Germany's largest mineral water exporter, Gerolsteiner Brunnen employs more than 880 people. Therefore, SUNZINET enabled an intranet that became an information and dialogue platform for all employees. In addition to providing holistic strategic and conceptual consulting for the information architecture, we also took care of various non-standard functionalities within the SharePoint intranet.
Good relationships begin personally
Fill in now and we will get back to you by phone.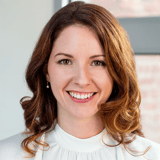 Simona Mayer
Head of Business Development
Beezy is a digital workplace add-on that provides a comprehensive intranet platform with social networking and collaboration solutions for SharePoint and Microsoft 365.

Do I need Beezy as an intranet add-on?

Show More

The Beezy Add-On pairs individuality with standard. If you want an efficient intranet rollout that can be customized despite standardized implementation, you should make use of the Beezy Solution. The comprehensive intranet offers social network and collaboration solutions that significantly optimize your use of Microsoft 365 and SharePoint.