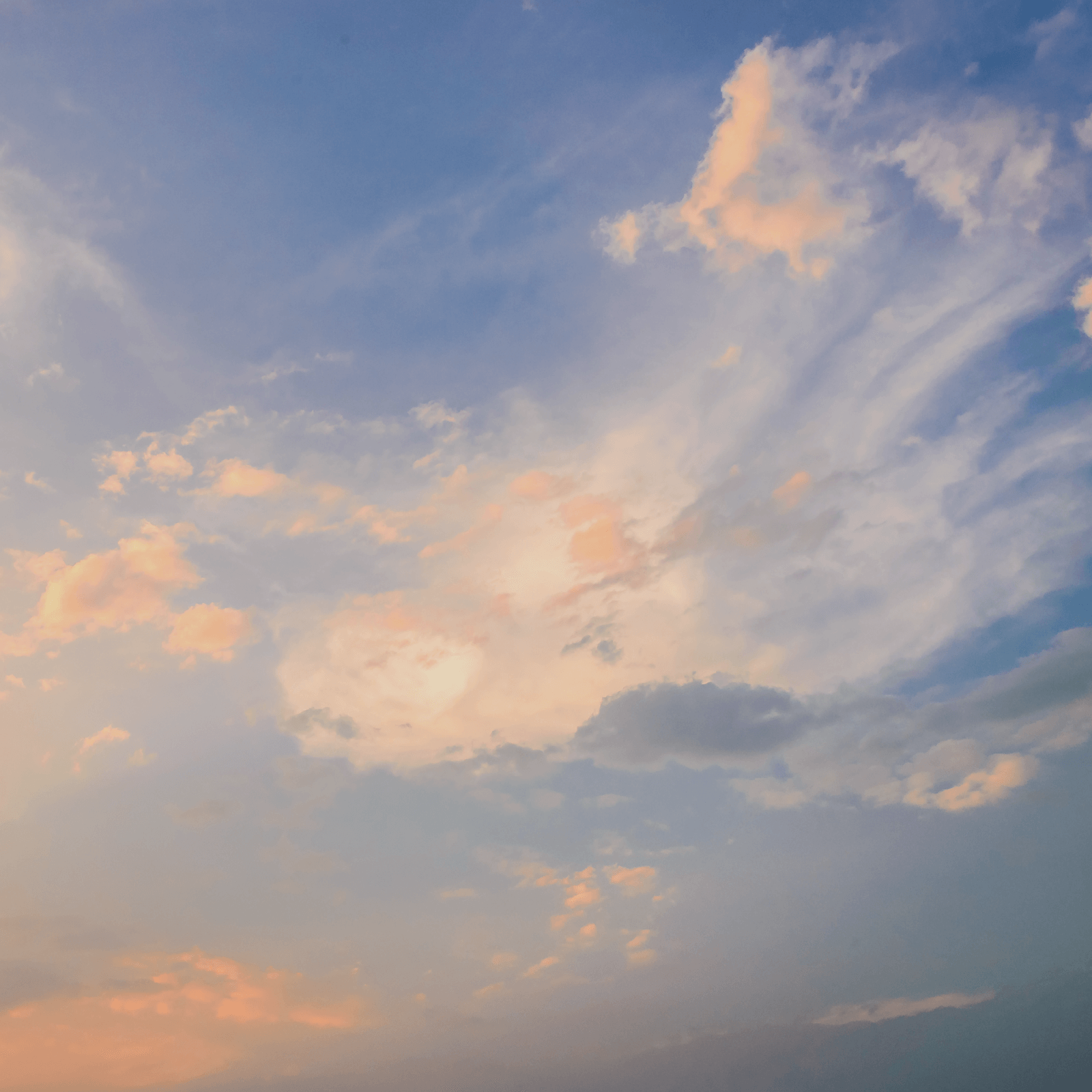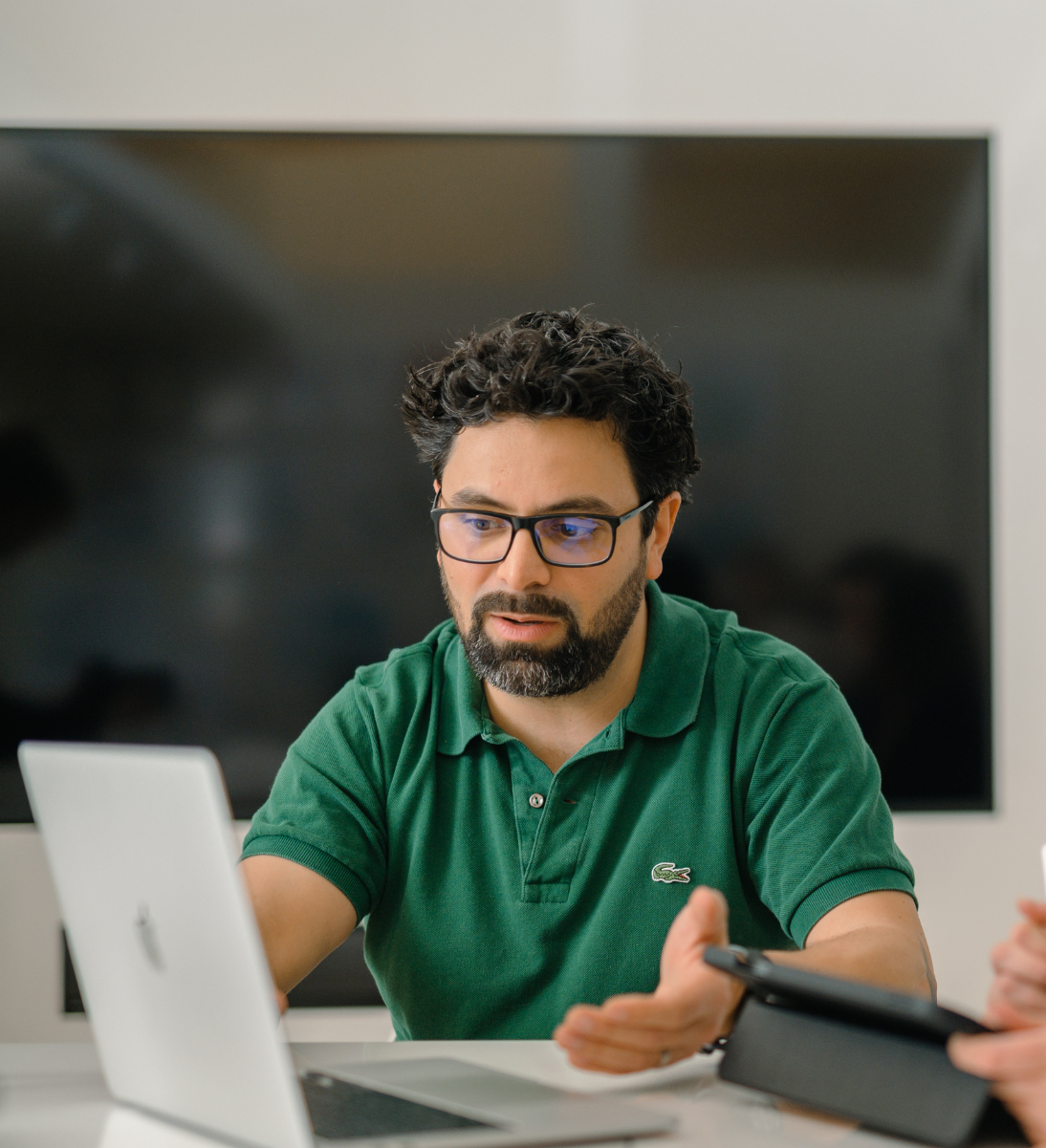 Enterprise Architecture
Align your IT systems with your business goals. By doing so, you ensure not only a smooth flow of your processes but also create a future-proof system landscape that promotes the flexible evolution of your business model.
Contact us now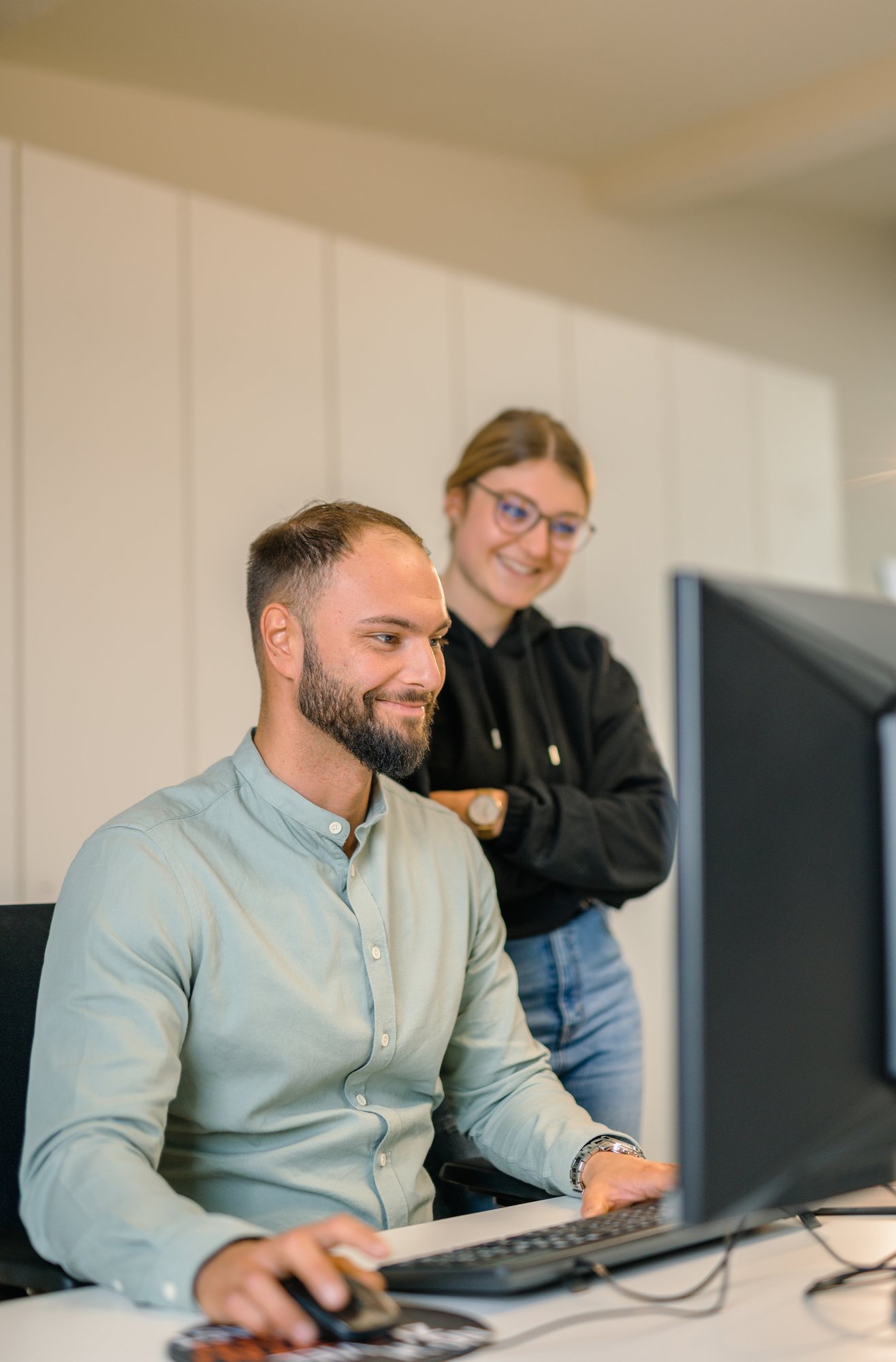 Achieve long-term success with the right enterprise architecture
In today's rapidly evolving digital landscape, most businesses operate in markets experiencing constant change. This dynamic environment is characterized by uncertainty, volatility, and increasing complexity. At SUNZINET, our experts work closely with you to develop an enterprise architecture that provides the necessary foundation to navigate and shape this transformative landscape. Our goal is to ensure your business is well-positioned for long-term success, leveraging the power of effective enterprise architecture.
Our added value for your
Enterprise Architecture
Our process involves coordinated analysis of your business requirements and system landscape, resulting in a scalable, flexible, and future-oriented enterprise architecture.
Analysis of your requirements
Our business analysts work collaboratively with you to assess the current state of your company, always keeping your customers, vision, goals, and market environment in focus. We uncover the potential for process digitization, enhancing customer touchpoints, and optimizing products.
Analysis of your system landscape
Building upon the results, our architects analyze the current state of your system landscape.
Which systems are being used?
How are they interconnected?
Who interacts with the systems, and in what way?
What processes are being supported?
Mapping, Vision & Strategy
Subsequently, we bring together the results from both analysis branches and work with you to develop a target image. The main focus is to ensure that the systems deployed contribute to your business roadmap - future-proof and sustainable. Then our integration specialists take over the implementation.
Your benefits from a well-thought-out enterprise architecture
Business & IT in harmony

With the right enterprise architecture, you lay the foundation for your future business success. It ensures that IT systems and processes are designed to support business goals, enabling seamless integration, efficient operations, and effective decision-making.

More efficient implementation & shorter time to market

Effective goal planning and system alignment prevent technical debt and costly adaptations when confronted with new requirements. Therefore enabling faster implementation & shorter time to market.

Greater flexibility

A well-thought-out enterprise architecture enables you to quickly respond to any changes and challenges in the market.

Scalable solutions

An architecture tailored to your needs allows for continuous and even exponential growth, even in the long run.
Have a look at out our work
International multishop with Shopware Enterprise & TYPO3 for boesner
As boesner's e-commerce partner, we implemented the company's international website so that there is a unification of the individual country websites. Our goal was to strengthen brand awareness and improve the customer experience.
Let's align your business goals with your IT infrastructure!
Fill out the form, and we'll connect within 24 hours to discuss your challenges and the initial steps to optimize your enterprise architecture.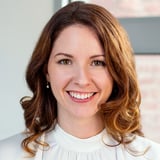 Simona Mayer
Head of Business Development
Enterprise Architecture is a comprehensive framework that helps organizations optimize and align their business processes, IT infrastructure, and organizational structures. Its goal is to improve the effectiveness and efficiency of the organization by ensuring that all systems and processes are well-coordinated and mutually supportive.

Enterprise Architecture encompasses multiple disciplines, including IT architecture, business architecture, data architecture, and application architecture. IT architecture is just one part of Enterprise Architecture, which also focuses on organizational structures and processes.

Enterprise Architecture can assist companies in better utilizing their IT systems and reducing costs by eliminating redundancies and inefficient processes. It can also help minimize risks and enhance security by ensuring that all systems are secure and reliable.

How can an Enterprise Architecture be evaluated?

Show more

The evaluation of Enterprise Architecture is typically based on the following criteria:

Effectiveness: This refers to whether the Enterprise Architecture meets the goals and requirements of the company. An effective Enterprise Architecture should ensure that all activities of the company are carried out consistently to achieve strategic objectives.
Efficiency: Efficiency relates to how well the Enterprise Architecture utilizes resources such as time, budget, and personnel. An efficient Enterprise Architecture should reduce costs, increase effectiveness, and ensure optimal utilization of the company's resources.
Flexibility: Flexibility is important to ensure that the Enterprise Architecture can quickly respond to changes in the business environment. A flexible Enterprise Architecture allows the company to respond quickly and effectively to new challenges and implement changes in strategy or business processes.
Simplicity: A good Enterprise Architecture should be simple and easy to understand. It should reduce the complexity of the company and ensure that employees can understand and successfully utilize the architecture.
Security: The Enterprise Architecture should be secure and ensure that the company is protected from internal and external threats. Security should be considered in all areas of the Enterprise Architecture, including networks, applications, and data.
Compliance: Compliance refers to whether the Enterprise Architecture meets legal and regulatory requirements. A good Enterprise Architecture should ensure that all requirements are met and protect the company from potential legal disputes.