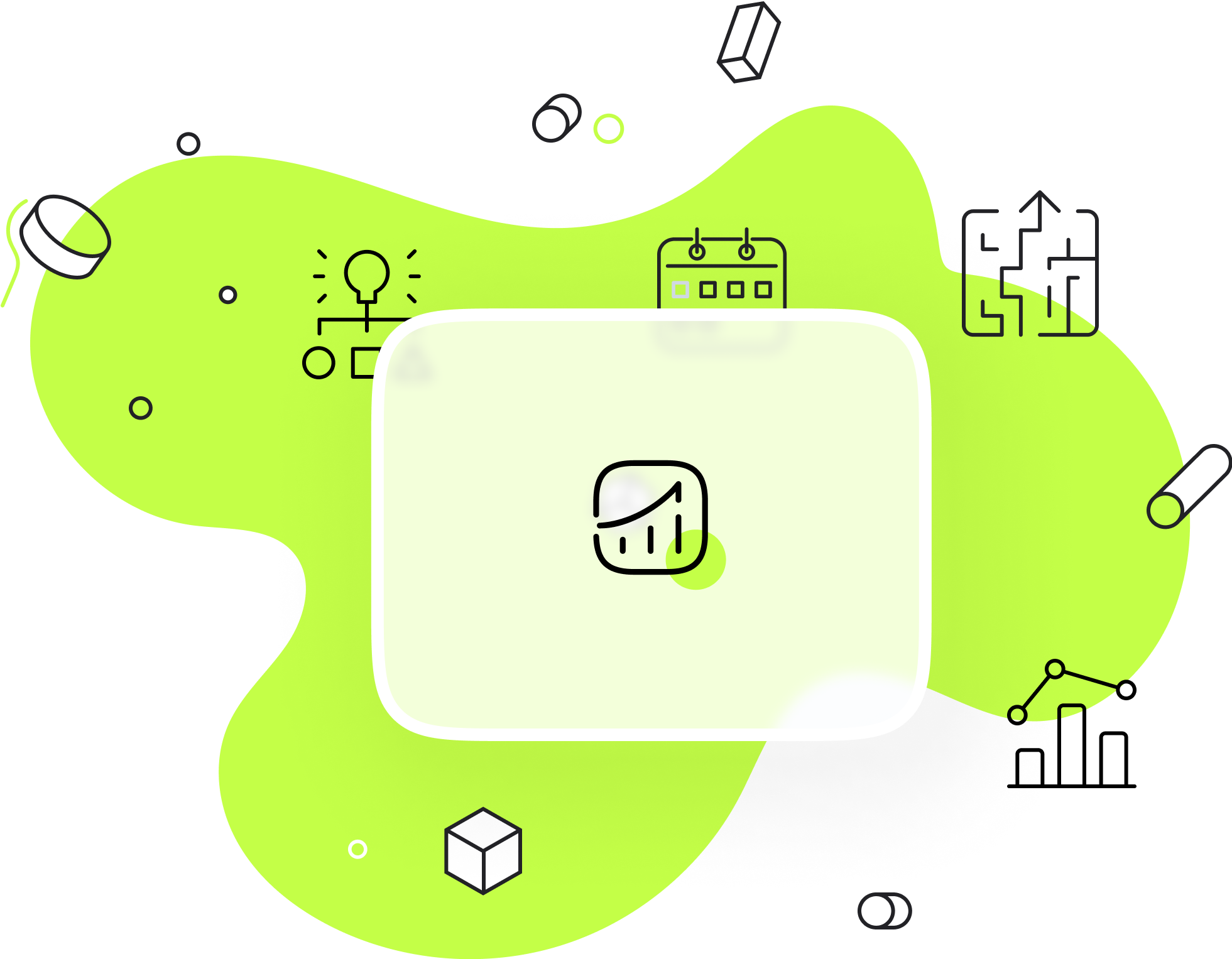 Digital Strategy
With a holistic digital strategy that puts a clear focus on end-to-end transformation, we help you meet your customers' needs in a targeted way and optimize your business model.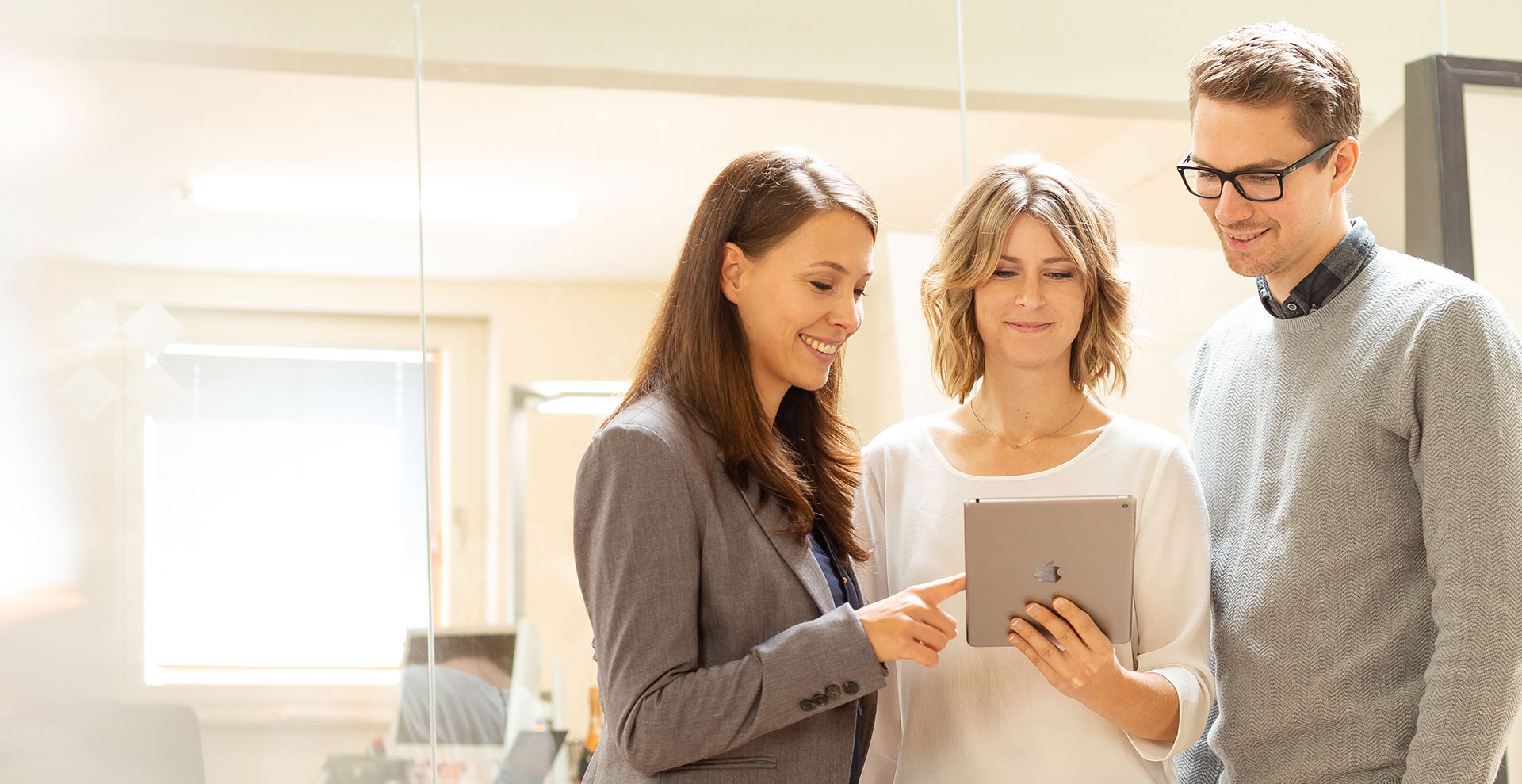 Digital transformation for sustainable business success
We deep dive into your business to discover the potential for growth and new business models.
As a digital transformation agency, we optimize, automate and improve marketing, sales and operational processes to foster sustainable and digital growth for your business.
Our services for your digital challenges
We support you with our full-service approach. Be it an intuitive user experience that complements intelligent technology. Or in processes that recognize change and adapt to the needs of your customers and their own teams.
With intelligent UX concepts and state-of-the-art UI design, we create a unique digital presence for you. Our measures are designed to ensure that your customers have a positive experience with your brand at all touchpoints.

Based on your corporate values, your visions and goals, we develop a brand positioning that serves as the foundation for all further communication measures. We combine your corporate design, corporate wording and corporate culture and create a unique brand.

In joint workshops, changes are developed and prepared for internal communication. Our change communication experts know exactly how changes can be ideally communicated to employees so that they are accepted positively.

Product Design

Our project work is based on agile methods such as design thinking, value proposition design or lean startup. Always with the goal of making the functionality, the added value and the corporate design intuitively and sustainably recognizable for the user within a few seconds.

Go-to-Market Strategy

We implement your digital strategy professionally and holistically. In doing so, we leave nothing to chance. Data-driven, we measure the success of any measures. Thus, we guarantee the success of your campaigns and react quickly if, contrary to expectations, insufficient results emerge.

Scoping Session

During a scoping session, we jointly develop measures for your digitalization plans and projects. We advise you on campaigns as well as technologies. After the measures have been defined and the concept developed, we give you an overview for time and cost estimation.
Your advantages with us as a Digital Strategy Agency
Years of experience in the digital industry

No matter what your digitalization project is, we know exactly how to target your digital marketing efforts.

Fast time-to-market

We use our expertise in analysis, UX design, development and project management to deliver marketable results as quickly as possible.

Cost efficiency

Leverage digital channels and tools for efficient and cost-effective service that enriches the overall customer experience. We support you with appropriate potential analyses and effective project planning to safeguard your investment decision.

Implementing user- and datacentric strategies

We track and analyze user data to enable digital strategies that improve the customer's experience.
Our full-service approach for your digital strategies
We effectively support you in your digital strategy and transformation of digital ventures in a planned and structured way.
Kickoff
We evaluate your business and identify the pain points, define the KPIs and lay the foundation for implementing a successful digital strategy.
Digital strategy consulting
We support you in expanding your internal digital competencies by training employees, leading integration workshops and implementing change communication measures.
Agile implementation Phase
Within process optimization, we digitize internal ways of working and transform your operating model for more efficient operations. To drive the technological side of the transformation, we provide your team with the necessary competencies from the areas of data, technology, configuration and development.
Continuous Improvement Process (CIP)
In our continuous improvement process (CIP) we monitor the added value for your business and your users in the long term. With the important KPIs we control and optimize the activities in a value-oriented way.
We care & we deliver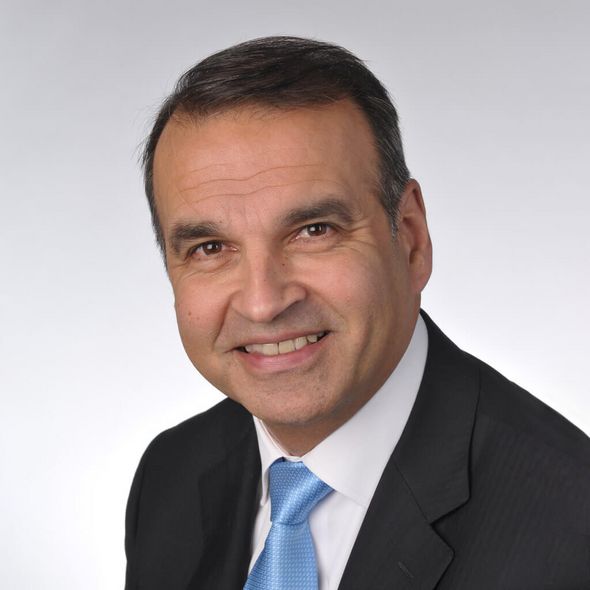 SUNZINET's commitment is outstanding
"As a company, we have great tasks ahead of us in many areas. Together with sunzinet, we develop sustainable strategies and translate them into functioning new processes. Communication and consulting with the sunzinet colleagues is fun and always takes place at eye level."

Dr. Arnold Rajathurai

Head of Corporate Communications, Bayer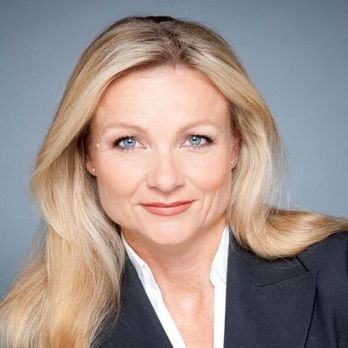 Professional & outstanding effects
"We have been working with SUNZINET for several years and have successfully implemented various measures and projects. We have become well attuned to each other, so that together we continuously optimize our digital channels. Thus, we can excellently address and inform our customers worldwide with our modern internet presence."

Katrin Köster

Head of Company Communication, BPW
With SUNZINET, we have had a reliable partner for our digital transformation at our side for many years
"Together we are continuously improving our digital presence and our digital processes. When working with SUNZINET, we particularly appreciate the strong expertise and the open communication at eye level. We are looking forward to our further, future projects!"

Carsten Huber

Head of Marketing, Simonswerk
Good relationships begin personally
Fill in now and we will get back to you by phone.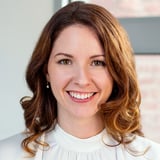 Simona Mayer
Head of Business Development
What does digital transformation mean?

Show More

Digital transformation refers to the adoption of digital technologies by all areas of a company to bring about fundamental changes in the way the company works. It is the opportunity to define new types of working methods, optimize processes, introduce new types of business models and completely redesign the customer experience.

If digital transformation is successfully implemented, it can lead to efficiency gains, cost reductions, improvements in the customer experience, and the creation of sustainable competitive advantages. In addition, opportunities open up for companies in the marketplace through the creation of new business models and the use of digital disruptive technologies.

Who needs digital strategy consulting?

Show More

It depends on whether you have the necessary skills, expertise and experience internally. If not, it's worth hiring an external consultant for your digital strategy. With an experienced partner, digital projects can be implemented more efficiently and successfully.

What are the benefits of a digital strategy?

Show More

A digital strategy has many advantages. It depends on your project. Are you planning to digitize internal processes? Do you want to win new customers and strengthen customer relationships by optimizing the customer experience? Or are you aiming for external as well as internal digital changes?

Advantages of digitizing internal processes: streamlined processes, satisfied employees, increased sales, faster time-to-market, development of new markets...

Benefits of digitization projects with regard to customers: new customer acquisition, lead generation, consolidation of existing customer relationships, higher sales figures, increase in turnover...