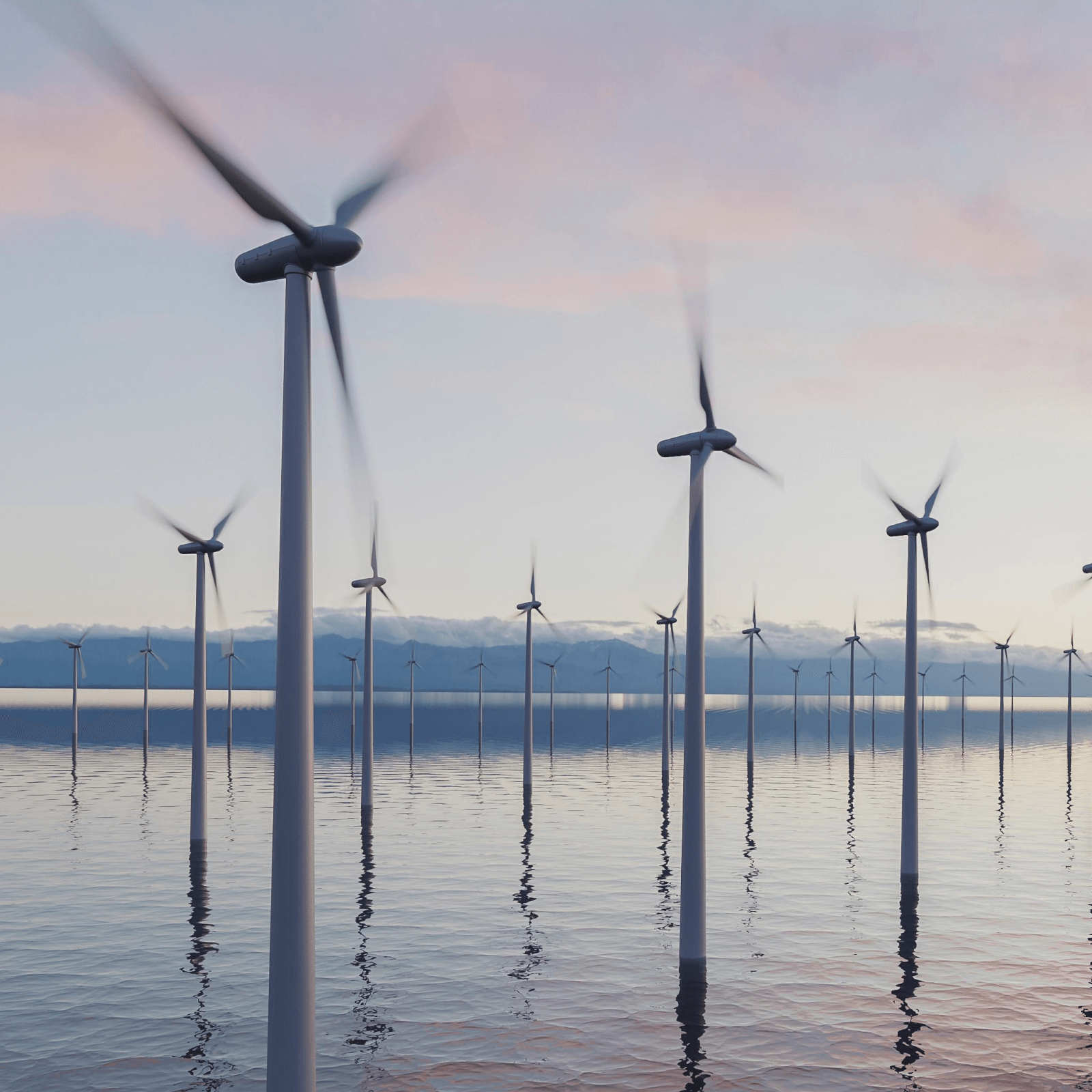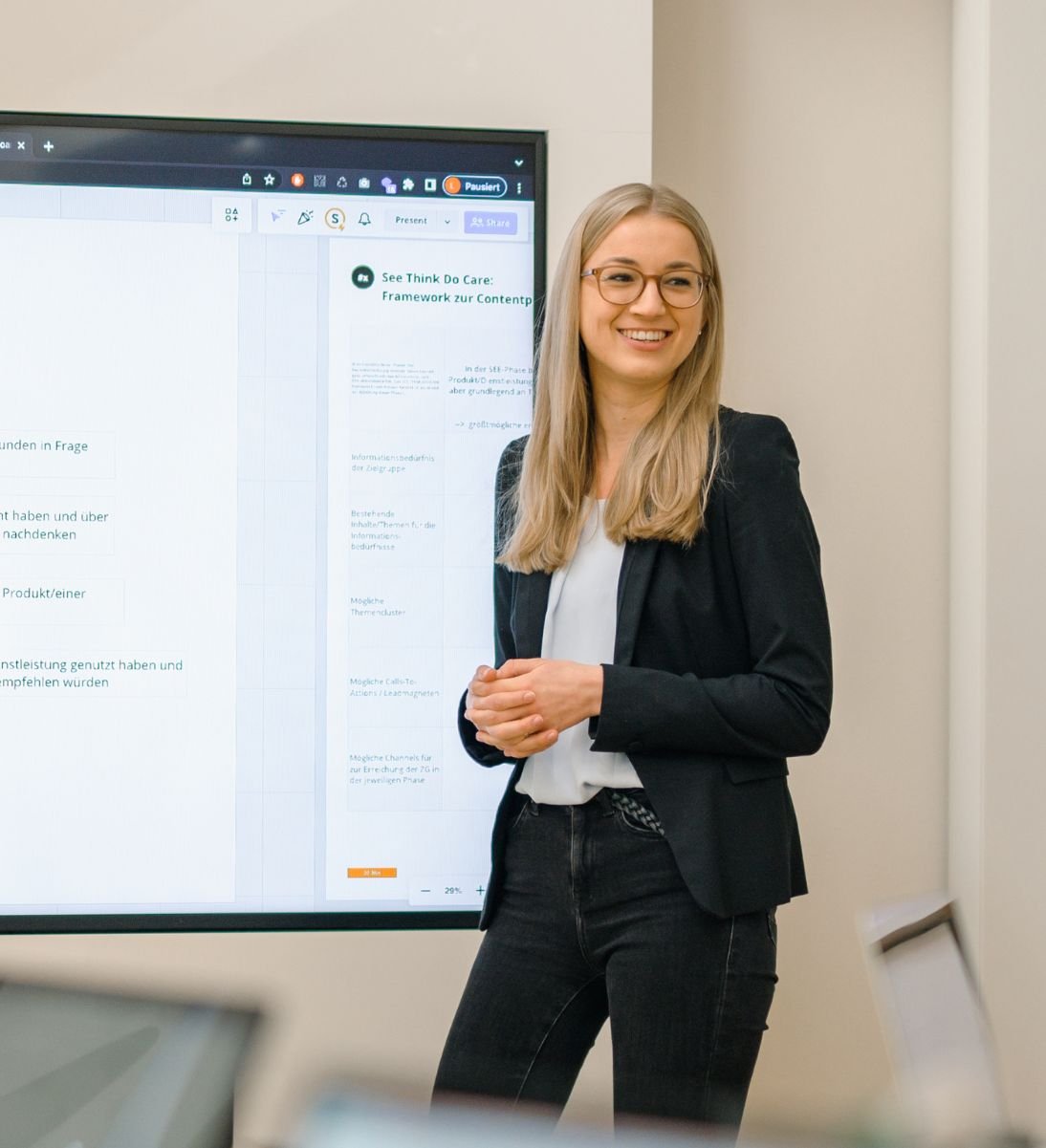 Social Media Marketing Agency
Need a social media strategy that's data-driven to help you increase brand awareness, build trust with your customers, and generate new leads?
We got you!
Contact us now
Our services as a social media marketing agency
Whether it's a LinkedIn strategy, Facebook, XING, Pinterest, TikTok or Instagram, we'll provide customized content to match your target audience and marketing goals.
Social Media strategy

Our experts develop a customized social media strategy that is precisely tailored to your company's goals. We define target groups, select suitable platforms and develop content strategies to position your company optimally in social media.

Content Management

We take care of the maintenance of your social media profiles, including the planning, creation and publication of target group and channel-specific content to successfully present your brand on social media, attract new customers and establish a community.

Profile Creation & Optimization

Our experts create and optimize your social media profiles to build a consistent and attractive brand presence. We pay attention to an appealing design, a consistent brand message and relevant content to stay in the mind of your target audience and build trust.

Reputation Management

We monitor and maintain your company's reputation on social media channels. Through social listening, we learn how people are talking about your brand so we can respond to customer reviews, comments and feedback in a timely manner. We help you build and maintain a positive online reputation over the long term.

Community Management

Our community management team is also available on weekends and evenings to respond promptly to requests, comments and messages from your social media community. We speak your language and help your community with questions. In this way, we make sure your followers feel heard, valued and well cared for, turning customers into fans and strengthening the bond with your brand.

Trainings

We offer trainings and workshops on various aspects of social media marketing to empower your team and build internal competencies. We impart practical knowledge based on cases, develop a strategy together with your team and derive the next operational steps to exploit the full potential of social media.

Social Media Reporting

Our social media reporting provides you with individual and detailed analyses and insights into your social media activities. We measure the success of your profiles and campaigns, analyze user behavior and provide you with valuable conclusions to continuously optimize your social media strategy.

Social Ads

Our team develops, manages, analyzes and optimizes paid social media ads to increase reach and engagement with your content. We use targeted targeting options, do A/B testing and work data-driven to effectively target your audiences and maximize the success of your ads - for more sales and more leads.

Employer Branding

Up-and-coming talent is often no longer actively looking for a new job. They are introduced to jobs among companies through social media. From active sourcing to employer branding, social recruiting is a great lever for your employer brand. We position your company, raise your profile and help grow your team with targeted organic content and paid campaigns.
This is how we develop the right social media strategy for your company
Status Quo
We find out about the current status of your social media presence and review past performance.
Target definition
Together, we work out your goals and KPIs (Key Performance Indicators) to define a suitable and effective social media strategy. These goals can be, for example, increasing brand awareness, generating leads or improving the customer experience.
Target group analysis
In this phase, we define your target audience and conduct a detailed audience analysis to identify the demographic characteristics, interests, needs and behaviors of the target audience. This helps in developing appropriate content and messages that are then tailored to your the target audience.
Competitive analysis
We also examine your competitors' social media activities to gain insight into proven strategies, successful content and trends in the industry. With the goal of developing a strategy that clearly stands out from your competitors.
Channel selection
Based on the goals, audience analysis and competitive analysis, we then recommend appropriate social media channels. These can include platforms such as Facebook, Instagram, LinkedIn, TikTok, or YouTube. Here, we additionally determine whether social ads are also recommended.
Content strategy
In this step, we develop a content strategy based on the defined goals, the target audience and the selected channels. This includes the types of content to be created (e.g. texts, images, videos) a content plan, a hashtag and for example a keyword set.
Engagement and community management
We are additionally happy to take care of the strategies and actions to encourage engagement from your target audience and build an active community. This includes replying to comments and messages, initiating interactions and engaging followers, appropriate
AI tools can also be implemented here.
Monitoring and analysis
We continuously monitor the performance of social media activities and analyze the data to measure the success of the strategy. Using metrics such as reach, engagement, conversions and ROI, we then recommend measures to adjust the strategy and continuously improve its effectiveness.
Your advantages with us as your social media marketing agency  
Authentic social media presence

We always keep your business model and your goals in mind when creating the concept. This is the only way to ensure an authentic social media presence.

360-degree expertise from a single source

Our team of copywriters, content marketers, designers and video experts ensures concentrated professionalism in implementation. The Digital Marketing Department scans social media successes through KPIs and derives measures for optimization.

Success measurement and reporting for continuous optimization

We measure your social media marketing success using defined KPIs. In monthly reports, we analyze current figures, derive further measures from them and implement them.
An Overview of the Channels - Succeeding with the Right Strategy
To stay authentic and up-to-date, tactics are needed. As your social media agency, we provide the appropriate strategy and support. With our expertise:
We target your audience precisely.
We strengthen trust in your brand.
We win customers through brand loyalty.
We convert your audience into leads.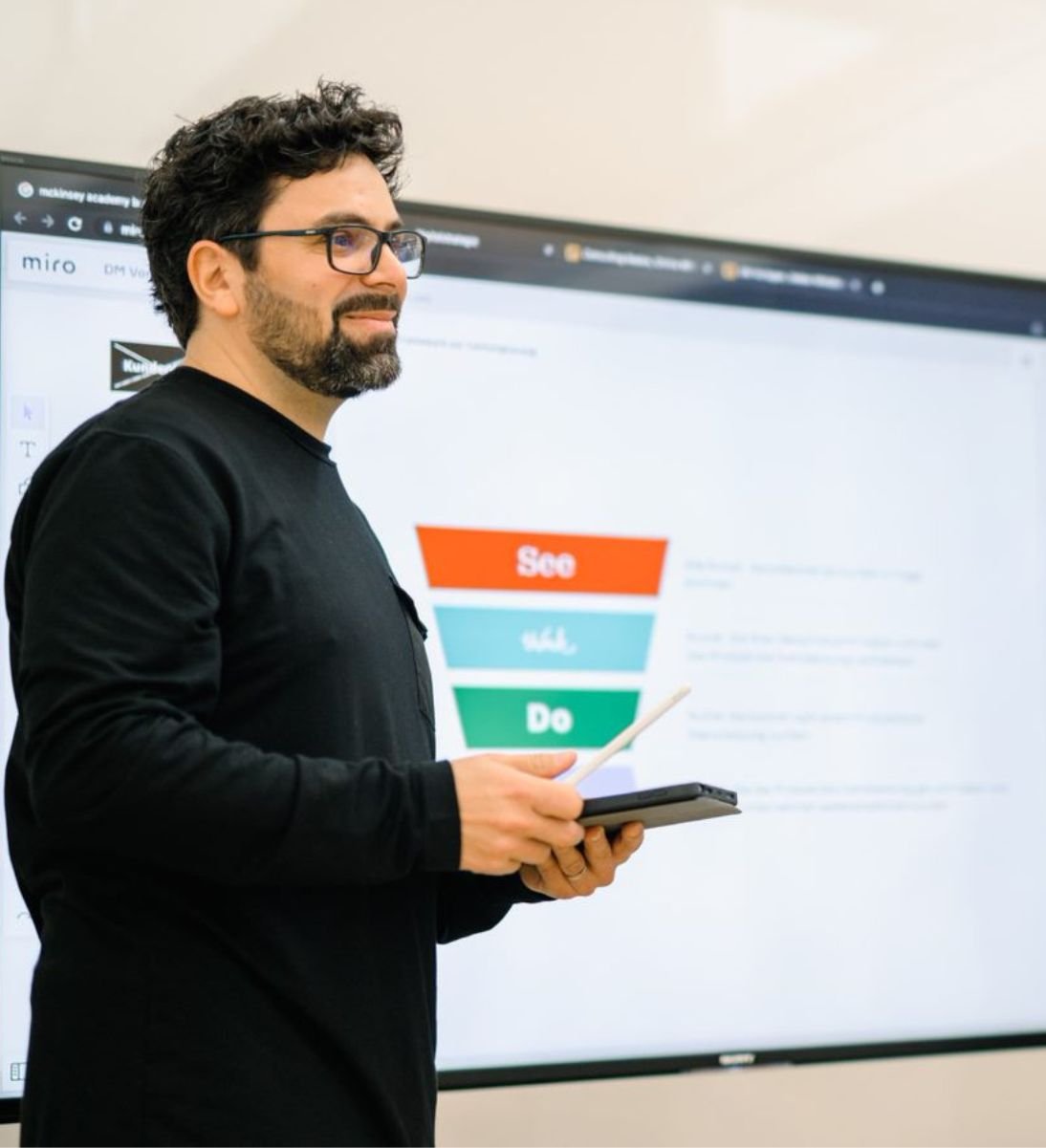 Some of our Social Media Projects
We care & we deliver
With the decision for SUNZINET, we have made the right choice for our company
"A high quality of consulting for the new and further development of our website as well as great suggestions for new ways in inbound marketing with tools that help increase our efficiency and effectiveness - we are very satisfied and see ourselves well positioned for the future."

Dietmar Bernstein

Senior Marketing Manager, Unger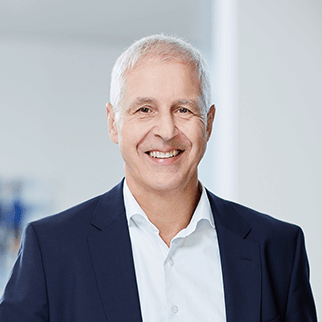 At SUNZINET, we appreciate the creativity and know-how in addition to the open communication.
"Our cooperation was characterised by the joint development of ideas and topics. Thanks to SUNZINET, we benefit from consulting and implementation in various areas, from CMS to web design to marketing automation."

Hans-Ingo Biehl

CEO, Verband Deutsches Reisemanagement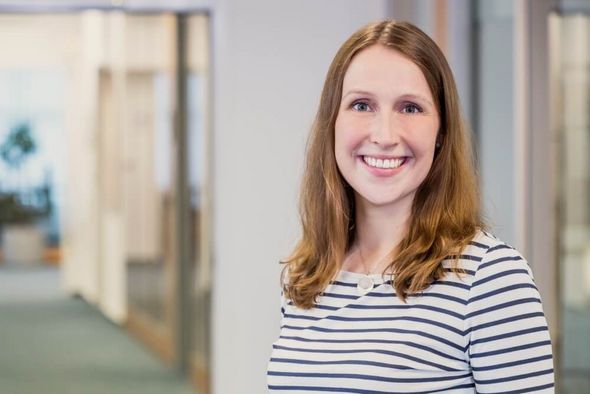 The exchange is always constructive and appreciative, brings progress and is fun!
"We have a partnership-based, transparent and well-structured cooperation with SUNZINET, in which both sides contribute their expertise, experience and ideas."

Franziska Bittel

Project Manager Marketing, Friedwald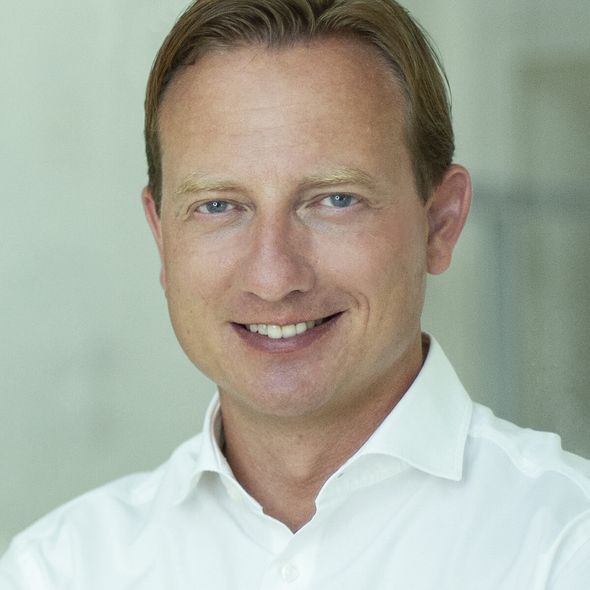 In SUNZINET we have found the optimal partner for the realisation of our corporate website.
"Because our all-round successful cooperation is characterised in particular by the spirit that is so important for coeo: dynamic and flexible, always striving for high quality and efficiency. This enabled us to position ourselves strongly in international competition in a very short time. We look forward to a long-term cooperation with further exciting challenges!"

Sebastian Ludwig

Managing Director, Coeo
With SUNZINET, we have had a reliable partner for our digital transformation at our side for many years
"Together we are continuously improving our digital presence and our digital processes. When working with SUNZINET, we particularly appreciate the strong expertise and the open communication at eye level. We are looking forward to our further, future projects!"

Carsten Huber

Head of Marketing, Simonswerk
Ready for a strong social media presence?
Let's talk in person about your social media challenges!
Simply fill out the form and we'll get back to you, either by phone or with a suggested appointment.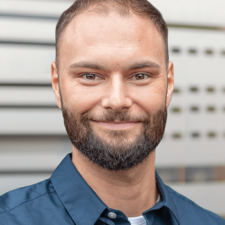 Lukas Kamm
Business Development