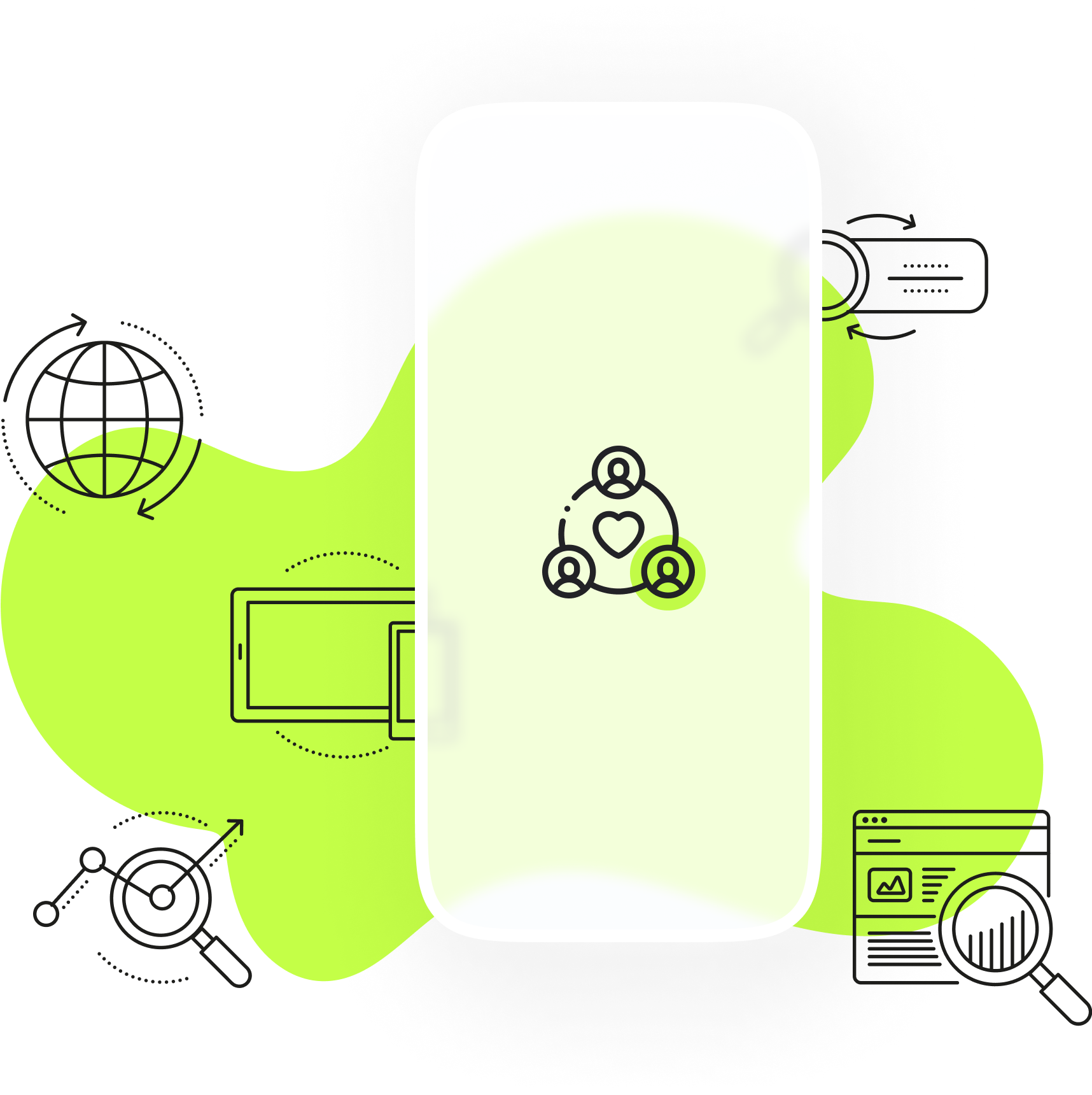 Social

Media

Marketing Agency
Need a social media strategy that's data-driven to help you increase brand awareness, build trust with your customers, and generate new leads? We got you!
Our services as a social media marketing agency
Social Media channels such as Facebook, Instagram, TikTok, etc., are prominent sales tools. We leverage organic and paid formats to convert audiences into leads without interfering with their social experience.
Social Media Presence

We plan your social media presence holistically. On which channels should your brand be present? Which content drives user engagement? How should the tonality be? We will answer all these questions and more to develop your social media strategy.

Social Media Campaigns

We develop social media campaigns that identifies and targets your audiences, who have the potential to become leads. We set SMART goals and monitor campaign performance according to defined KPIs. Benefit from the know-how of our social media experts and stand out from the countless applicants.

Social Ads

The power of paid is unparalleled, on average organic posts on Facebook will reach only 5% of your followers. Social Ads are an asset, when used correctly, can deliver your message to your exact audience. Benefit from targeted marketing and influencer marketing (form of paid) to gain higher brand awareness and promising leads.

Employer Branding

Social Media is a powerful tool to attract and retain qualified personnel in your company. We have expertise in creating employer branding campaigns, that aims to do the following:

Strengthen the relationship between your company and the employees.
Showcase the benefits of your organization to talents across all social media channels.
Increase the number of applications for your open positions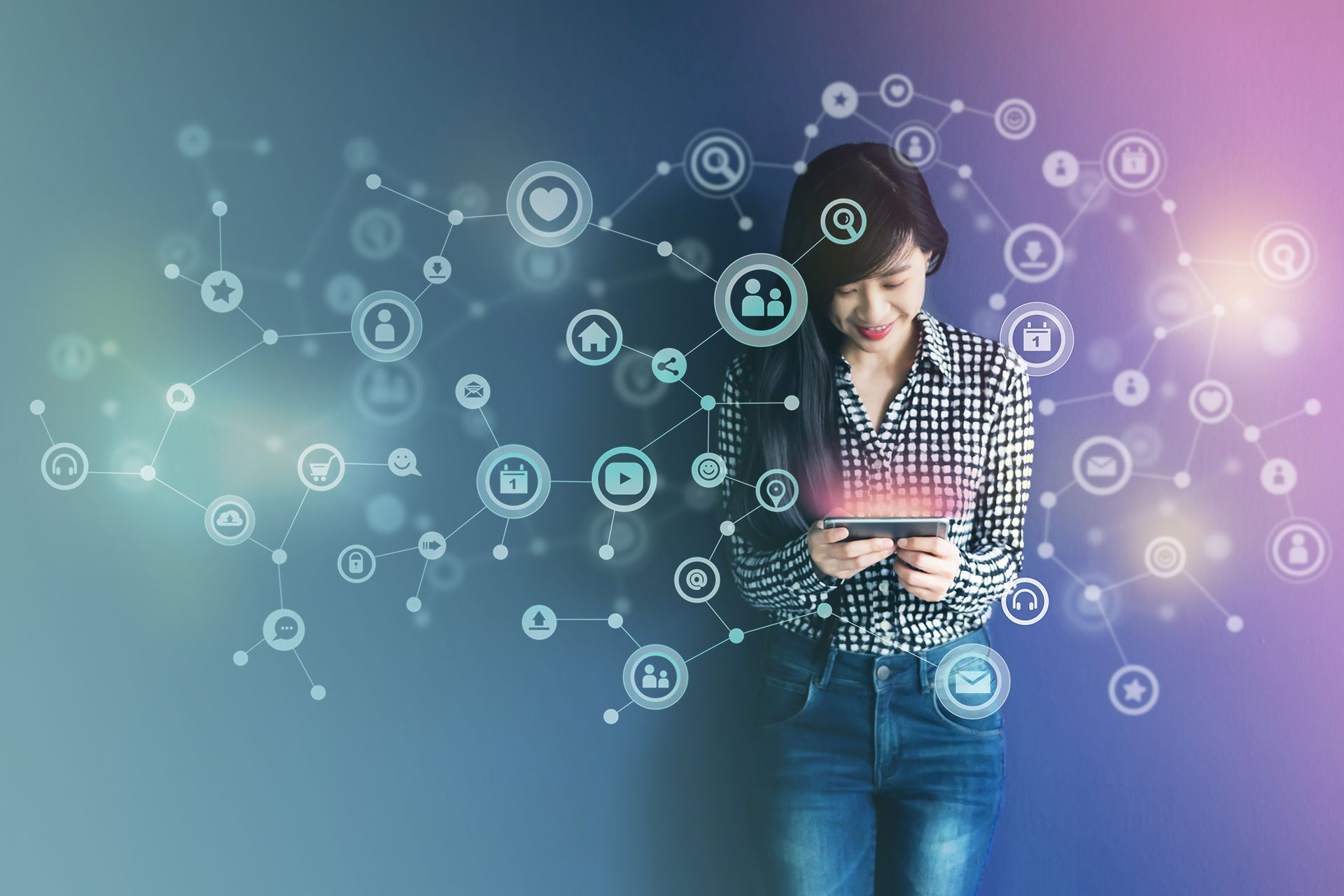 Convert your followers into leads
Social media marketing is an important touch point for customers' experience. As your social media agency, we take care of strategy, support & maintenance of your social media channels. Our experts combine their knowledge of various platforms, branding and content strategy to:
Engage your audience on various channels

Validate your brand and develop trust

Create a preference for your product or service

Convert your audience into leads
Our approach for your success in social media marketing
Social media trends are fast-moving. To ensure a balance between trends and an authentic social media presence, the procedure should be well thought out.
Social Media strategy
analysis
We inform ourselves about the current status of your social media presence and examine previous performance.
Marktet analysis
We define your market environment, analyze the social media presence of your competitors and examine which products and topics reach your target group.
Content & campaign set-up
We find out which social media strategy will help you achieve long-term success and take over the conception and implementation of your social media campaign. We are happy to assist you with the continuous content maintenance of your social media channels.
Content design
Our content marketing team ensures texts that inspire. Our UX department gives your posts that unique look. Whether graphics, photos, videos or reels - we professionalize your postings.
Monitoring
We monitor the development of social media performance. We don't just look at the site as a whole, but keep an eye on each individual post. You receive a monthly report on the current status of your campaigns with concrete recommendations for action.
Your advantages with us as your social media marketing agency  
Authentic social media presence

We always keep your business model and your goals in mind when creating the concept. This is the only way to ensure an authentic social media presence.

360-degree expertise from a single source

Our team of copywriters, content marketers, designers and video experts ensures concentrated professionalism in implementation. The Digital Marketing Department scans social media successes through KPIs and derives measures for optimization.

Success measurement and reporting for continuous optimization

We measure your social media marketing success using defined KPIs. In monthly reports, we analyze current figures, derive further measures from them and implement them.

Transparency and agility enable efficient work

You can look forward to transparency and a quick response from our team. We work in agile teams, which enables us to work efficiently and effectively.
Good relationships begin personally
Fill in now and we will get back to you by phone.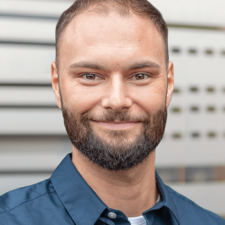 Lukas Kamm
Business Development
Social media marketing is an area of digital marketing and includes strategic and operational communication measures on social media. Organic posts are created, campaigns are created or social ads are placed. The performance of any measures is analyzed and constantly optimized. The interaction with the users should be stimulated, just as the awareness of the company should be increased.

What are important key figures in social media marketing?

Show More

As in all other areas of digital marketing, there are also a considerable number of key figures in social media marketing. The most important metrics are as follows:

Engagement Rate (ER) / Interaction Rate.

Return on Ad Spend (ROAS).

Impressions.

(Potential) reach.

Impressions vs. reach.

Contact price per thousand / cost-per-mille (CPM).

Click-through rate (CTR)

Cost per lead (CPL)

Which social media channel fits best for my business?

Show More

Depending on the business model, strategy and target group, the choice of social media channels can be very differentiated. Many companies pursue a different strategy depending on the channel. For example, on LinkedIn a company positions itself as a serious company and provides industry-specific content. Instagram, on the other hand, is used for employer branding measures. There, the posts are more about employees or other "soft" topics.